San Sebastian is a foodies paradise. Famous for its pintxo bars, the city has gained a reputation as one of the best places to eat on the planet.
But with so many restaurants, pintxo bars, siderias and cafes to choose from, knowing where you want to go on your trip to Donostia is impossible. So we've put together a list of what we think are the best restaurants in San Sebastian.
The list has been compiled over years of trying different restaurants in the city. And just to be clear, this isn't a list of the highest quality food. If price isn't a factor for you, consider our guide to the Michelin star restaurants in San Sebastian.
When pulling this together, we've taken a number of factors into consideration; the quality of the food, value, originality and atmosphere of the restaurant.
However if you're more interested in what to eat, not where to eat it, check out our 10 must try foods from San Sebastian.
Now, without further ado, let's get into the list!
🥘 Discover the best food San Sebastian has to offer on a Guided Food Tour
What we think are the best restaurants in San Sebastian
We've included the price range of each restaurant (from € – €€€) and barrio of each restaurant in the list.
You can also find each of our suggestions on our downloadable San Sebastian map.
Itsaspe Jatetxea (Centro) €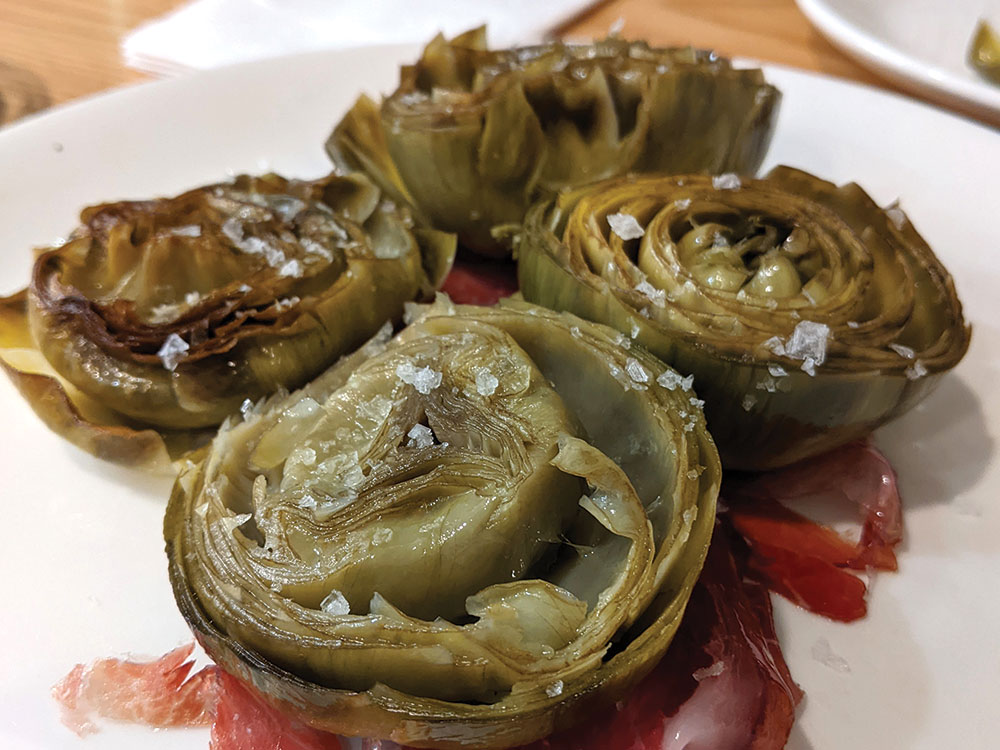 First on our list is Itsaspe Jatetxea, or just Itsaspe for short, which translates to Seafood Restaurant.
The owners of Itsaspe have a restaurant in both the centre of San Sebastian and the Old Town of Hondarribia. We've been to both numerous times as the restaurants are one of our favourites in both places.
The menu has a mixture of platos combinados (individual meals) and main meals, but what we usually prefer to do is pick a number of raciones and starters and share them between us.
When in season, the artichokes with jamón are to die for and probably our favourite dish on the menu. They also do some delicious salads, and the cod tortilla is amazing too.
All the fish dishes are good (given the restaurant is called Seafood Restaurant) as are the chuletas (steaks) which is also a good option to share between a few people. All in all, you can't go wrong!
Garua (Parte Vieja) €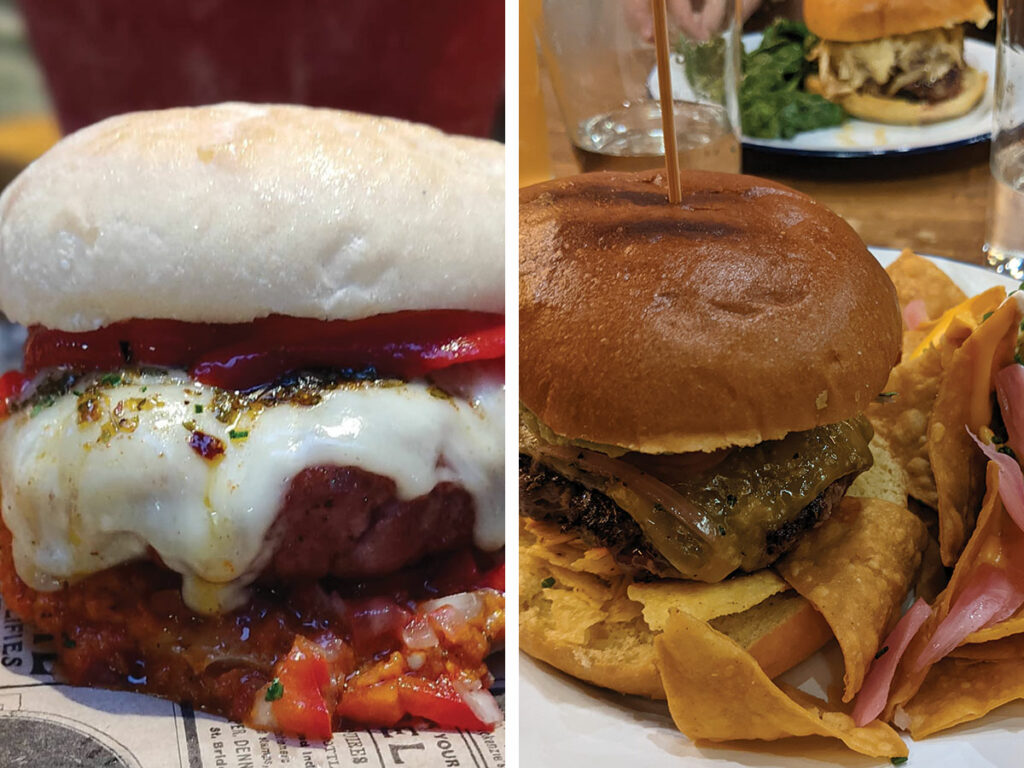 Probably the best burgers in San Sebastian! Garua bar specialises in burgers with a wide range of options on the menu.
The meat is really good quality, it almost feels like you're eating a steak on a burger bun!
The Roquefort Burger and Basque Burger (burger with Idiazabal cheese served with Padrón peppers) are two of our favourites.
The restaurant is situated in the Old Town of San Sebastian. It's a small place, so worth booking in advance if you fancy giving it a try, as it does fill up pretty quick.
Gatxupa (Gros) €€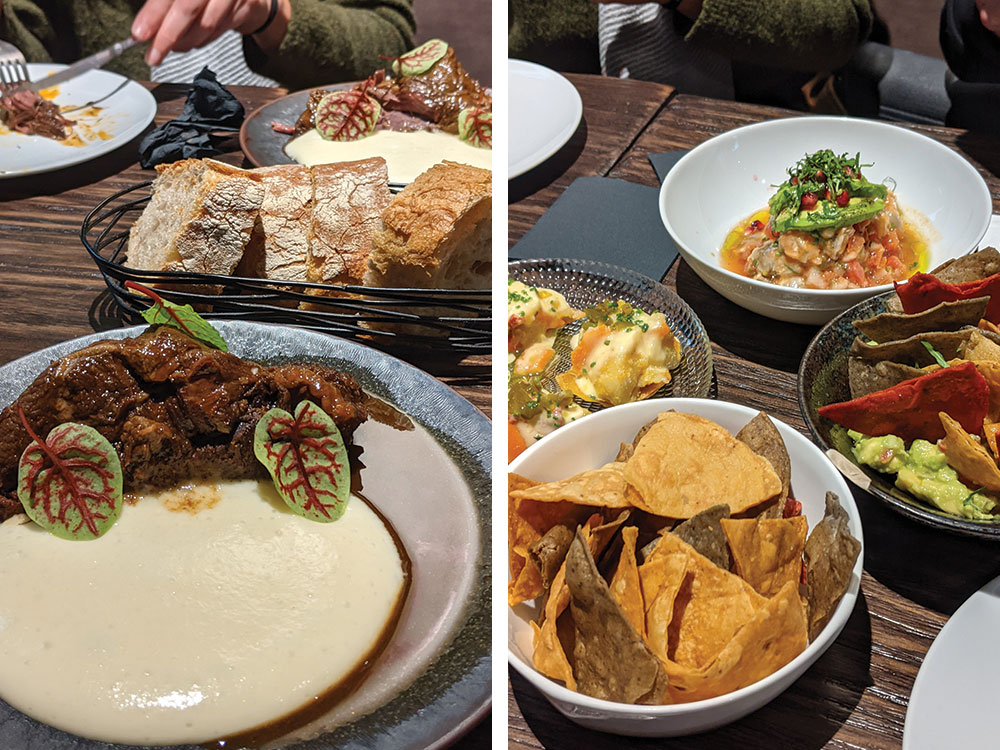 Gatxupa is a Mexican bar and restaurant located in Gros. It's a really cool space with a mixture of high tables and normal tables centred around the open kitchen and food preparation area.
The menu has a traditional mexican look with totopos, tacos and ribs, but incorporates a Basque fusion. No better example than the tostada de txangurro a la donostiarra (spider crab toast).
The food is of the highest quality and the restaurant has a great atmosphere. It's worth staying behind after your food to try one of their cocktails or a copa.
Le Comidare (Gros) €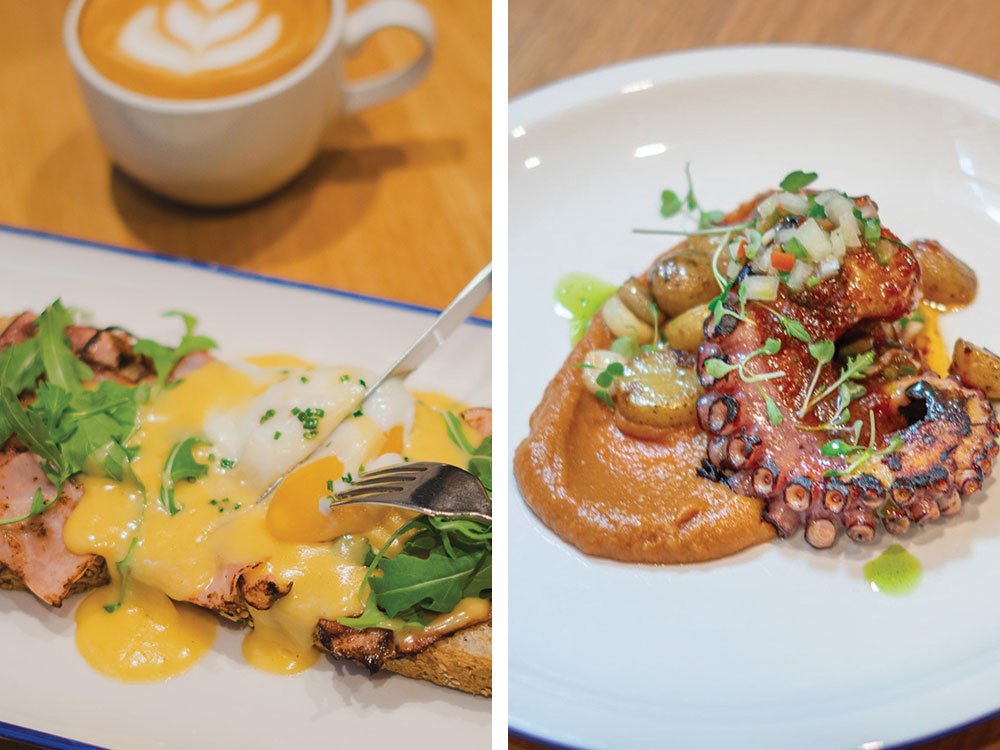 Just around the corner from Gatxupa is Le Comidare. It's situated on Calle Peña y Goñi which is lined with bars and restaurants, all with large terrace areas. There's a great buzz on the street on a weekend.
Le Comidare means "I will give you food", and food they will give. From all over the world!
It's an international menu, made from quality local produce. There's a mixture of south american options, traditional spanish dishes, italian food, american classics and asian infused plates.
For me, they do the basics insanely well. The pibil croquettes and deluxe burger are amazing. I also have a soft spot for the hoisin duck.
It's a great place whether you want to go for a quick lunch or a meal in the evening.
LABe (Egia) €€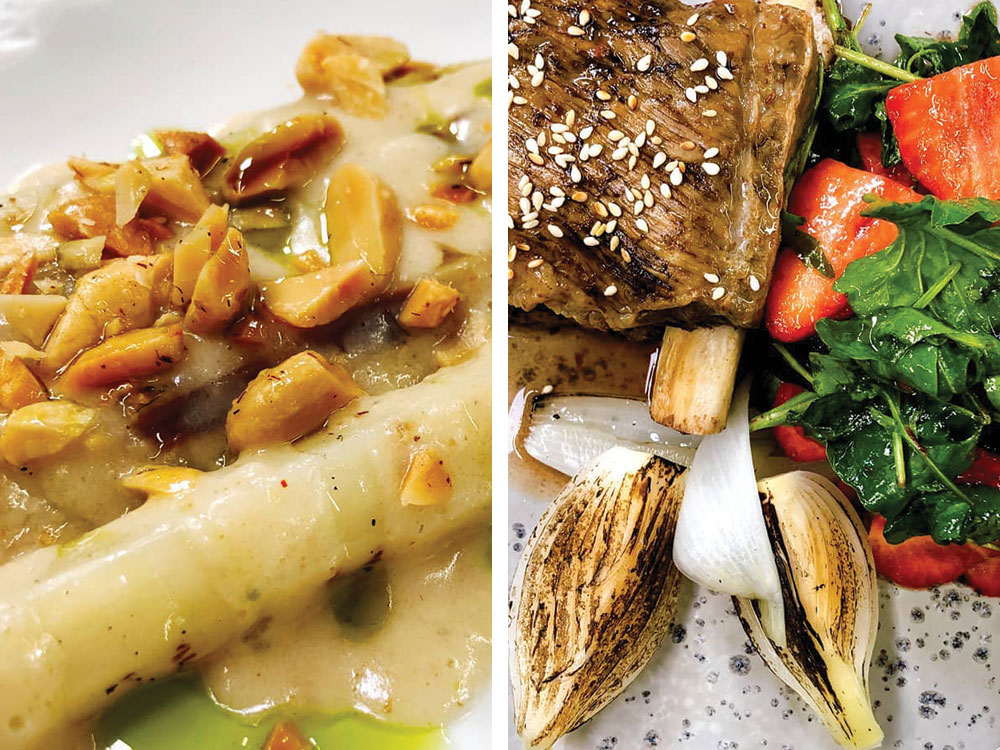 LABe isn't your typical restaurant space. It's located on the top floor in Tabakalera, an old tobacco factory that has been converted into a contemporary cultural centre.
Moreover, it's "a laboratory for innovation and digital transformation for the gastronomy of the future". The space is designed for experts, startups, people and institutions to meet up, create synergy and drive innovation.
It's achieved through a mixture of co-working spaces, prototyping and kitchen spaces and a gastronomy testing space.
The restaurant incorporates LABe's values with an innovative menu that works with local producers.
The menu is seasonal so dishes do change throughout the year. What you do get consistently though is top notch food and some great views from the outdoor dining terrace on top of Tabakalera.
Cortazar (Centro) €€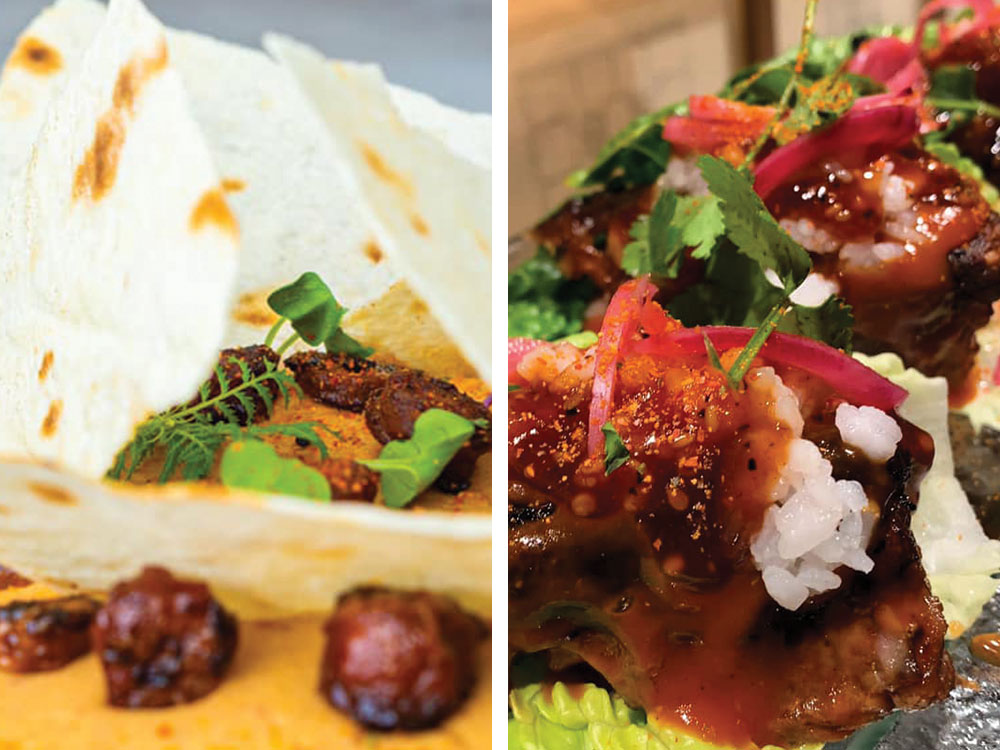 Cortazar is a great spot whatever time of day.
It's one of the best places for brunch in Donostia, with a number of options from the basic tostadas to the full calorie brunch with fried eggs and bacon.
They offer an excellent value menú del día during the week consisting of starter, main course, desert and water and bread for just €27!
It's a great place for after work drinks. And they also offer an expansive, varied a la carte menu in the evenings.
If that wasn't enough, it's also open until 1am on the weekends with a DJ offering a party atmosphere on Friday and Saturday evenings.
Kafe Botanika (Centro) €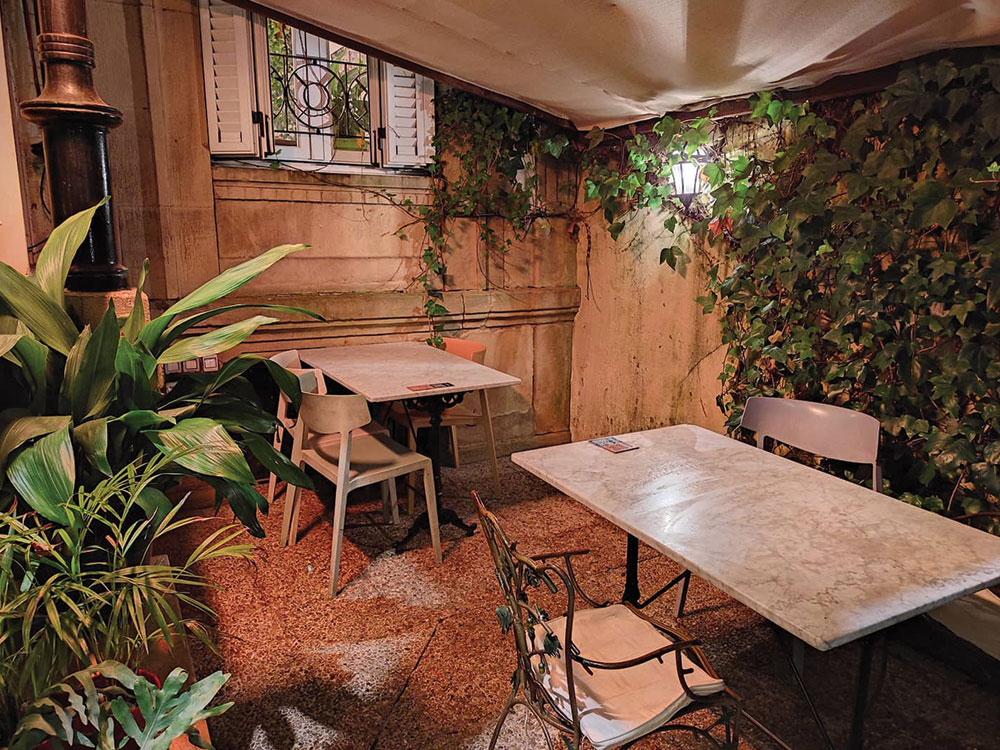 Set in a special location next on the banks of the River Urumea, Kafe Botanika is a mini oasis in the centre of San Sebastian.
It has a beautiful terrace garden filled with colours from the plants and flowers that fill the space. It's the perfect setting for a bit of breakfast or lunch on a sunny day.
If the weather isn't favourable, then no problem, as inside Kafe Botanika is equally as chic, with views out over the garden.
The menu is built around healthy, ecological food and has a mixture of raciones to share, salads, main dishes and sweets! There's a menú del día with some tasty dishes that offer great value too.
It's highly recommended for vegans and vegetarians as it presents one of the most varied menus with the most suitable options.
Txoko (Parte Vieja) €€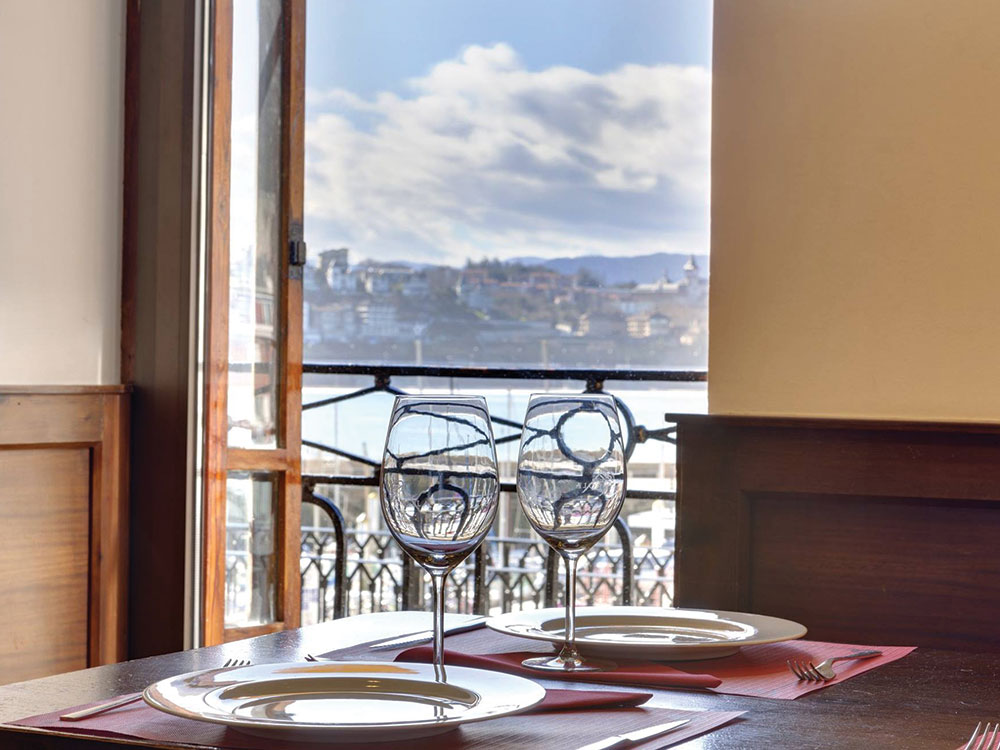 Txoko is a long-established part of the Parte Vieja (Old Town) and port of San Sebastian having first opened in 1985. Situated on Calle Mari, the restaurant has impressive views over the port and La Concha Bay, especially from the second floor.
Naturally like most restaurants in the port, their speciality is seafood. And the seafood rice is without doubt our favourite dish at Txoko!
The cod (pil-pil and cod piperrada) are two other great dishes that are highly recommended too. But whatever you choose, you can guarantee it will be of the highest quality.
Rua 887 (Centro) €€€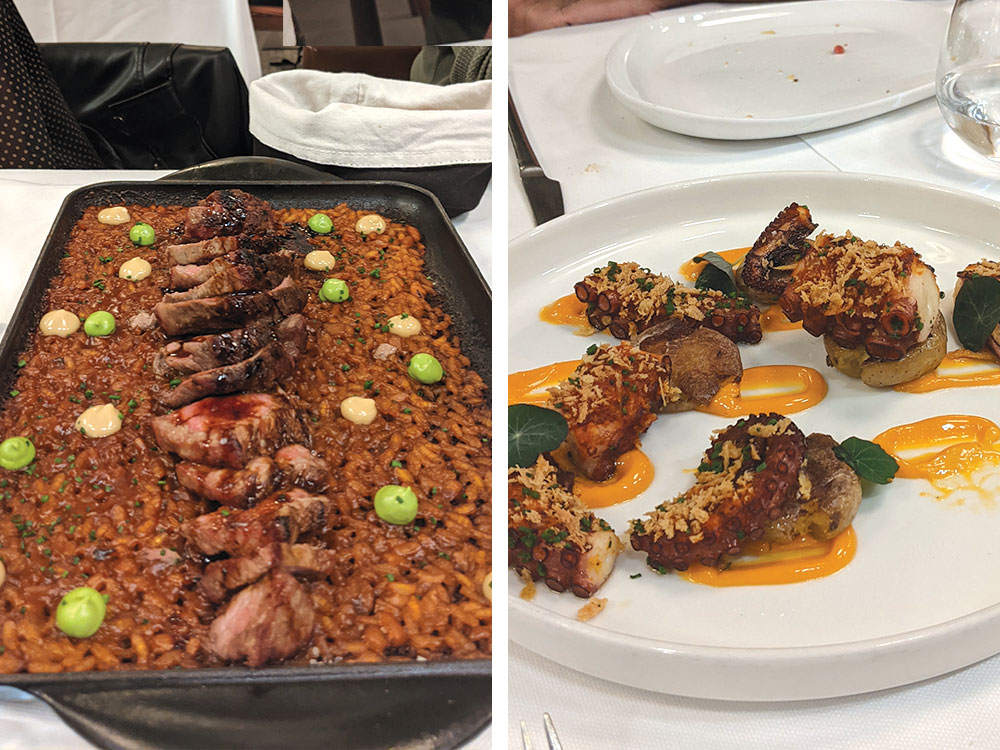 Located near to the Buen Pastor Cathedral, Rua 887 is a fairly new restaurant opened by the Groupo 887, who also own Casa 887 in Gros.
The restaurant is situated underneath the Hotel Villa Katalin, with a bar area and large (covered) outdoor terrace alongside the main restaurant.
There's a separate menu for bar and terrace area which is focussed more on raciones and some amazing main fish and meat dishes if you fancy more of a casual meal.
However, the main restaurant menu is spectacular. Options such as the steak tartare, grilled octopus and grilled rice are all incredible. They also serve a great traditional San Sebastian cheesecake!
Damadá Gastroteka (Antiguo) €€€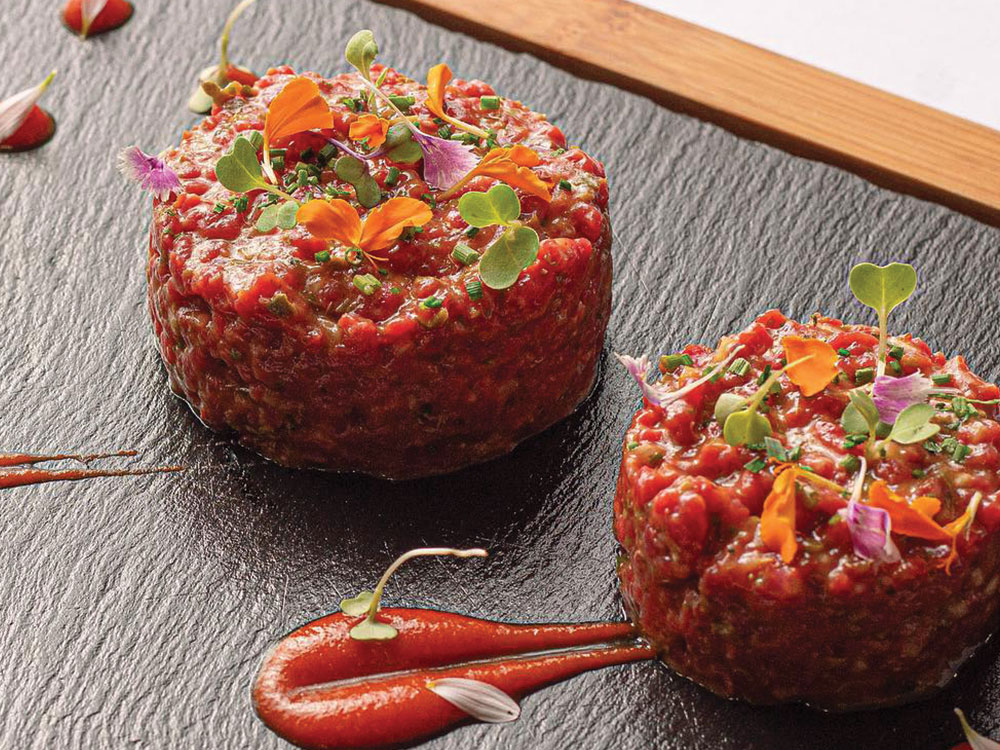 If you're staying in the Antiguo area or fancy a bit of an evening stroll for something special, then Damadá Gastroteka is the place to go.
With a minimalistic interior, the food is anything but plain.
They serve up traditional flavours with an experimental touch from a chef (David Arellano) who has international prestige after time working with Martín Berasategui at eMe Be Garrote, one of San Sebastian's many Michelin star restaurants.
The result is some incredible food made from fresh local ingredients. The steak tartare in particular gets its plaudits!
Alongside the food, the restaurant has one of the best wine lists to accompany a meal you won't forget in a hurry.