You best be hungry when you come to San Sebastian. It's a foodie's heaven!
From pintxo bars, to fresh seafood, sidrerias (cider houses) and home to some of the best chefs in the world, Donostia has been recognised as one of the best cities in the world for food.
But what sets San Sebastian apart is the number of high quality restaurants in and around the city. In this guide, we'll run through all you need to know about the Michelin star restaurants.
If you're not quite ready to spend a small fortune on a Michelin star meal, then fear not! Check out our list of the best restaurants in San Sebastian which has something for all budgets.
🥘 Discover the best food San Sebastian has to offer on a Guided Food Tour
A bit about Donostia's Michelin star restaurants
Before we dive into the restaurants, it's worth running through what makes the city such a unique culinary hub.
If you're not already convinced that San Sebastian is one of the best places for food on the planet, you will be after reading this!
1. How many Michelin stars does San Sebastian have?
There are a total 19 Michelin stars within a 25km radius (or 10 minute drive) of San Sebastian.
That doesn't mean there are 19 restaurants. Some of the restaurants have more than one star (up to three). The stars are shared amongst 11 restaurants in the area, all listed below.
2. The highest concentration of Michelin stars in Europe
A total of 19 in such a small city makes San Sebastian the place with the highest concentration of Michelin stars per square kilometre in Europe.
In fact, Kyoto (Japan) is the only place in the world that has a higher concentration of Michelin stars than Donostia.
3. Restaurants in the top 50 in the world
The Michelin guide isn't the only body that's recognised the quality of the cuisine on offer.
Mugaritz in San Sebastian has been included in the top 50 restaurants in the world according to The World's 50 Best Restaurants. An incredible feat, it's been listed in the top 50 since 2011!
There are also some other nearby restaurants included in the list including; Elkano in Getaria, Asador Etxebarri (in Bizkaia) and Azurmendi (in Larrabetzu). They are all flying the flag for the Basque Country's finest culinary offering.
List of Michelin star restaurants in San Sebastian
Now that we've wet your appetite for some of the best food you can experience, let's get into the meat of the guide and run through each of the restaurants.
Akelarre (3 Michelin stars)
Set on the hillside of Monte Igueldo, the restaurant has a spectacular setting with views overlooking the Cantabrian Sea. Akelarre has held 3 Michelin stars since 2007, previously holding 2 stars for 25 years before that!
In 2017, Akelarre expanded to a hotel, spa and added a new bar with large terraces, turning meals into unforgettable experiences.
The restaurant offers two tasting menus starting from €240 per person.
Alameda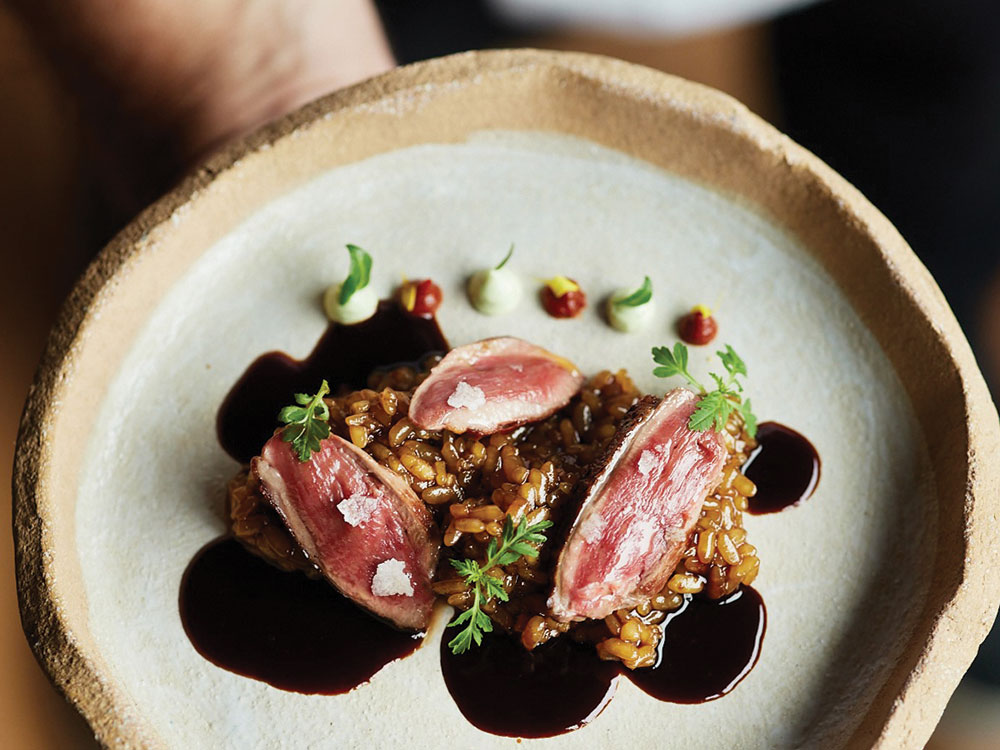 Another restaurant that has held a Michelin star for a number of years is Alameda in Hondarribia. It's held the star for over 20 years!
It's a true Basque experience offering a Basque Nouvelle cuisine. 80% of the produce used in the restaurant comes from a 25km radius of the restaurant.
There are two menus on offer (€84 / €122) which change with the seasons.
Amelia (2 Michelin stars)
Located in one of San Sebastian's boutique hotels, Villa Favorita on the Bay of La Concha, the Amelia restaurant is in an idyllic location.
The restaurant offers an intimate experience being a small restaurant with an open kitchen. There is a bar capacity of 12 and a restaurant capacity of 20.
The tasting menu is designed to combine local seasonal produce with techniques in the kitchen. Prices start at €231.
Arzak (3 Michelin stars)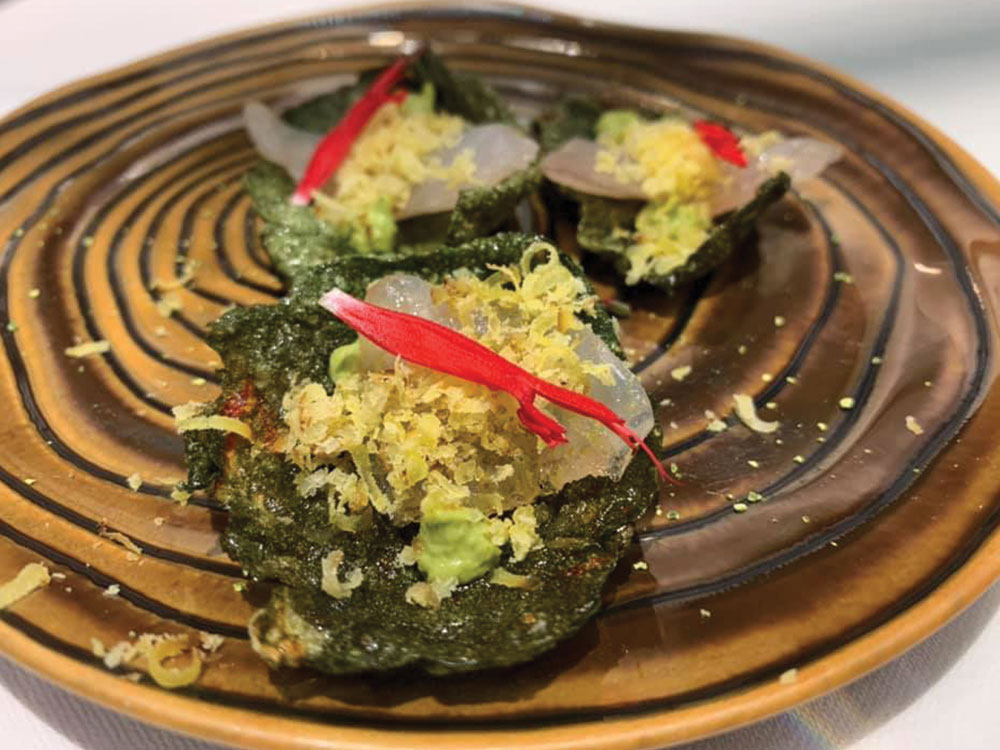 The story of Arzak dates back to 1897, when the grandparents of Juan Mari Arzak built the house that is now the restaurant. His mother then turned it into an eatery serving stews and traditional Basque food.
In 1966, Juan Mari Arzak took over the family business connecting his own recipes of traditional Basque dishes with a gourmet twist.
Shortly after the restaurant received its first Michelin star. In 1978 it was awarded the second and in 1989, the third, which it still holds today.
Arzak offers two options, a tasting menu (€255) and an a la carte menu (€225).
Elkano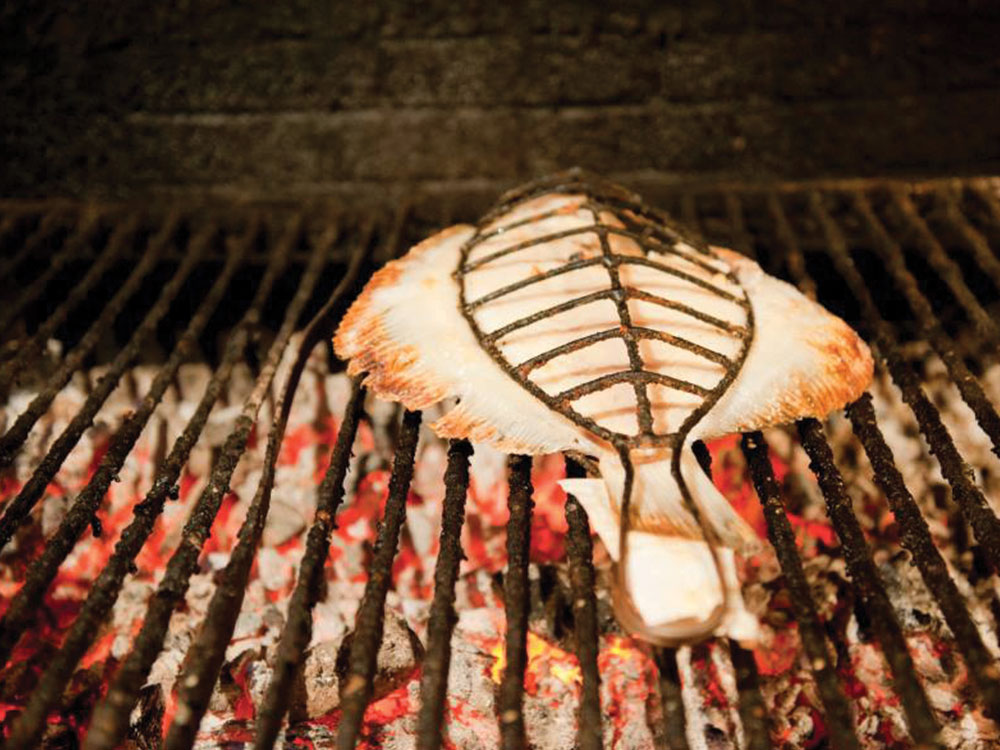 Elkano is another Michelin star restaurant that has a long history in the area. The family restaurant dates back to 1964, with the restaurant having been passed down a couple of generations.
Situated in the small fishing town of Getaria, it features in the top 50 restaurants in the world. Naturally with seafood as the speciality.
There's no tasting menu on offer here. Elkano offers a range of seasonal produce with some of the best grilled fish you can find!
eMe Be Garrote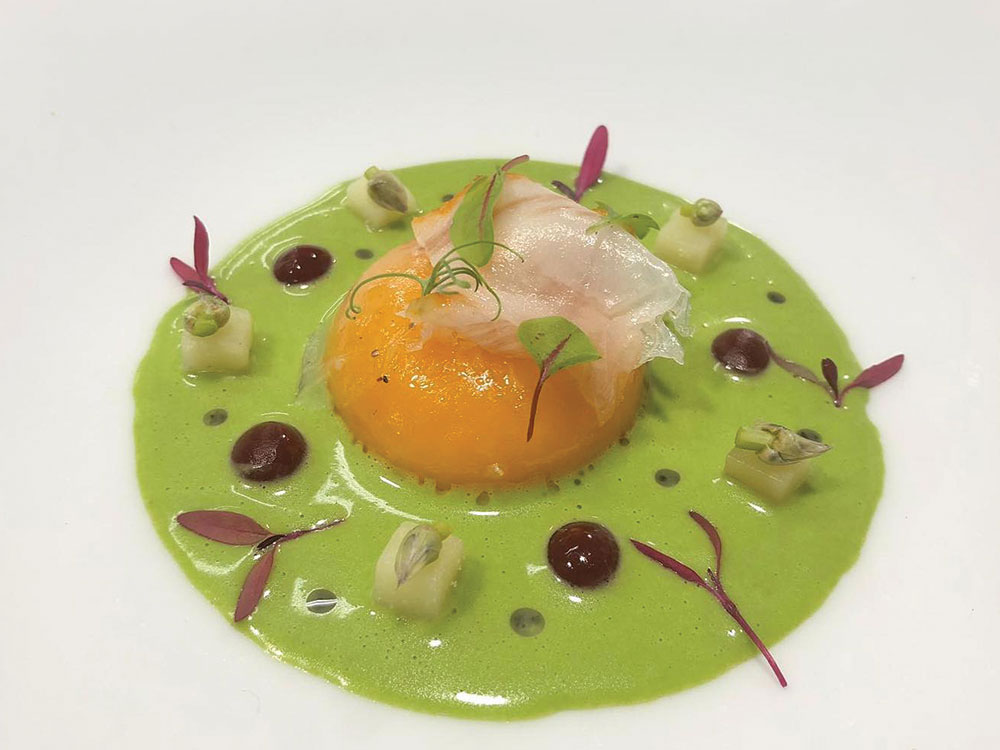 Located in the Ibaeta barrio of San Sebastian, eMe Be Garrote is set in a renovated Basque sidreria or cider house.
The restaurant may have been updated with Scandinavian decor, but the menu sticks to its roots offering traditional Basque flavours and cooking thanks to chef Martín Berasategui.
They offer a tasting menu starting at €140 and a la carte menu.
Kokotxa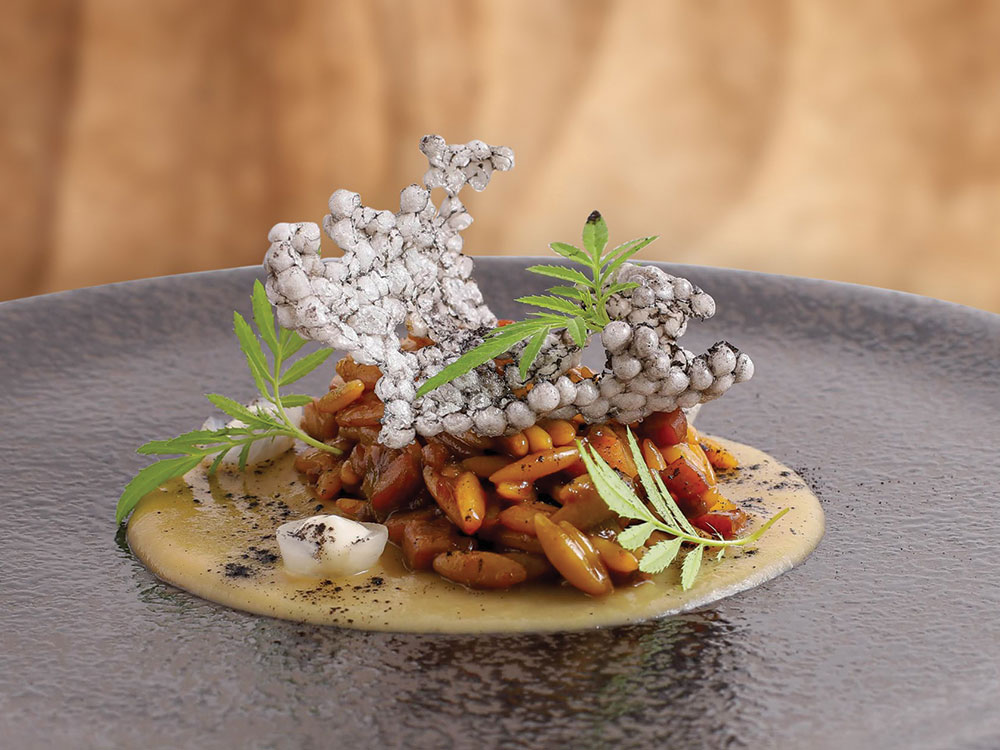 Daniel López is behind the restaurant – he previously worked in some of the top restaurants in the area including Arzak and Akelarre. After a stint working in restaurants in the south of Spain, he returned to his home town San Sebastian to open Kokotxa.
The restaurant first opened its doors in 2002 in the Old Town of San Sebastian near the Basilica de Santa Maria and the port. It was awarded a Michelin star in 2007 and has held it since then.
The restaurant offers two menus, the Market Menu (€90) and the Tasting Menu (€130).
Martín Berasategui (3 Michelin stars)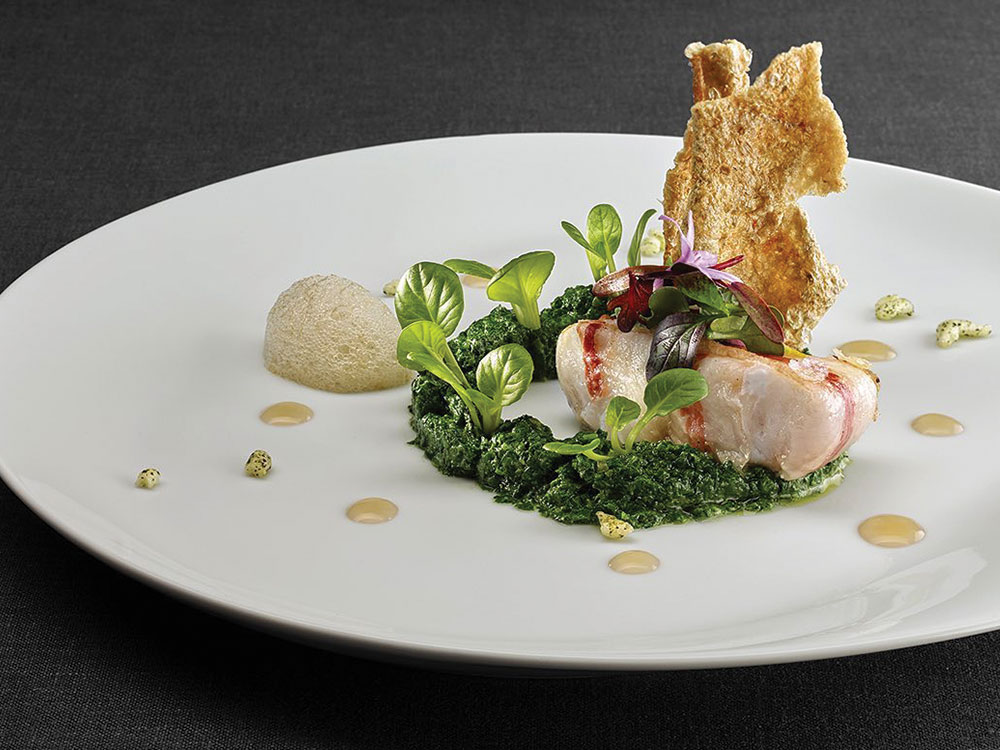 Located in Lasarte-Oria, just 7km from San Sebastian is the Martín Berasategui Restaurant. Self-titled, Martín is famous for being the Spanish chef with most Michelin stars to his name with a total of 12.
The Martín Berasategui Restaurant was no different. After 6 months of opening it was awarded its first star and just 3 years later it had the highest rating available – 3 stars. Alongside eMe Be Garrote, Martín has 4 stars in San Sebastian.
The restaurant offers an a la carte menu alongside a tasting menu (€295)
Mirador de Ulía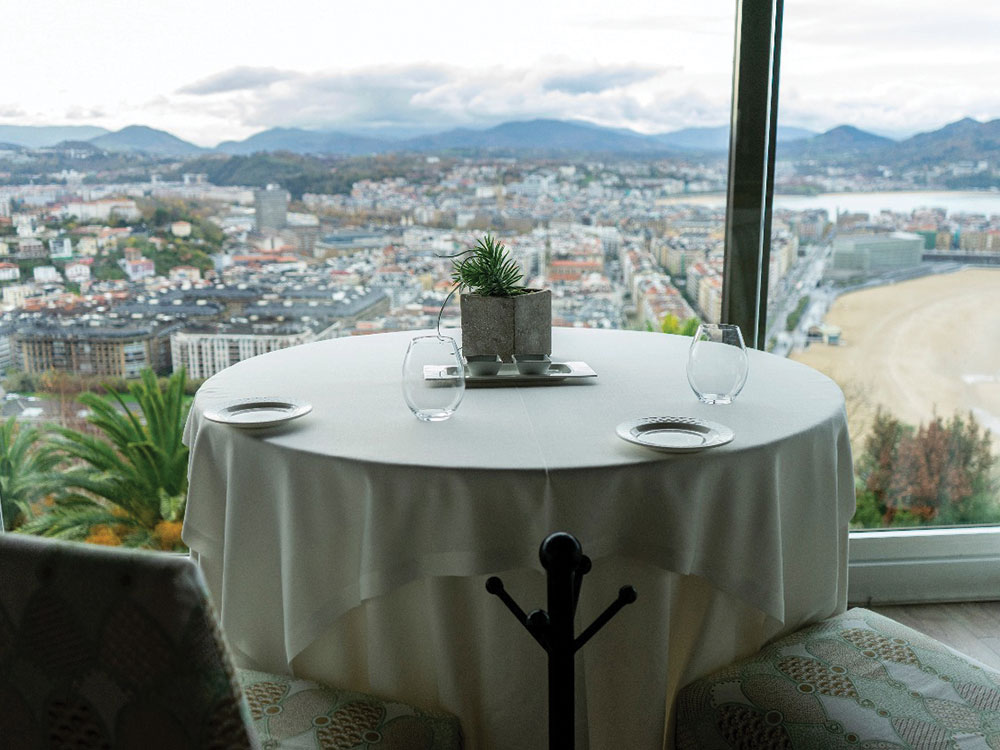 Perhaps the restaurant with the best setting on this list, it's hard to find a better location to indulge in some of the best Basque culinary.
Located in a stately villa that dates back to 1939, the building itself is impressive. However what sets it apart is its position on Monte Ulía in Gros, giving diners panoramic views over La Zurriola and San Sebastian.
The restaurant has 3 menu options, a tasting menu (€135), a vegetarian experience (€120) and vegan menu (€120). There's also an a la carte option.
Mugaritz (2 Michelin stars)
Opening in 1998 between Astigarraga and Rentería (15 minutes from San Sebastian), Mugaritz has been recognised with 2 Michelin stars since 2006.
Andoni Luis Aduriz, a self proclaimed "rebel" in the kitchen, embraces innovation. The restaurant is seen by him as more of a centre of R&D, devoted to creativity. In fact, it closes for 4 months of the year where they test new experiments and are dedicated to culinary evolution.
With a passion for local produce, the menu at Mugaritz offers 20 dishes that change with the seasons. The tasting menu costs €242.
Zuberoa
Zubero's philosophy is to produce modern food whilst maintaining the roots of Basque cuisine. They work with the region's best produce to create extraordinary seasonal dishes.
Located in an old traditional farmhouse in Oiartzun, the building dates back over 600 years.
Zuberoa offers both a tasting menu (€165) and an a la carte menu.
FAQs about Michelin star restaurants in Spain
In this section we've answered some of the most common questions about Michelin star restaurants, not just in San Sebastian, but in Spain.
Which city has the most Michelin stars in Spain?
Barcelona is the city with the most Michelin stars in Spain with a total of 33 stars shared between 25 restaurants. San Sebastian and Madrid are the next cities with the most star, both with 19 stars.
How many 3 Michelin star restaurants are in Spain?
There are 11 restaurants with 3 Michelin stars in Spain. 3 of the 11 restaurants are located in San Sebastian.