Whilst pizza may not be the typical food San Sebastian is famous for, let's be honest, who doesn't love a slice of the cheesy stuff!
You might be looking for a break from all the pintxos and traditional Basque dishes. Or fancy a night in your Airbnb? Well, pizza is also a great shout in that case!
The top pizza spots can also be a great restaurant option for vegans or vegetarians in San Sebastian.
Either way, we've got you covered!
We've compiled a list of our favourite pizza places in the city.
🥘 Discover the best food San Sebastian has to offer on a Guided Food Tour
The pizza places we think are the best in San Sebastian
Maybe you're a thin-base advocate or thick-base lover? Or you think pineapple should be banned on all pizzas?
Whatever your preference, you're sure to enjoy tucking into some pizza at one of the below.
1. NAP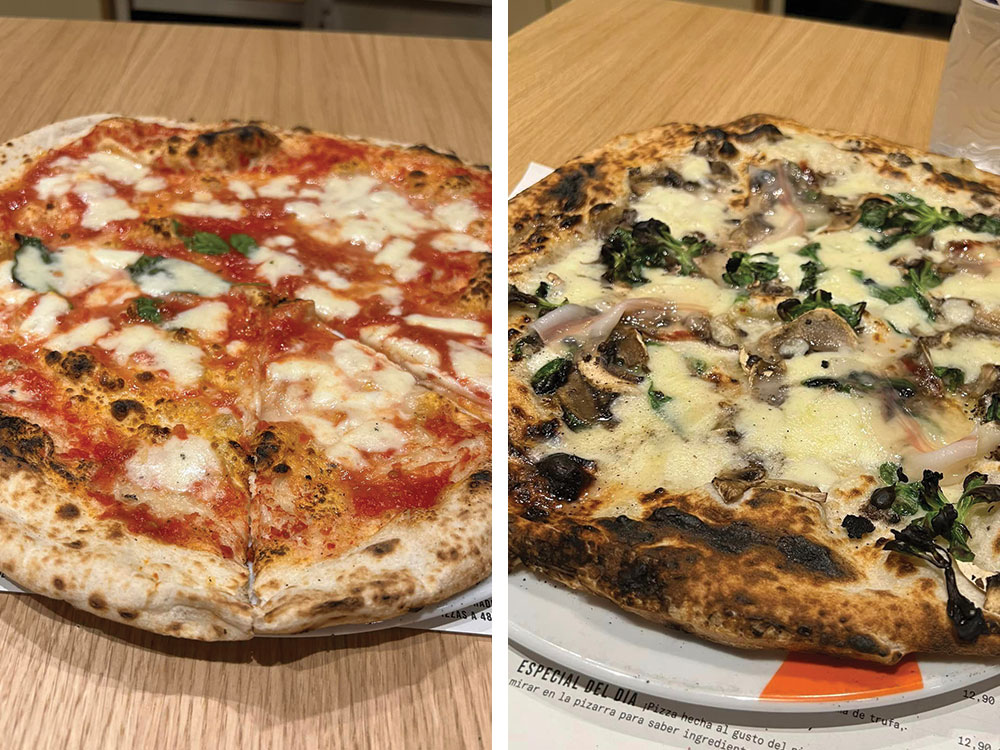 NAP's aim is to internationalise Neapolitan pizza. And to be honest we're all for it!
The owners are Neapolitan and Spanish with restaurants in Madrid, Barcelona and San Sebastian. The restaurant is a member of the "True Neapolitan Pizza Association" which adheres to strict guidelines in production of true Neapolitan pizzas!
The result is fantastic! The pizzas are simple, yet exquisite. You won't find any innovative toppings or fancy ingredients. Just pure, quality, good pizza.
My go-to choice has to be the Diavola if you don't mind a bit of spice!
2. L'Vecchia
📌 (Amara) Karlos I.a Hiribidea, 30, 20011, (Altza) Altza Pasealekua, 55, 20017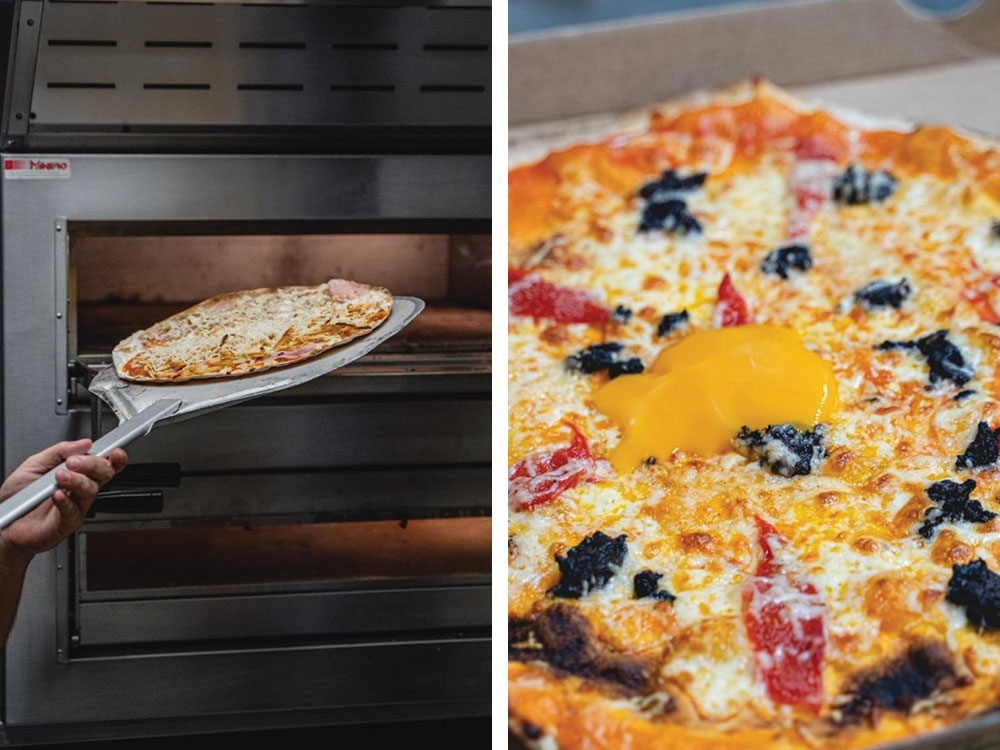 If you're looking for a great pizza to take back to your hotel or Airbnb, then L'Vecchia is your best option!
They have two locations in Amara (in the centre of San Sebastian) and another in Altza which covers the south of the city. You can either pick up at one of their locations or order for delivery.
Their menu offers all the classics on a thin-base alongside some vegetarian options.
3. HUMO
📌 San Frantzisko Kalea, 47, 20002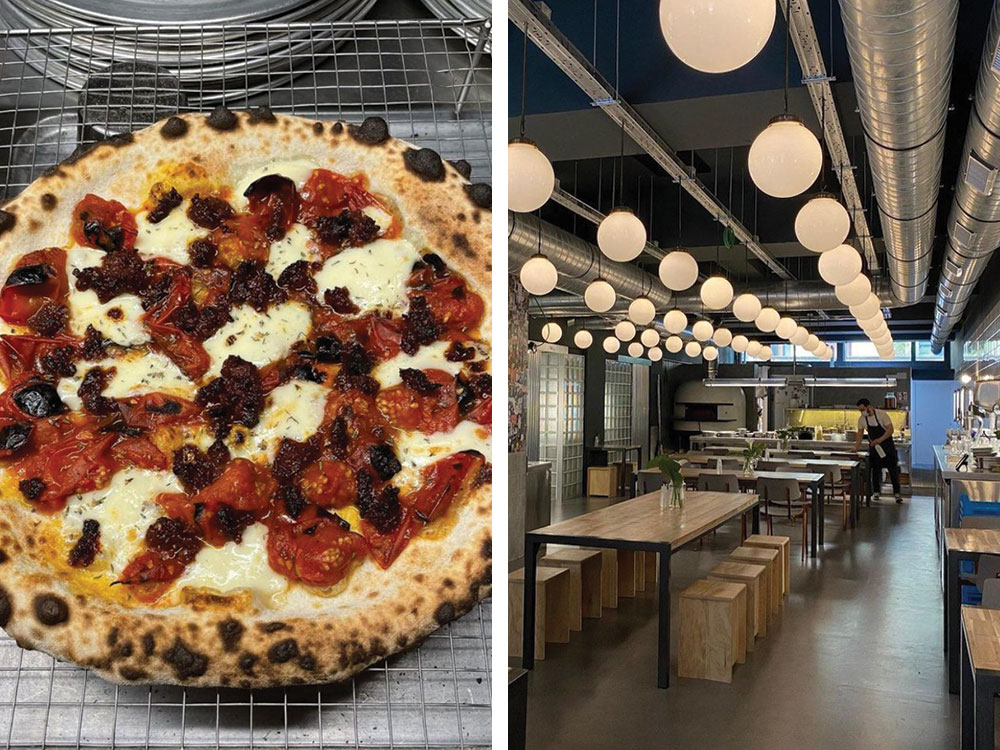 HUMO is a Neapolitan pizzeria in the Gros district of San Sebastian close to Zurriola Beach.
They serve up delicious pizzas straight from their oven alongside a variety of starters.
The menu is a little more innovative than the typical pizzeria in San Sebastian. Options such as chicken wing pizza and the cod, cheese and green pepper pizza are there for those looking to try something a little more off-road!
The restaurant itself is a cool, modern space with a distinct environment. It's worth booking in advance to avoid disappointment as it quickly fills up.
4. Paparazzi
📌 C. Virgen del Carmen, 4, 20012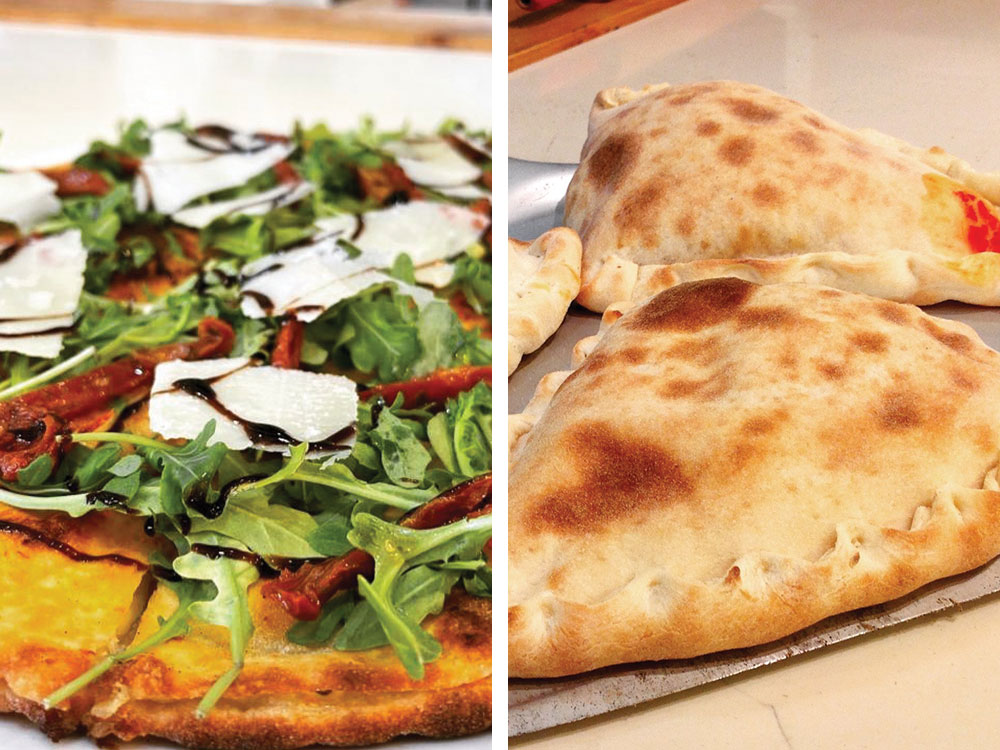 Located in the heart of Egia, Paparazzi has a long standing reputation as one of the best pizzerias in town.
You can eat-in, takeaway or order delivery from Paparazzi. The restaurant itself is small but cosy.
The menu is fairly big with lots of variety. From the side salads to the classic pizzas and special pizzas, there's bound to be one to suit even the most picky of eaters.
5. Pizzería La Mina
📌 Urbieta Kalea, 1, Bajo, 20006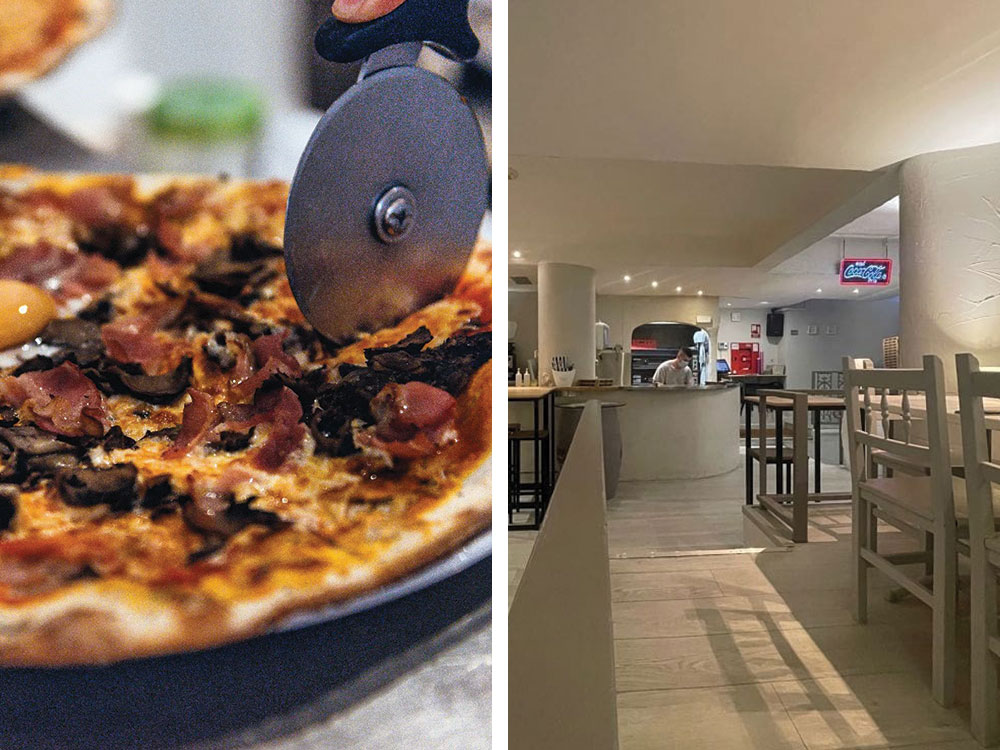 Pizzería La Mina is right in the centre of the city. It's been a prominent fixture on Calle Urbieta since 1993, just a stone's throw away from La Concha Beach.
Although it's a pizzeria, it's more of an Italian restaurant as they also serve up pasta dishes, antipasti, alongside more traditional Basque meat dishes. It's a great option if you're all not in agreement on pizza!
Although the entrance from the street is small, there are two large dining rooms with ample room for bigger groups.
Their pizza menu offers all the classics, but my favourite(s) have to be the Minera and the Riojana!