In a city famous for its culinary offering, it's only natural that there are a number of places that serve up amazing burgers in San Sebastian.
But, we like to do things a little differently here.
Firstly, a number of pintxo bars offer mini-burgers on their menus, which are well worth a try. But also, the typical burger restaurants in San Sebastian tend to follow the same principles that makes the city famous for its food. That is, to use fresh, local, quality produce.
Now, the Basque country is known for the quality of its meat. And the result of that is some incredible txuleta (steak) burgers available in the city.
Below, we run through some of our favourites.
🥘 Discover the best food San Sebastian has to offer on a Guided Food Tour
What we think are the best burgers in San Sebastian
From all the restaurants we've tried over the years, below are our favourite places to grab a decent burger in San Sebastian.
1. Garua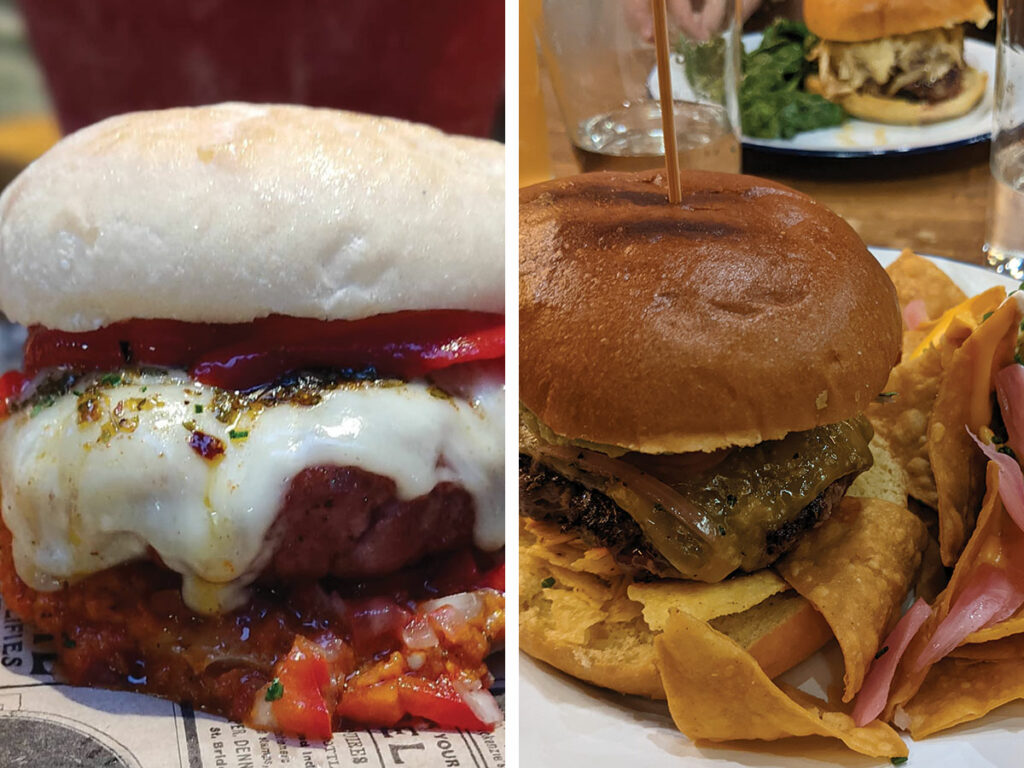 Probably the best burgers in San Sebastian! Garua Bar specialises in burgers with a wide range of options on the menu. It's one of our favourite restaurats in the city.
What sets Garua apart for me is the meat. It's amazing quality. It almost feels like you're eating a steak on a burger bun!
The Roquefort Burger is my favourite. But if you're looking for something a little different, the Basque Burger (burger with Idiazabal cheese served with Padrón peppers) is incredible.
The restaurant is situated in the Old Town of San Sebastian. It's a small place, so worth booking in advance if you fancy giving it a try, as it does fill up pretty quick.
2. BeerSS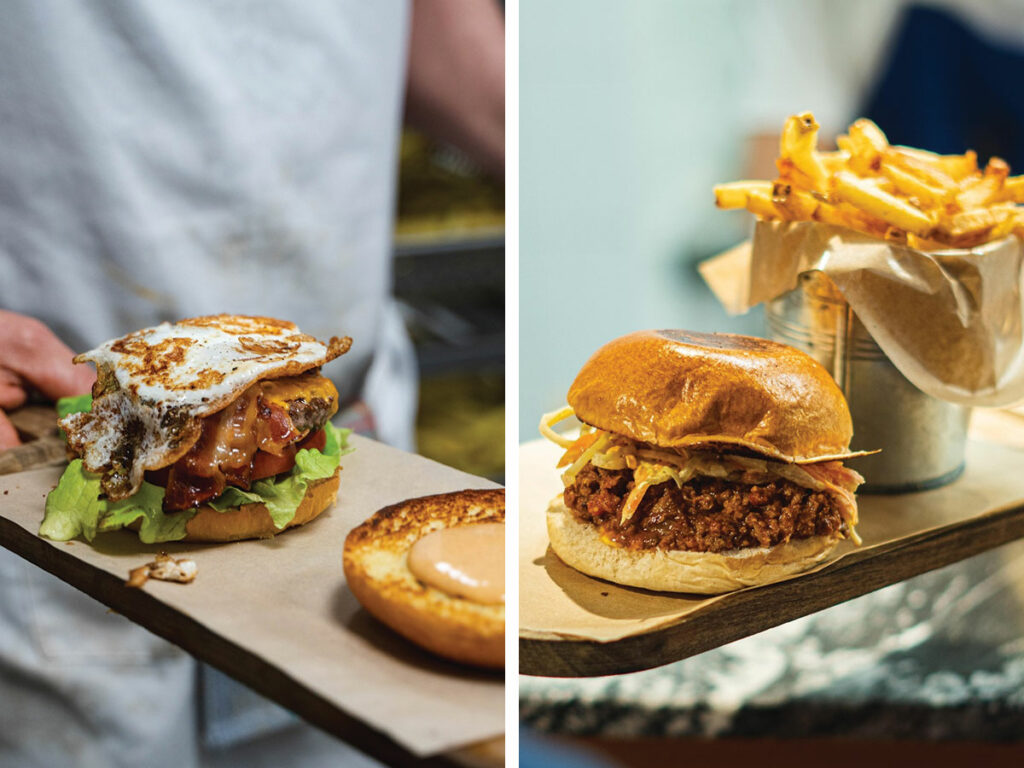 Close to the Zurriola beach (hence the name), BeerSS is one of the best bars in town for craft beer.
They serve up anything from dry stouts to IPAs, mainly from the Bidassoa Basque Brewery. But what most people don't know is that the food is just as good as the beer!
They have a number of burgers on their menu. There's anything from a triple Puka Smash burger, to a fried chicken or vegetarian burger.
It's a huge space with plenty of tables, including a large covered terrace out front. It makes it the perfect place for larger groups or a good place when it's raining.
3. Drinka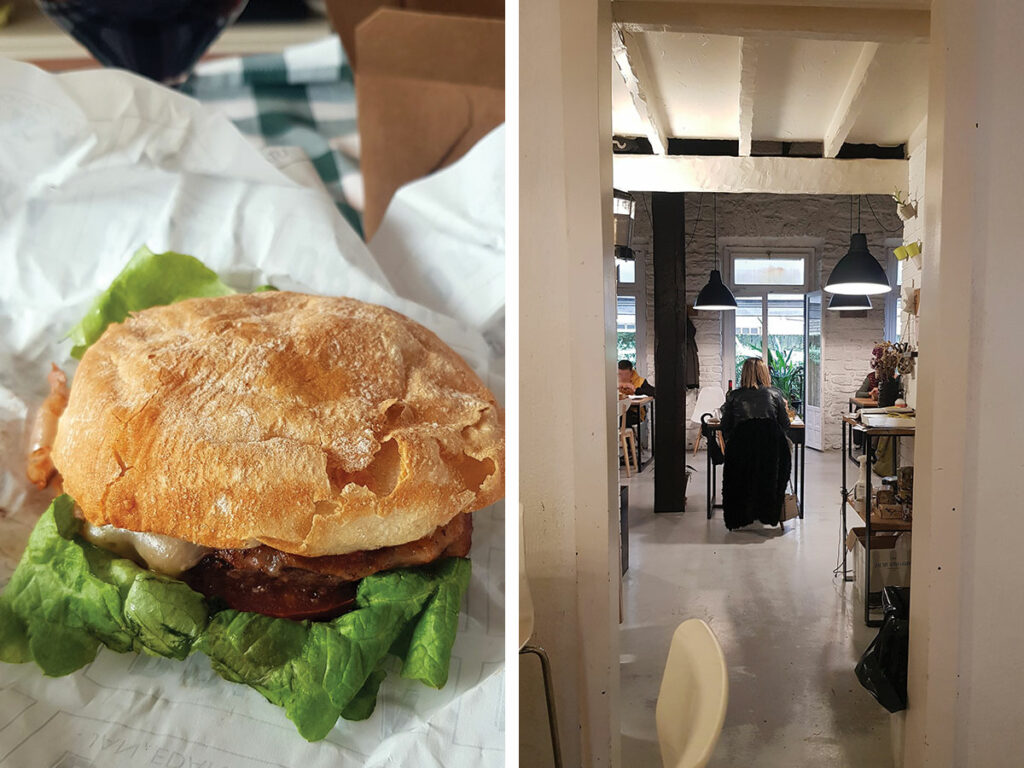 Opening in the city in 2015, Drinka is a space to meet friends for a drink and a bite to eat. It's located in the Antiguo district, a few hundred metres from Ondarreta beach.
On the menu are three different burgers. The more traditional Txuleta Gallega burger is accompanied by a Tuna burger and a chicken burger.
All use quality, fresh produce and taste as good as they look!
4. Va Bene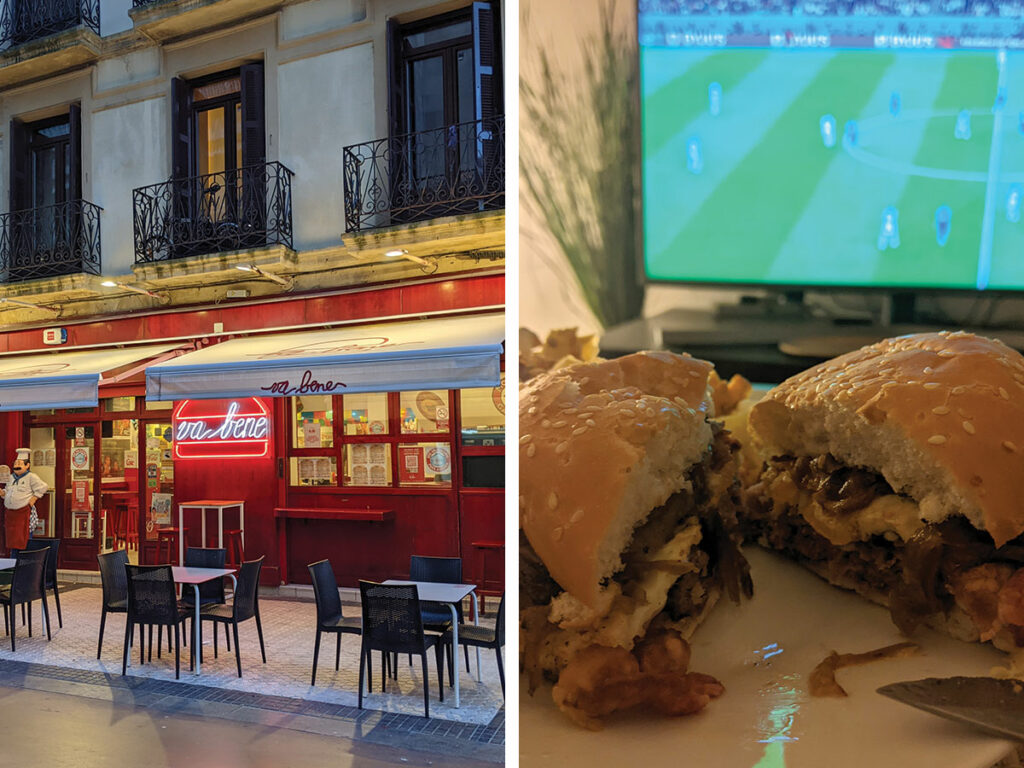 There are a couple of Va Bene restaurants in San Sebastian, one on the main Boulevard and the other on Calle Blas de Lezo, near La Concha.
At both, you can eat in or take away, and the restaurants specialise in burgers.
During quarantine I ate way too many Va Benes! Number 8s and number 13s to be precise. They are both classic meat burgers with bacon, cheese and egg. The difference is the number 13 has two burgers!
Whichever burger you choose, you must get fries with it. They're amazing!
5. SUK Lab
Tucked away in the corner of Antiguo (just up the road from Drinka) is SUK Lab.
The menu here has a mixture of raciones (sharing plates) alongside some sandwiches, salads and food from the grill.
In terms of their burgers, the menu operates a little differently. There are a couple of different bases; txuleta or chicken.
But once you've decided on your meat, you have to choose a style. They range from the typical bacon, cheese and onion option to more exotic olives and parmesan or blue cheese, mustard and honey options.
If that all sounds a little too complicated for you, they offer a simple "clean" burger and veggie option too.
6. Gioko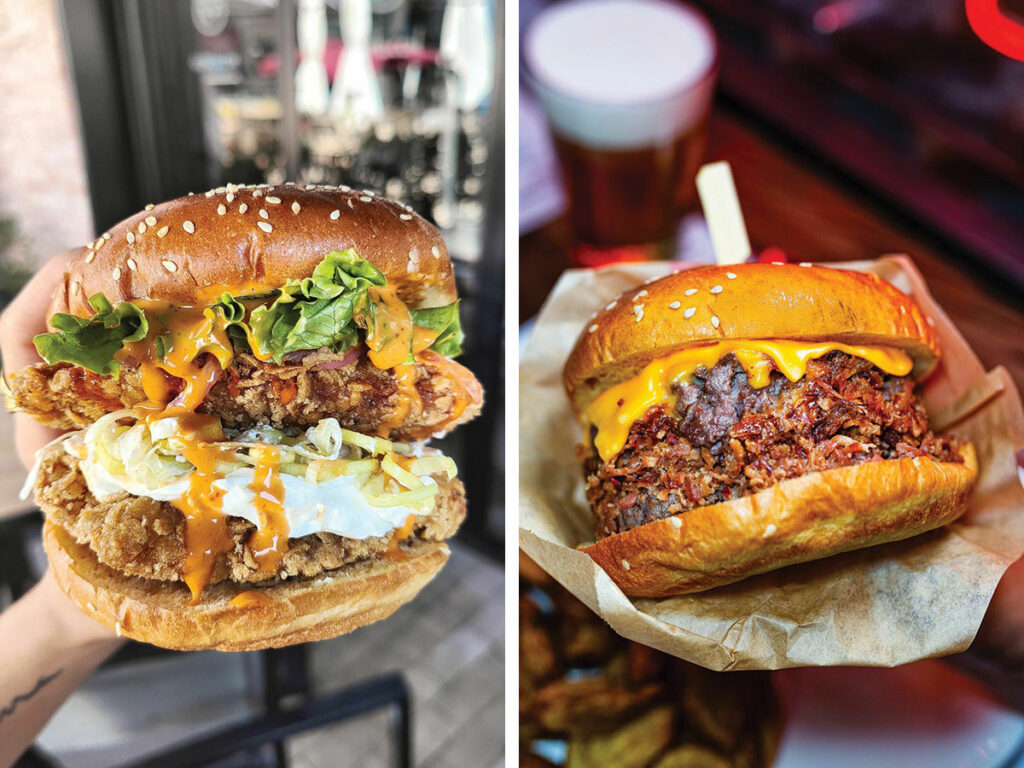 Goiko is a chain of restaurants all over Spain, famous for serving up huge juicy burgers.
The San Sebastian chain is situated in the centre of the city, in the main shopping district. It's got a decent sized terrace on a pedestrianised street if you fancy eating outside, alongside plenty of indoor space.
Their menu has pretty much any burger combination you could wish for. There are over 20 different basic burgers to choose from, and once you get into the extra options, there are hundreds of combinations!
They also have limited edition special burgers available, so each time you visit, there's bound to be something new on the menu.