We've created an interactive map below which contains the top things to see in San Sebastian, our favourite restaurants and bars and other points of interest.
You can click on each of the symbols to learn more about each place.
View the full size map here.
Download the map to your phone
Our map of San Sebastian is the perfect travelling companion to help you navigate the city. Simply follow the instructions below to download the map to your phone to use whilst visiting Donostia.
If you don't already have the Google Maps App, download this from the App Store or Google Play (depending on which device you have)
Open the map on your phone by clicking the "full size map link" above. You should now be able to view the map in your phone's Google Maps App
When you want to reopen our San Sebastian map, open your Google Maps App and click on "saved" at the bottom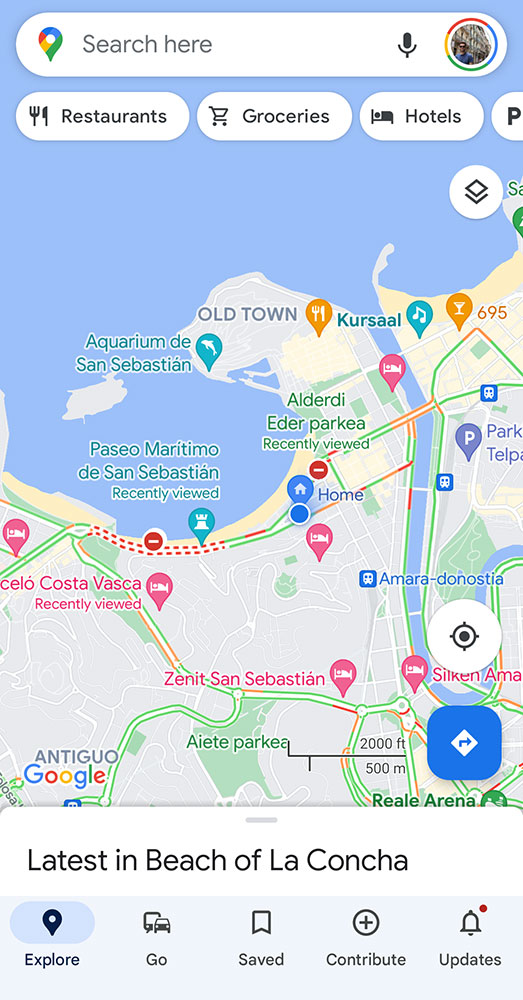 4. From the next screen scroll down and click on "maps" in the bottom right hand corner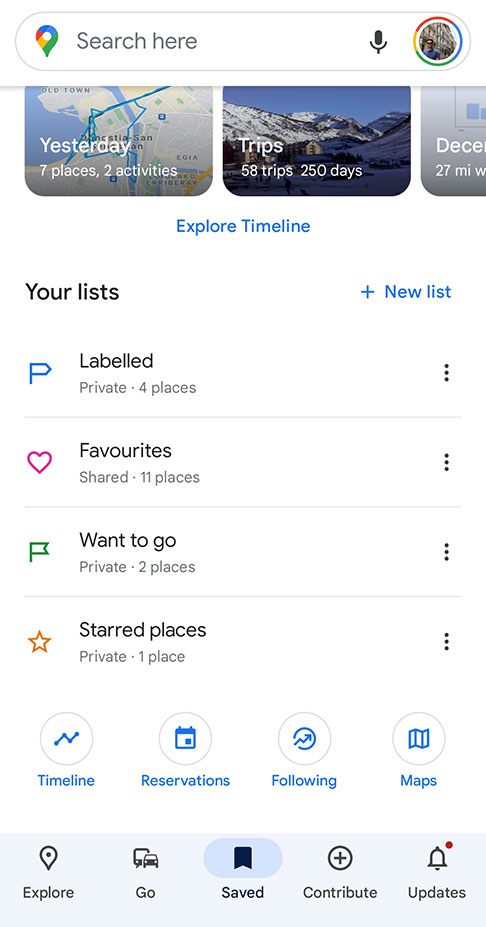 5. This will then open a link of all the maps you've recently opened, including our map of San Sebastian
Other maps of San Sebastian
Alongside our interactive map of our favourite places, there are also some other maps that we can recommend below.
Maps in the city centre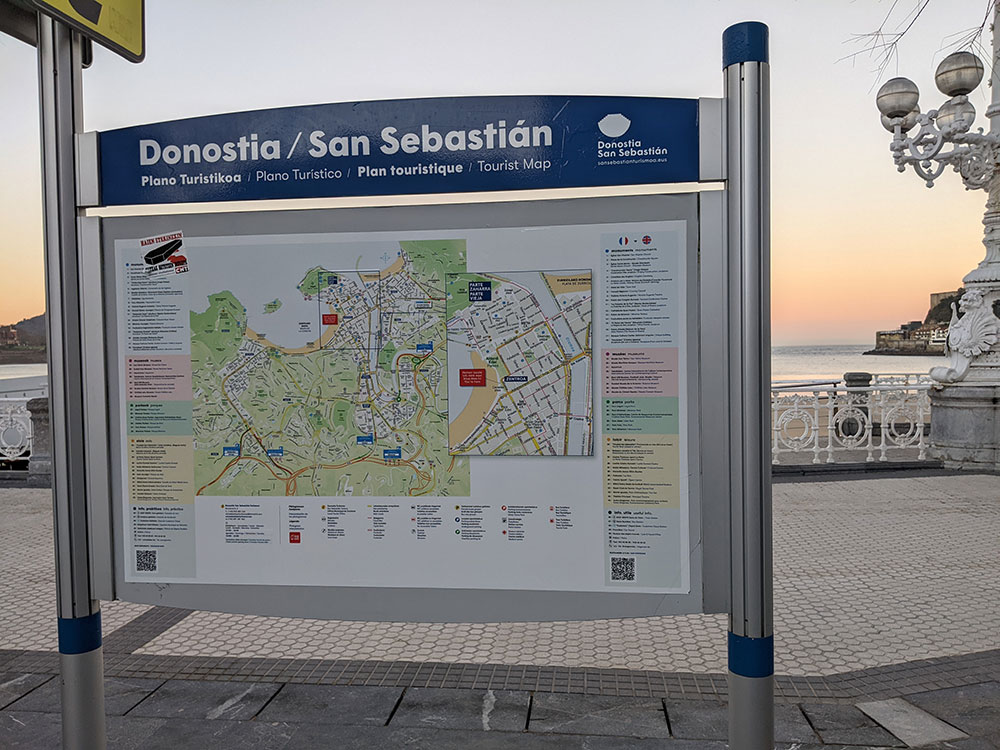 In the centre of San Sebastian (in particular in and around the more tourist areas) there are maps in the street that can help you navigate to where you need to get to.
Accessibility Map
The official tourism board of San Sebastian have created an accessibility map which suggests destinations that can be enjoyed by everyone. All the recommended places on the map have been chosen favouring physical, visual, hearing, intellectual and organic accessibility.
You can see the map here.
Printable Tourist Map
The official tourist maps from the Donostia San Sebastián Turismoa body can be accessed online here.
You can also pick a copy up from the tourist information centre in San Sebastian when you arrive in the city.