It goes without saying that San Sebastian is a great destination for adults.
It's a foodie's heaven, famous for some of the best food on the planet. It's a beautiful city with plenty of pretty sights. It has an interesting history to learn about. And there are lots of cultural activities taking place throughout the year.
But, what most people don't know is that Donostia is a great city-break option for those bringing along the little ones too.
With three beaches in the city centre, an amusement park and something on offer for kids of all ages, there are fewer cities in Europe that can match San Sebastian.
Things to know about a trip to San Sebastain with the kids
Before we get into all the things you can do with your kids in San Sebastian, it's worth running through a few things that make this a great place for the whole family.
1. It's a safe city
The first thing you want to ensure when booking a family trip is that the destination is safe!
You can rest assured that when you come to San Sebastian, you're heading to one of the cities with the lowest crime rates in Spain.
2. It's easy to get around the city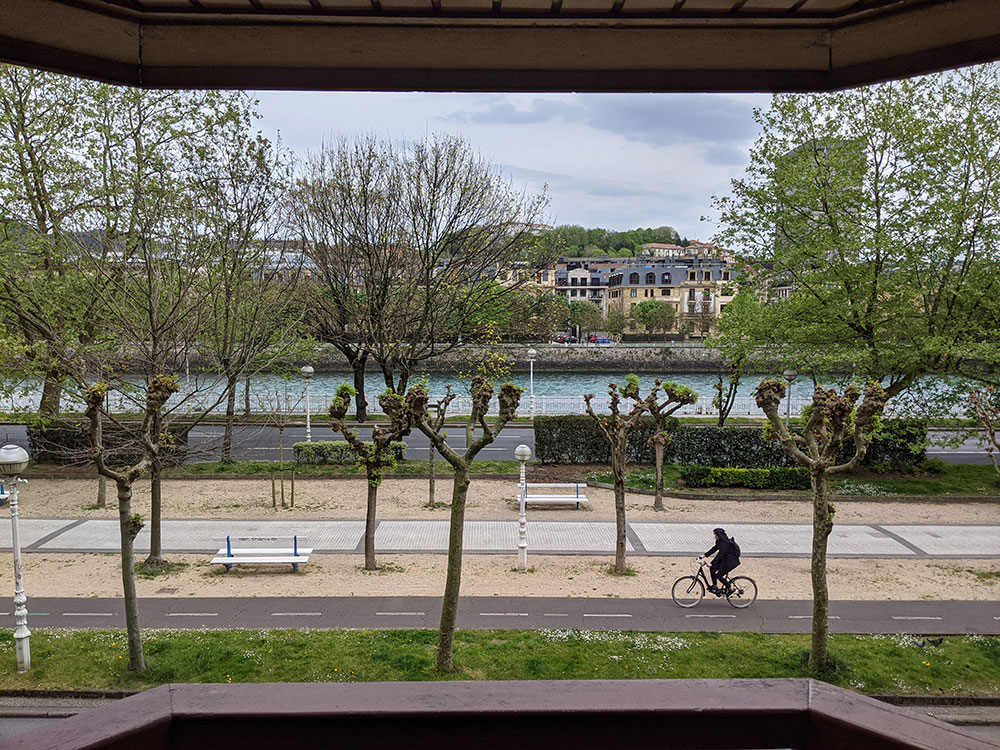 One of the things that makes Donostia a great place with children is that the city is fairly compact.
No matter where you're staying, you'll never be too far away from the main attractions. You can easily walk from Ondarreta beach at the far west of the city to La Zurriola beach (in the far east) in under an hour.
The city centre is also well connected by bidegorri (bicycle lanes), so you can quickly whizz around from one place to the next. The bicycle lanes are generally separated from the road traffic, so they are safe for the smallest cyclists too!
Renting a bike for the whole family is easy. You can do so from just a couple of hours to a number of days.
3. Children are welcome in bars and restaurants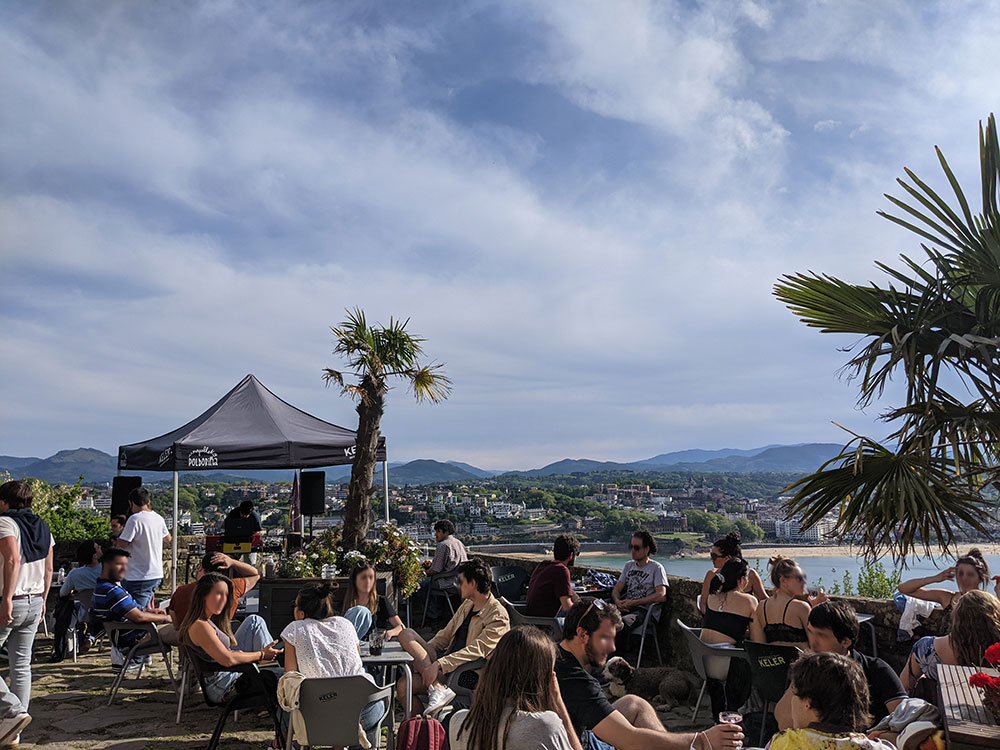 Unlike in other European countries, children are welcome in most bars and restaurants in Spain.
In some countries, past a certain time you may find that you're asked to leave if you have kids. But in San Sebastian you needn't worry about that.
A lot of the bars have large terraces too. So whilst you're having a bit of a time out refreshment, you can let the kids play and keep themselves entertained within sight.
Best things to do with kids in San Sebastian
Now you know a little bit about what makes this place child friendly, it's time to run through the best things to do in the city as a family.
1. Family time on the beach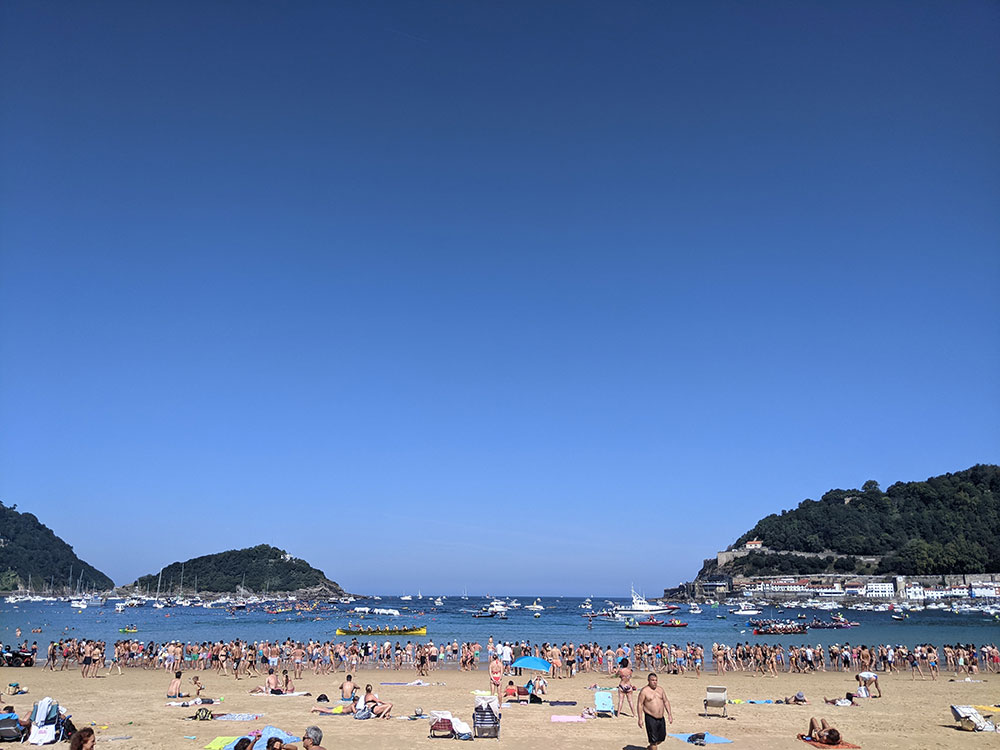 If you're coming in the summer, then one of the star attractions in San Sebastian are the beaches. Donostia is blessed with not one, but three beaches, all within easy reach of the city centre.
Younger kids will happily spend hours on the beach playing in the sea and sand, building sand castles.
For the slightly older kids, why not try their hand at a new sport? There are plenty of surf schools with kids classes at La Zurriola beach. Or you can hire a paddle board, kayak, or simply play a bit of bat and ball.
2.Visit the Monte Igueldo Amusement Park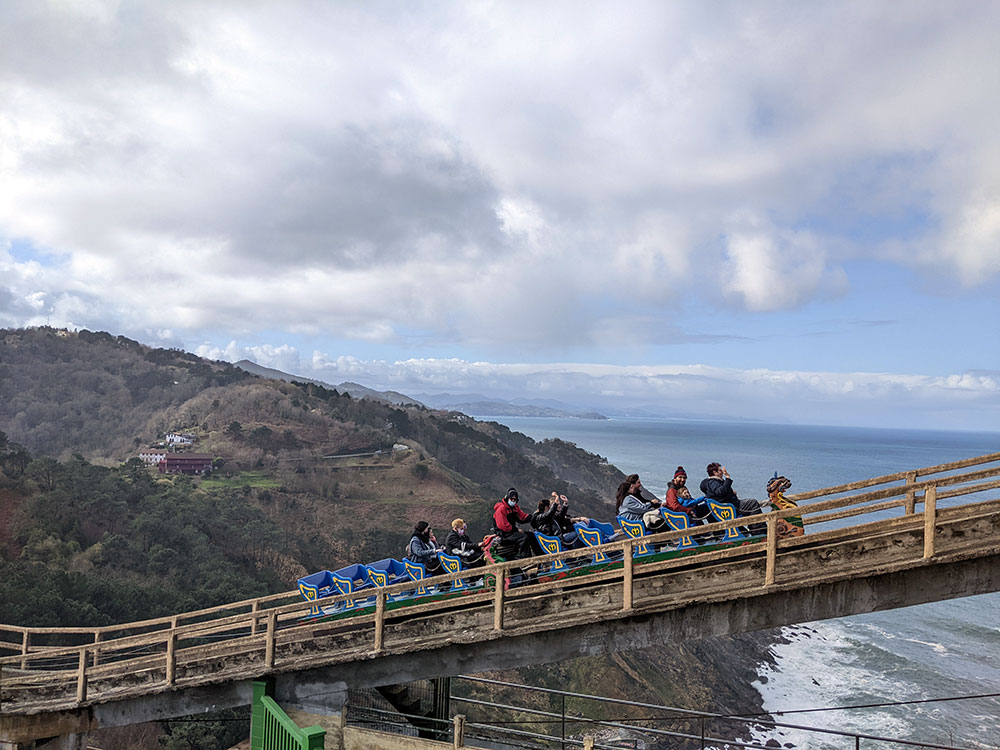 The Monte Igueldo Amusement Park has been a prominent feature in San Sebastian for over 100 years.
Opening in 1912, the park is a mix of history and fun. It features old wooden roller coasters from previous generations, which are nothing like you will have seen anywhere else. Most of the rides are kid-friendly (as long as they are over a certain height).
There are also dodgems, toboggans, fishing and shooting games where you can win prizes, alongside trampolines and a Terror House.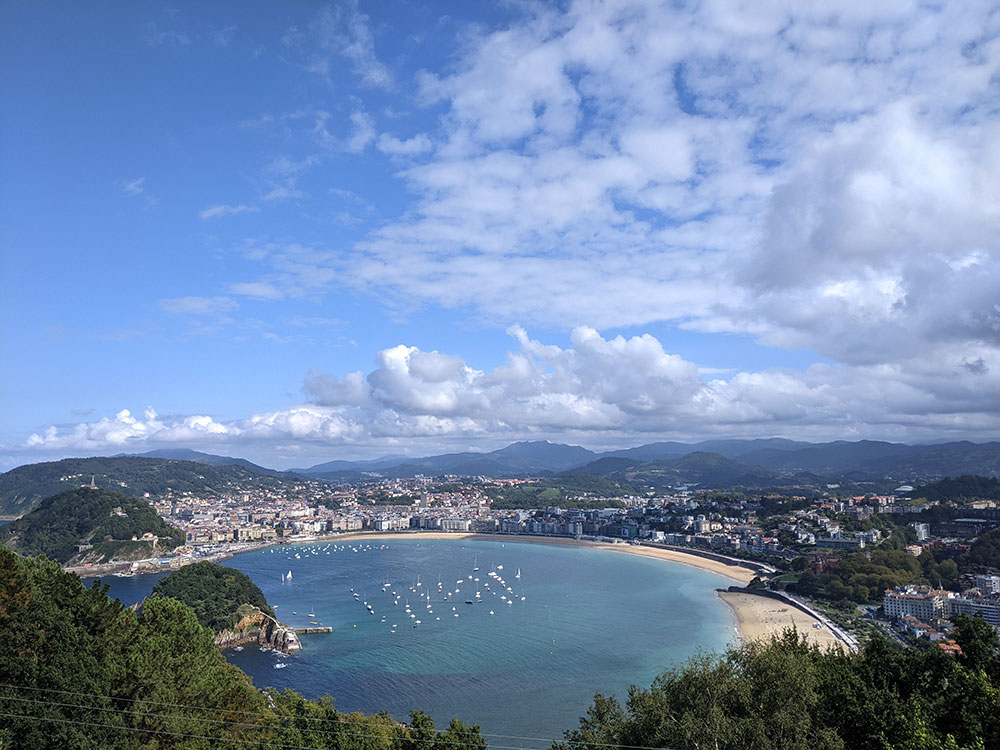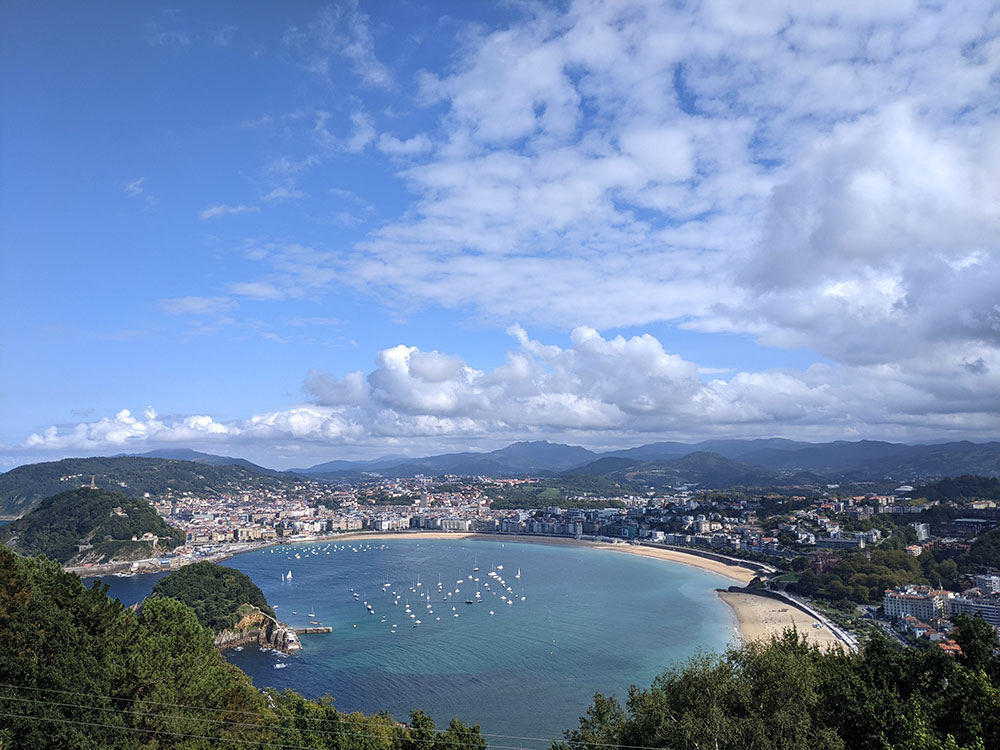 For the parents, the views from the Monte Suzia and Rio Misterioso rides are probably some of the best from any theme park in the world!
3. Take a ride on the funicular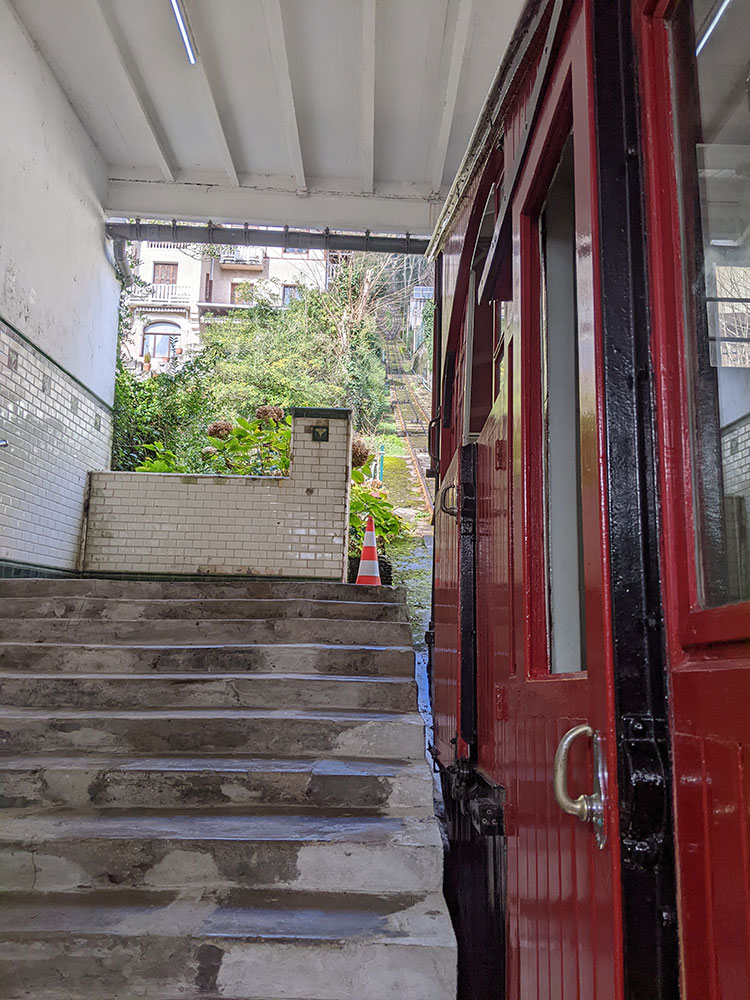 Without doubt, the best way to reach the Monte Igueldo Amusement Park for groups with children is via the funicular.
Like the amusement park, it dates back to 1912. In those days it used to transport the nobles in San Sebastian from the city up to what was the casino (now a hotel).
Its old equipment and wooden carriages have been expertly preserved and are still in use today which makes the funicular an attraction in its own right.
4. Santa Clara Island Boat Trip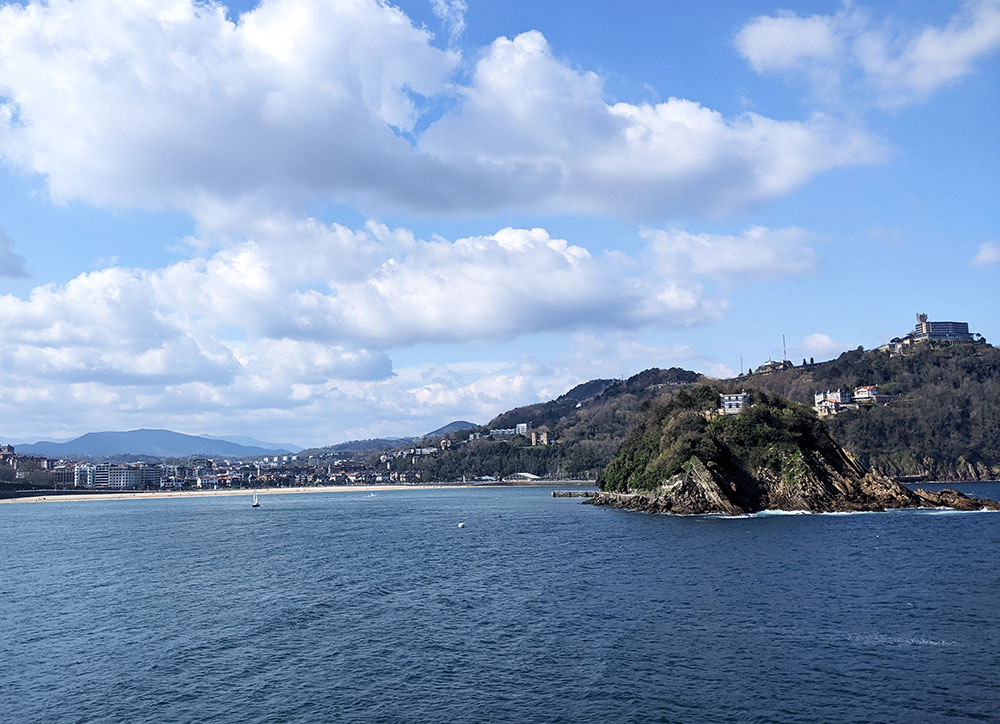 During the summer months (June – September) there's a boat taxi from the port in San Sebastian to Santa Clara Island.
The blue line is a glass-bottomed boat that will also give you a tour of La Concha Bay. Kids will be in awe of the fish beneath them and the impressive "flysch style" rock formations of Santa Clara Island.
There are also a number of companies that also offer private or group boat tours in and around La Concha Bay.
5. Visit the San Sebastian Aquarium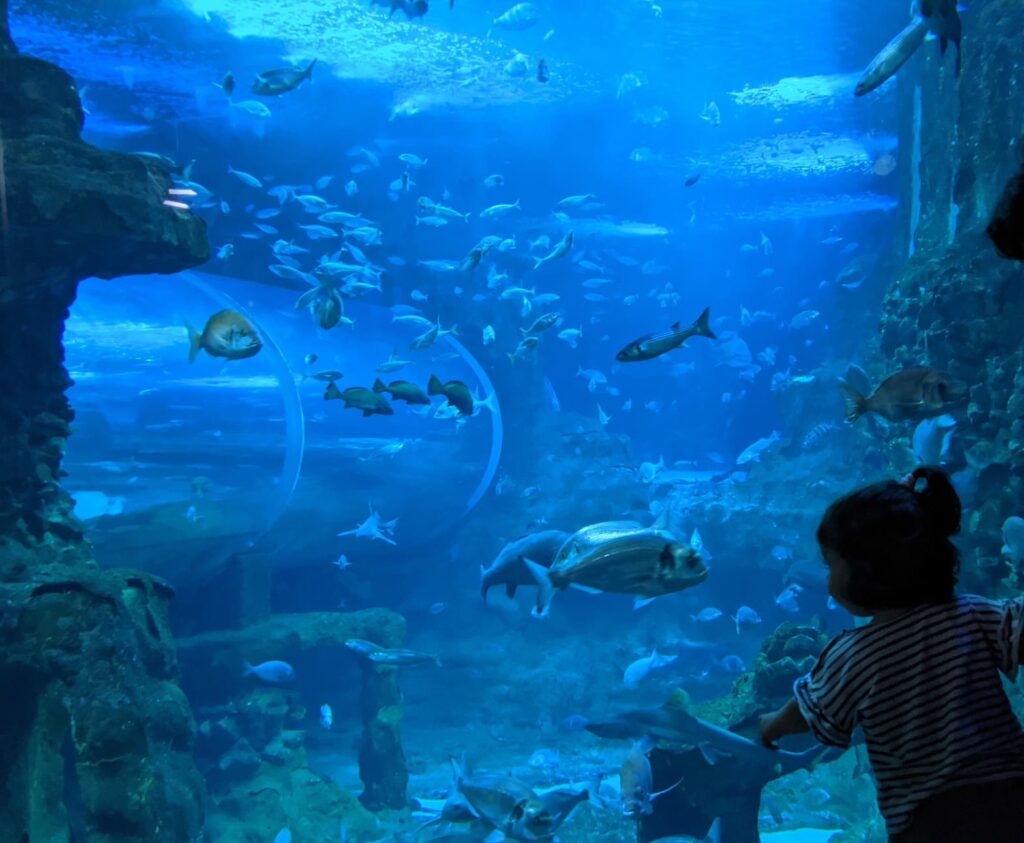 If the kids want a closer look at the fish, then you can take them to the San Sebastian Aquarium.
Inside, it features 31 aquariums with a mixture of tropical aquariums and those dedicated to the Cantabrian-Atlantic Sea. All in all, there are over 40 species of fish, 5 species of sharks and 360 degree tunnel to observe them from.
Receiving over 300,000 visitors a year, it's one of the most popular tourist attractions in the Basque Country. It's worth booking tickets in advance.
6. Go on a day trip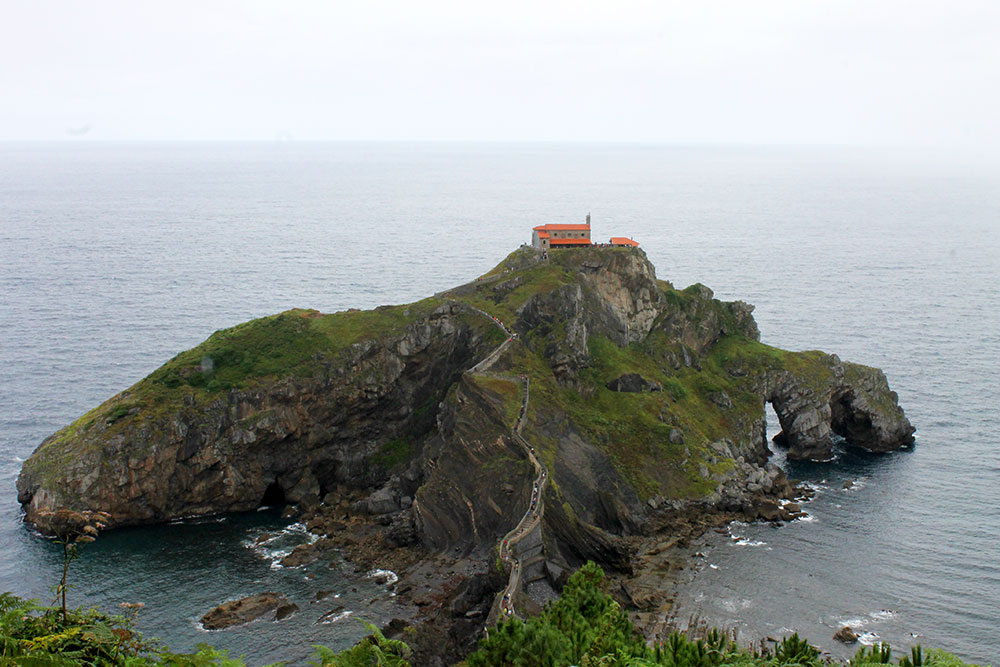 Whilst there's plenty to do in San Sebastian with children, there are also some amazing places for a day trip just a short journey away!
Coastal towns like Getaria, Hondarribia and Zarautz have their own history and charm. They each have different beaches for the kids to explore whilst offering something new for the adults to discover too.
Why not combine a bit of education with fun?
Zumaia and San Juan de Gaztelugatxe were two of the filming sets in Game of Thrones. They are breathtaking places where you can learn about the unique rock formations that make these places like no other.
7. Take time out in one of the parks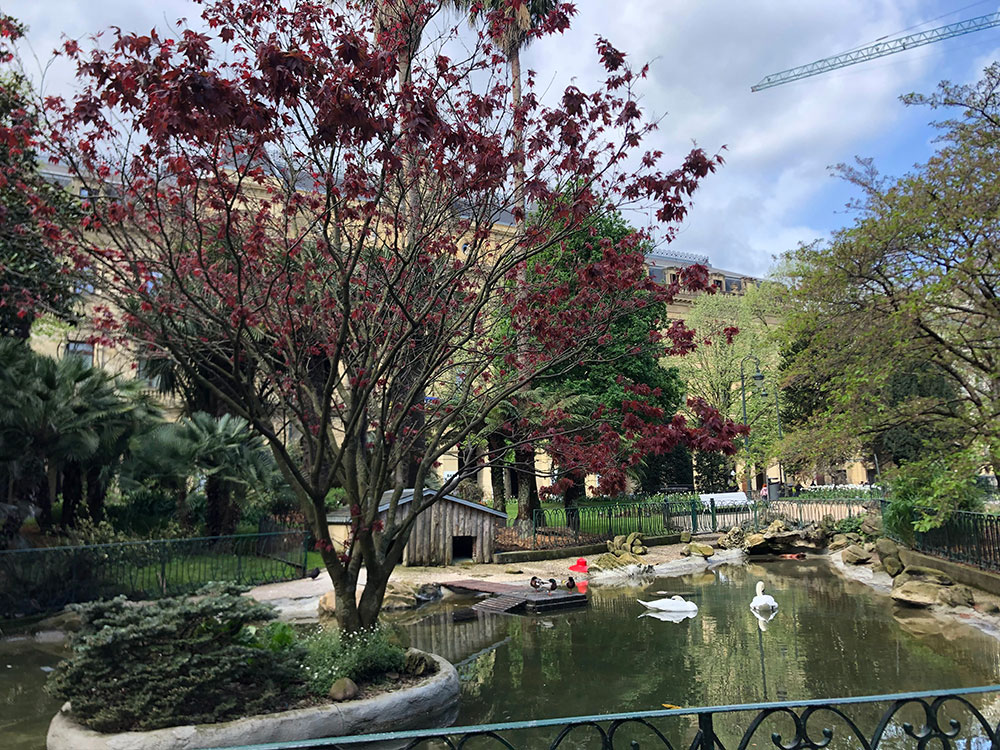 Donostia is awash with green spaces.
Firstly you have the three mountains that can be explored (Monte Igueldo, Monte Urgull and Monte Ulía). Monte Igueldo is the top pick with kids (see number 2!). But Monte Ulía also has one of the biggest children's play and picnic areas.
There's also an abundance of parks in and around the city that have children's play areas.
Plaza Gipuzkoa is a charming green space that resembles a small English wood in the Area Romantica. Alongside a wide variety of plants and trees, it has a duck pond where the resident swans and ducks swim.
The merry go round at Alderdi Eder Gardens outside the Town Hall is another popular choice with children.
Finally, there's the Cristina Enea Park in Egia, which is the largest park in the centre. It contains a play area and Environmental Resources Centre with duck pond and peacocks.
8. Take a ride on the tourist train
The tourist train in San Sebastian provides panoramic views of the city.
The route begins on Miramar Street next to the Town Hall and La Concha Bay, taking you to the Miramar Palace, Buen Pastor Cathedral and all the way to the Victoria Eugenia Theatre near Gros.
From July – September, the train operates every day. During the rest of the year, there is a limited schedule that you can check out here.
9. Visit the Eureka Zientzia Museoa (Science Museum)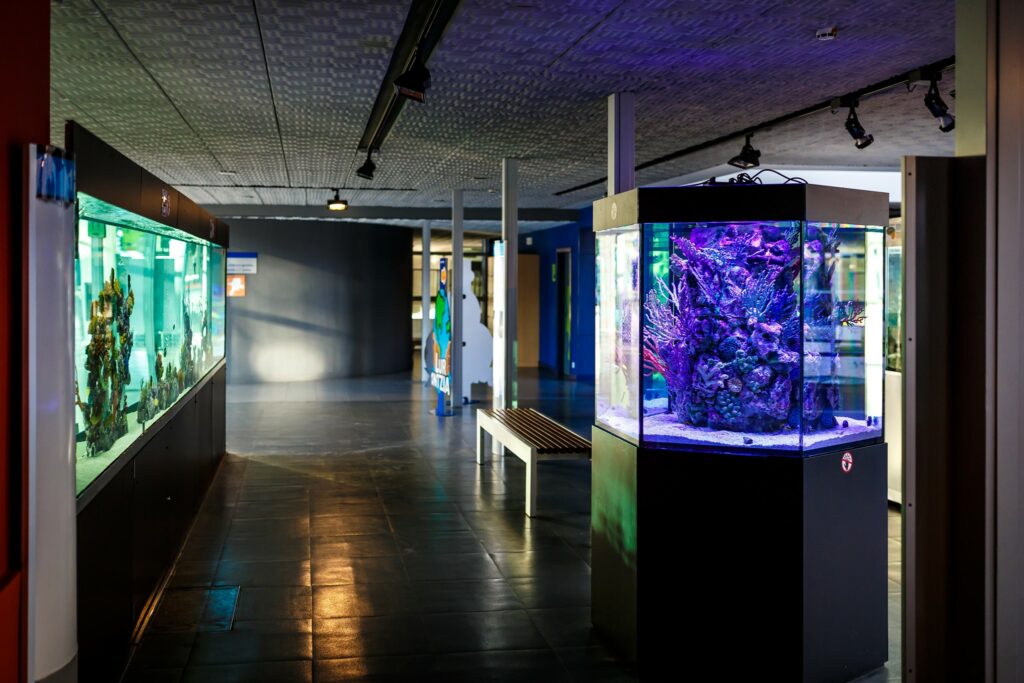 Just outside of Amara, in an outstanding natural setting to the south of San Sebastian is the Eureka Zientzia Museoa or Science Museum.
The museum provides a stimulating setting for activities linked to the world of science for all ages. It's guaranteed to be a mix of learning and fun!
The permanent exhibition features 8 rooms divided into themes such as the human body, energy, spaceship earth, animals and the world of mechanics. With over 172 interactive sessions, there's bound to be something that sparks every child's interest.
You can park for free at the museum, otherwise it's easily reached by bus from the city centre.
10. Watch the waves crash at el Peine del Viento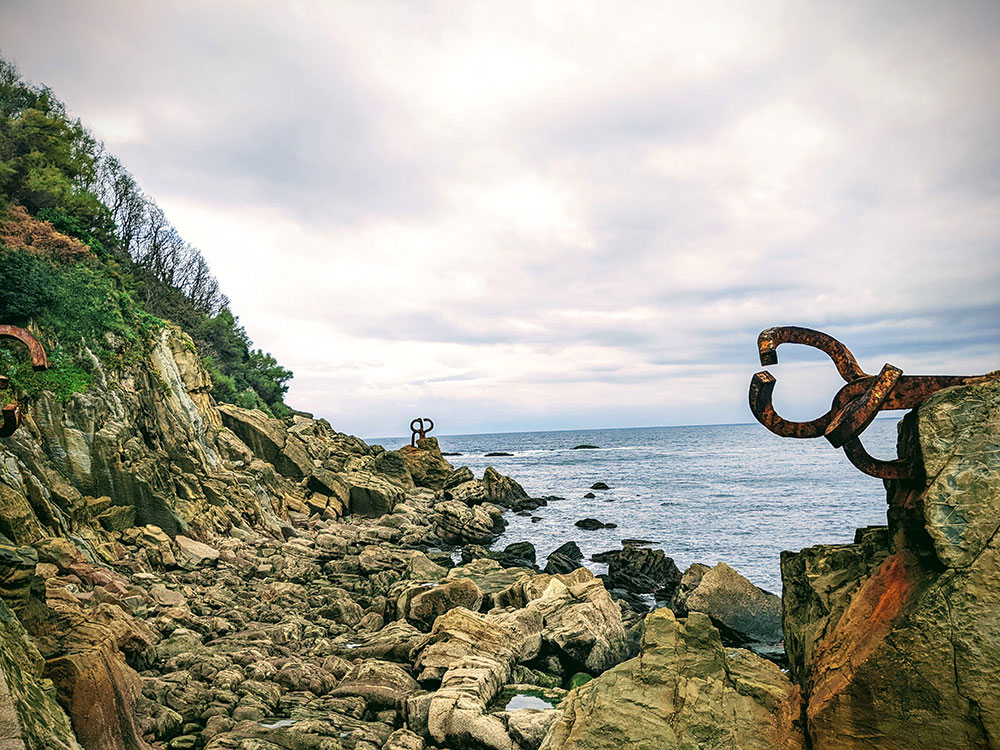 These huge steel sculptures sit on the rocks at the end of Ondarreta Beach and live in harmony with the waves.
El Peine del Viento is almost alive as it lives and changes amongst the mood of the sea. But when the sea is rough, the sculpture is at its most impressive.
It's great fun for kids as they can watch the waves crash against the rocks and water blast into the sky from the number of blowholes on the viewing platform.
Final Thoughts
So there you have it, that's the summary of our favourite things to do in San Sebastian if you're bringing along the children.
If you're able to get some alone time or are coming with older children, then check out our top things to do in San Sebastian post which has a longer list of additional things to do.
Otherwise, below is a summary of the top things to do with kids.
Family time on the beach
Visit the Monte Igueldo Amusement Park
Take a ride on the funicular
Santa Clara Island Boat Trip
Visit the San Sebastian Aquarium
Go on a day trip
Take time out in one of the parks
Take a ride on the tourist train
Visit the Eureka Zientzia Museoa (Science Museum)
Watch the waves crash at el Peine del Viento