A fairly small, compact city, San Sebastian is easy to get around on foot. But for those who prefer a quick mode of transport, electing for a two-wheeled option is a good idea.
If you're staying in one of the districts on the fringes of the city, having a bicycle to hand to quickly nip into the centre can make your stay more comfortable.
For avid cyclists looking for more than a way to get around, you've also come to the right place! The Basque Country is famous worldwide for some of the best cycling routes. Whether you're a mountain biker or a road cyclist, you're spoiled with the quality of routes available.
In this article, we'll run through how you can make the most of getting around on two wheels alongside the best bike rental places in San Sebastian.
Things to know about cycling in San Sebastian
Before we get into the best places to rent a bike in Donostia, we'll run through some things you should be aware of before you make a decision.
1. Safe and easy to get around the city by bike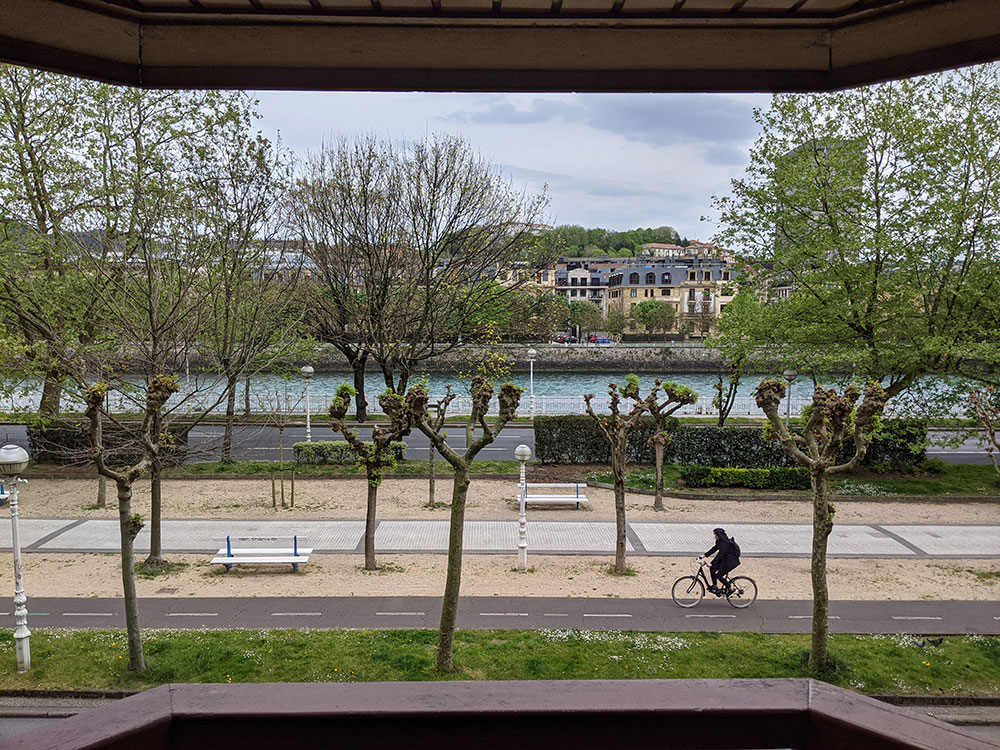 The city of San Sebastian is ideal for whizzing around on a bike.
In the main, that's thanks to over 65km of cyclable bidegorris (bicycle lanes). The network of bicycle lanes are usually set apart from the main roads making them very safe for cyclists. You can check out the map of bidegorris here.
And despite being the home to three mountains, the centre of San Sebastian is actually pretty flat. If you're staying within the main areas, you'll rarely find that you're having to climb uphill.
All in all, it makes getting around on a bike very easy and safe and an ideal activity for families.
2. Home to epic road cycling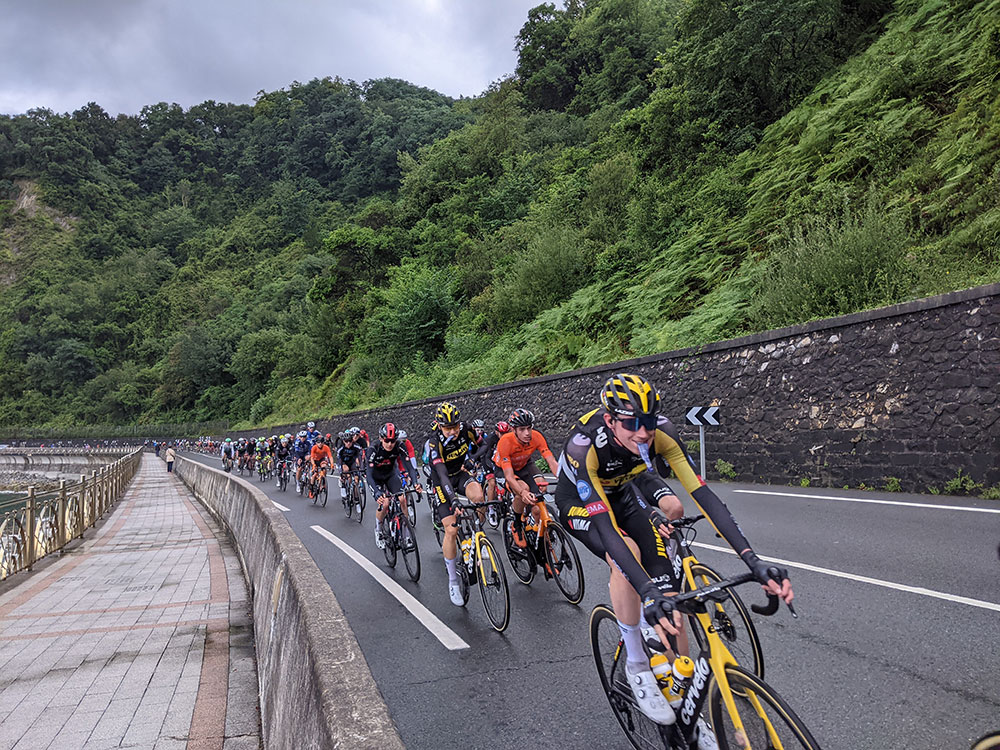 Just outside of the main centre of San Sebastian, you enter a playground for road cyclists, with thousands of kilometres of epic cycling routes.
To the west of the city is the barrio (district) of Igueldo where you can enjoy (or suffer) a steep climb. When you get to the top, you'll be rewarded with some stunning views over the Cantabrian Sea.
You can carry on this coastal route for hundreds of kilometres. In doing so you'll pass through some picturesque coastal Basque towns such as Orio, Zarautz, Getaria, Zumai and Deba.
In fact, one of the most important one-day races on the men's professional cycling calendar is the Clasica de San Sebastian which follows a similar route. The race has been held annually in Donostia since 1981, and makes a great spectacle in the city too.
3. Explore the nearby mountains by bike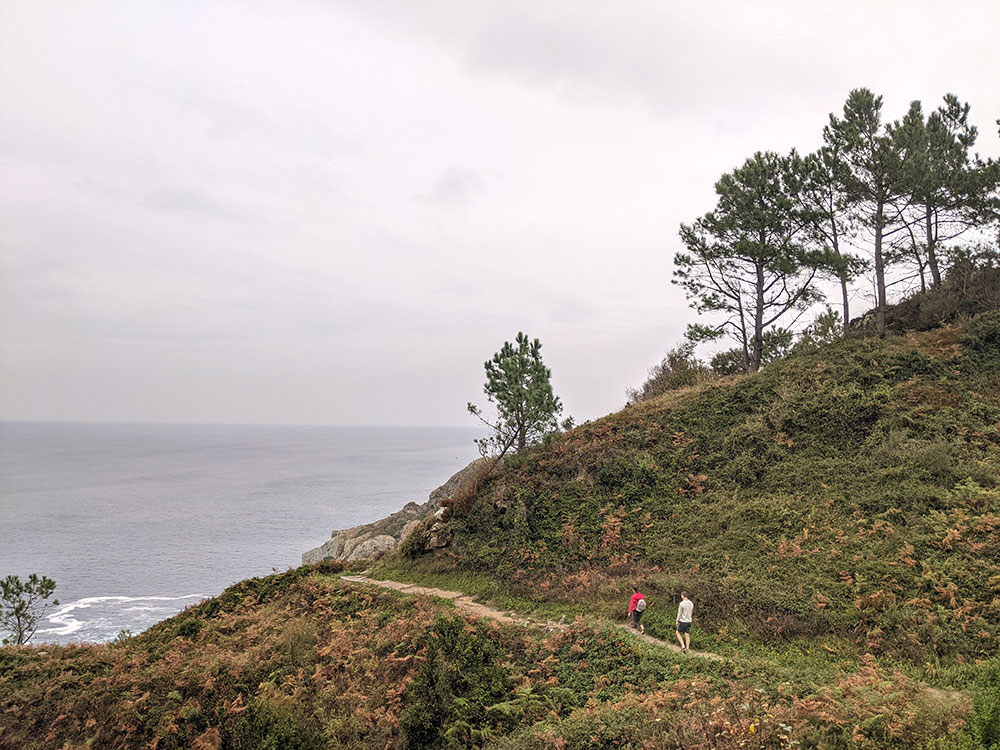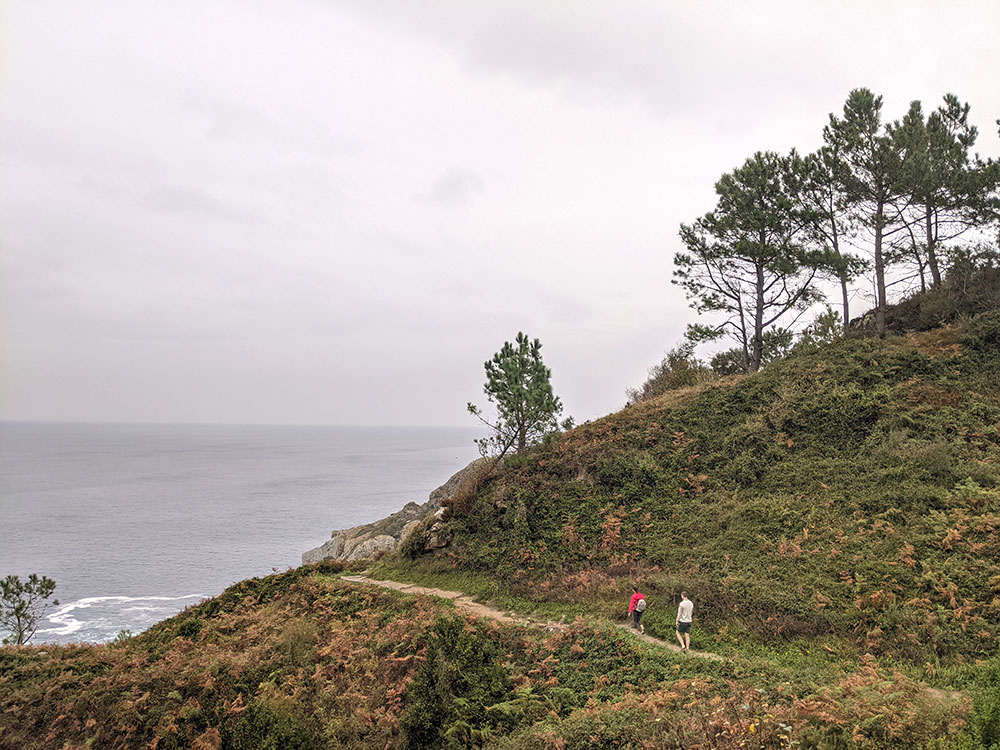 If you're more of a mountain biker, then you're still in for a treat.
The nearby Monte Ulía is a great escape from the traffic of the city centre. There are plenty of great mountain bike routes in the woodlands of Ulía with the spectacular coastline as a backdrop.
To the south of Donostia, cycling through the nearby countryside up to the town of Astigarraga will fill you with joy, if not cider! The town is famous for being the town of siderias (cider houses). Just make sure you don't drink and ride!
Places to rent a bike in San Sebastian
So now you know why hiring a bike in San Sebastian is a good idea, it's time to find out where you can pick one up.
1. Sanse Bikes
Located in the centre of the city on the Boulevard (close by to the town hall) is Sanse Bikes. They offer city bikes, electric bikes and electric scooters to help you whizz around San Sebastian.
For the more adventurous, you can hire mountain bikes or paddle surf boards.
Rates begin from just 2 hrs – 24hrs rental, or you can rent by day for your entire stay in the city. They also offer bicycle tours of the city and a mountain bike tour of Monte Ulía.
2. Oh My Bike
📌 Teresa de Calcuta Plaza, 6, 20012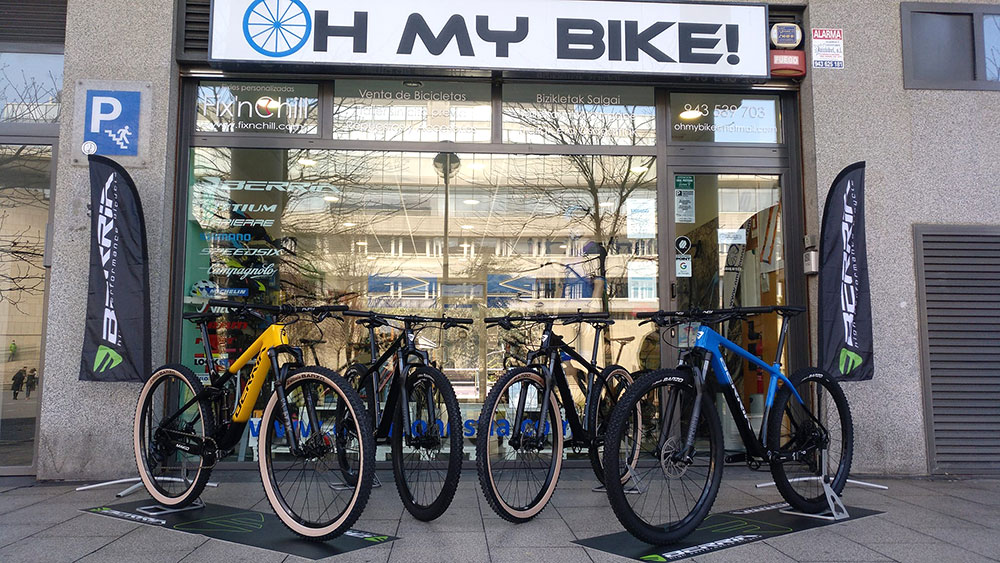 Oh My Bike is located on the fringes of Gros in the barrio (district) of Egia.
They offer three types of bikes to rent. Urban bikes for getting around the city. Mountain bikes and road bikes for exploring further afield.
It's a great option for families as they offer discount if you're hiring 5 or more bikes at a time. There's also the option to hire a trailer for the little ones which they will find great fun!
3. La Bicicleta
📌 Calle Reyes Católicos, No. 14, 20006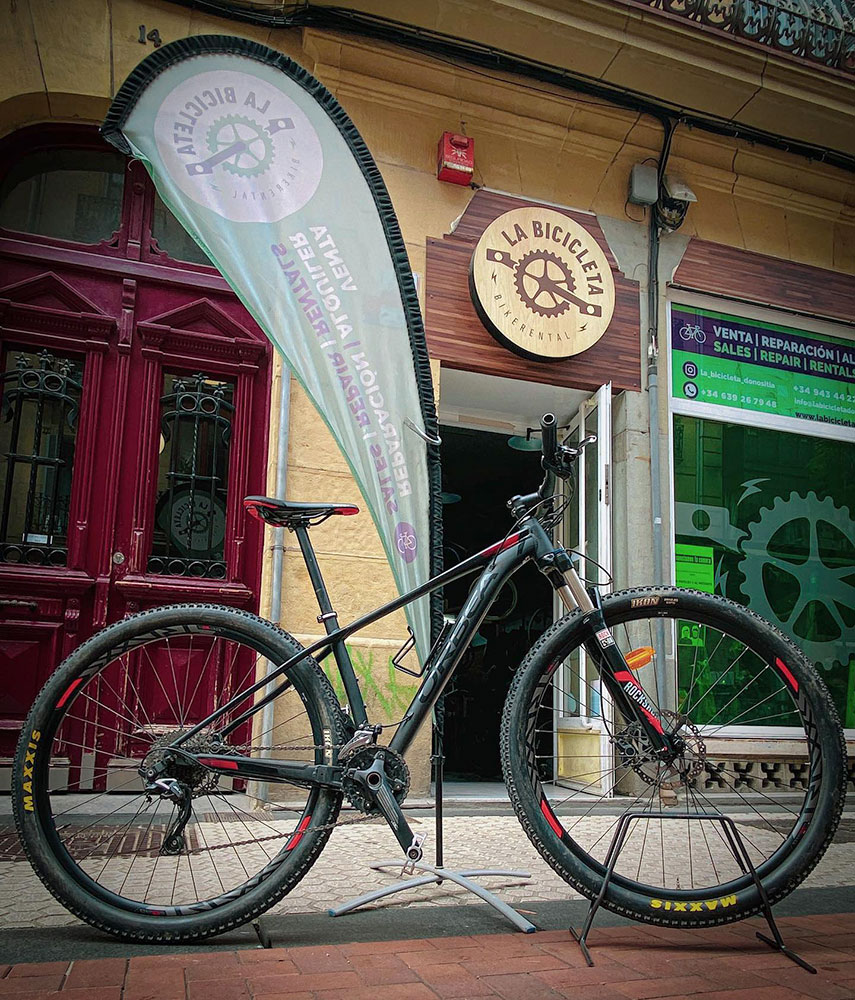 La Bicicleta (which means "the bicycle" in Spanish) is a bike workshop and rental place on Reyes Catolicos in the Area Romantica.
They probably have one of the widest selection of bike rentals in the city including; city bikes, E-Bikes, mountain bikes, electric mountain bikes and premium road bikes. They can cater for pretty much anyone with mobility scooters, kids bikes, baby seats for adult bikes, electric scooters and even segways.
Rates start from €7 for two hours, and you can book directly online through their website.
4. Basque Country Cycling
📌 C. Jose Miguel Barandiaran, 24, 20013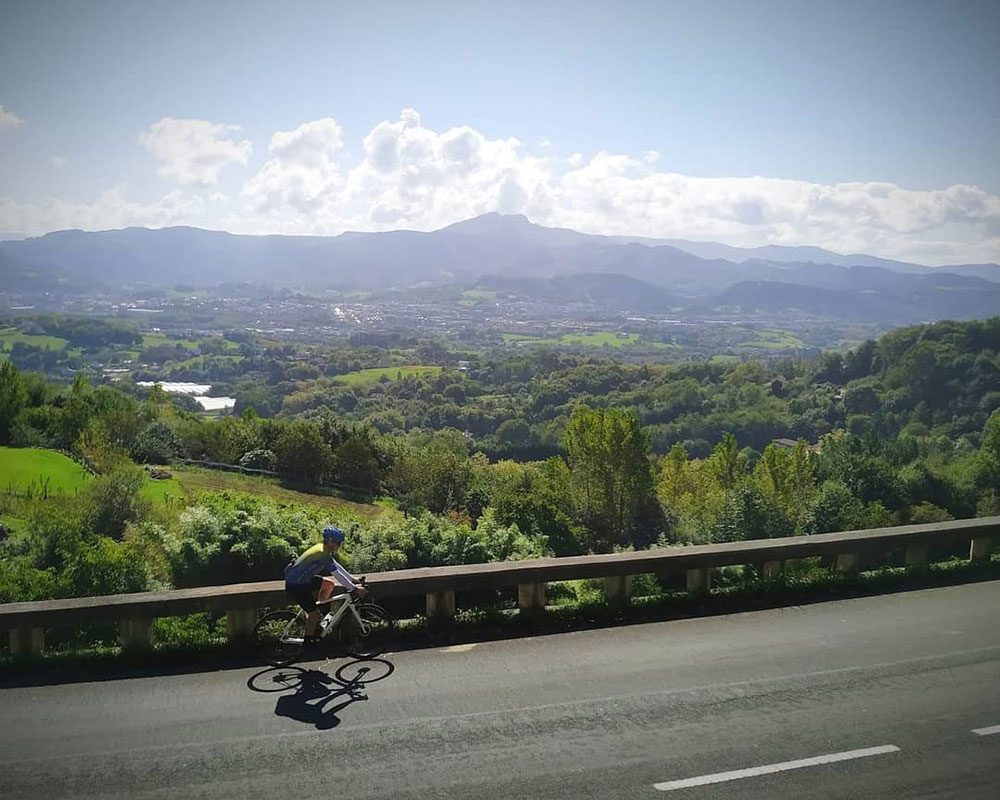 Basque Country Cycling has a shop in both Bilbao and San Sebastian. Their Donostia branch can be found in Sagües at the end of the Zurriola beach in Gros.
They primarily deal in cycling trips in the Basque country and are therefore tailored to more advanced cyclists. They offer a mixture of premium road, hybrid and electric bikes.
If you know exactly what you're after, then they are probably the best choice. You can reserve from the brand of bike, size, down to the pedals and type of brakes you want on your bike.
5. Basque Epic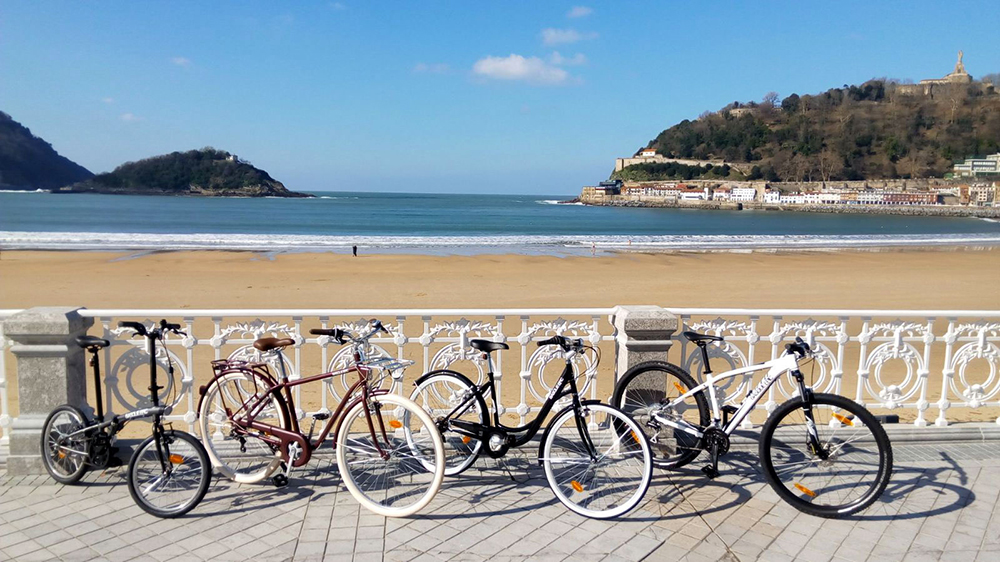 Basque Epic is a bike shop located on Calle San Martín in the centre of Donostia.
They provide high quality bike rental and cycling tours in the nearby area, with guides speaking English, French and Spanish.
They offer all types of bikes including urban bikes, kids bikes, hybrid, e-bikes, mountain bikes, road bikes and premium carbon race bikes. They are all rentable by the day, apart from the urban and kids bikes which you can rent from just 2 hours.