It's no hidden secret that accommodation in Donostia can get a little expensive. But perhaps less commonly known is that there are some amazing hostels in San Sebastian.
They are perfectly set up for people travelling solo, travellers who want to meet new people, or those that are just looking for more budget options in the city.
Below we've picked out our top recommended hostels. But for those who are perhaps looking for a little more luxury, check out our article on the best hotels in San Sebastian (which caters for all budgets).
The best hostels in San Sebastian
All the hostels in this list are top rated for location, cleanliness, facilities, and friendliness.
Although it's not a big factor, if you're unfamiliar with the city, check out our guide on where to stay.
1. A Room in the City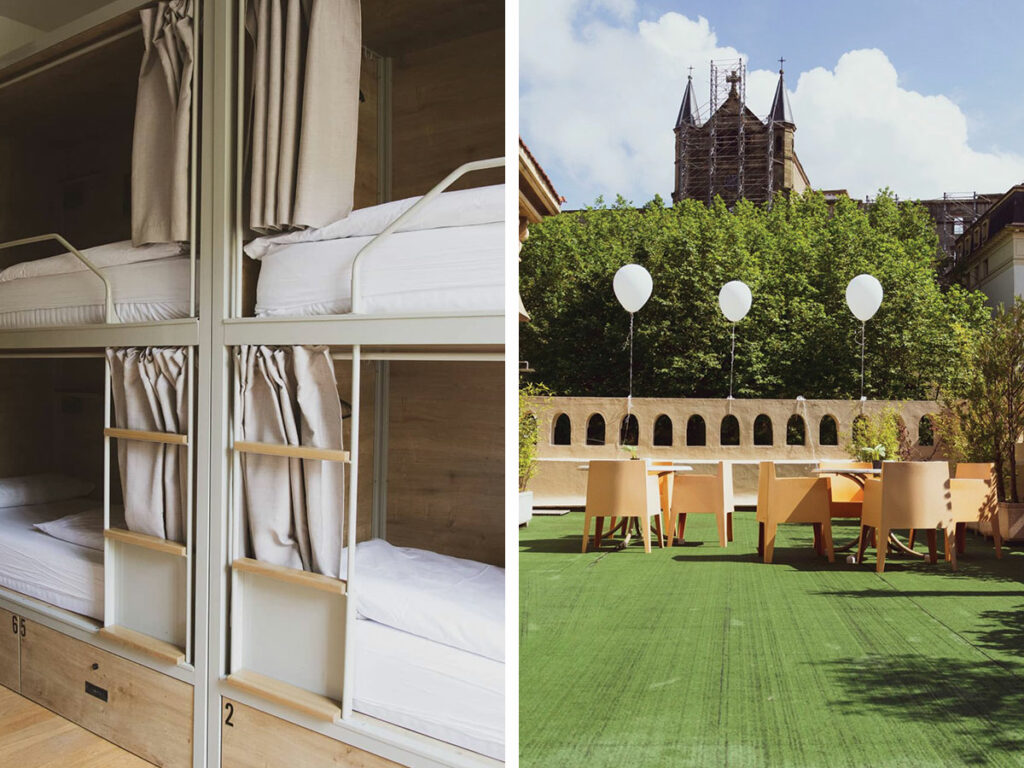 ⭐️ Rating: 8.3/10 | 📍 Location: Centro | 🏨 View on: Booking.com
We start with a hostel at the heart of the city. A Room in the City Hostel is located close to the Buen Pastor Cathedral and La Concha beach and pretty much within walking distance of most things.
The hostel offers both private and shared rooms, but perhaps the best thing about this hostel is the shared spaces.
There's a social space (or bar), which is open-air, but covered if it rains. It's called Convent Garden and is one of my favourite bars in the whole of San Sebastian. Up top it gets even better. The hostel also has a rooftop terrace which can be used by guests!
2. Surfing Etxea Hostel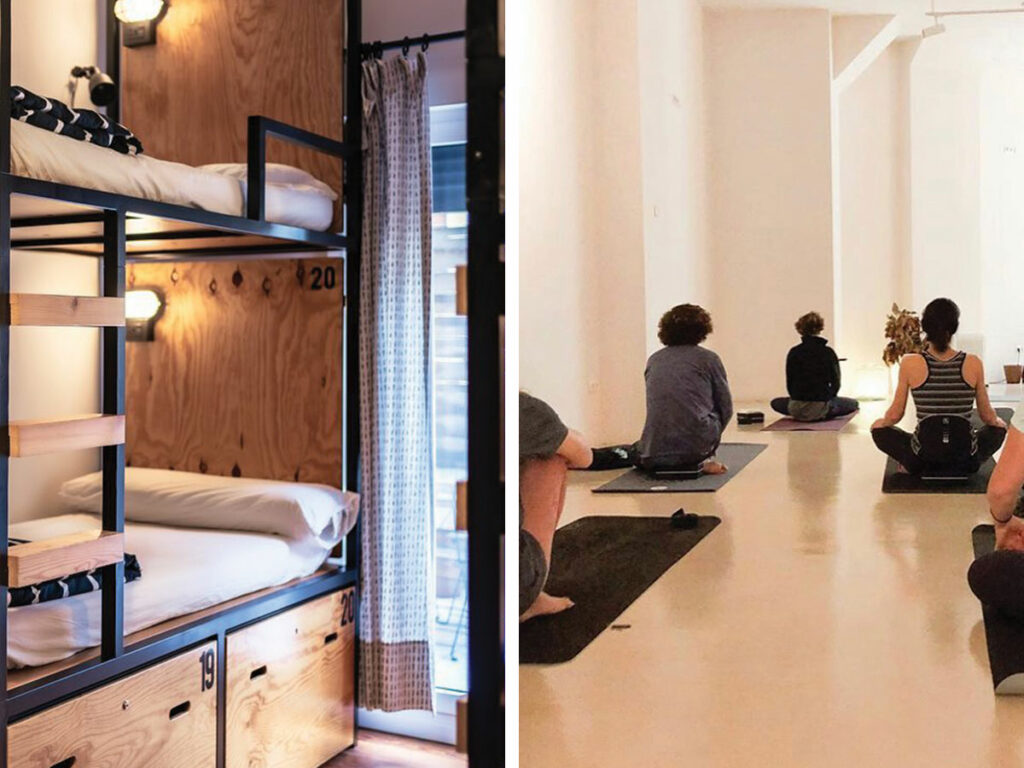 ⭐️ Rating: 8.9/10 | 📍 Location: Gros | 🏨 View on: Booking.com
Housed in a classic building dating back to 1920 in the Gros neighbourhood is Surfing Etxea Hostel.
Its location means it's just a few minutes from the Zurriola beach, ideal for those who are looking to surf in San Sebastian. Even if you're not a surfer, don't worry! The hostel will even arrange surf lessons for you.
Equipped to make your stay as comfortable as possible, from two person private rooms, up to eight bed shared dorms, Surfing Etxea has a relaxed and friendly vibe.
3. Smart Hostel Colo Colo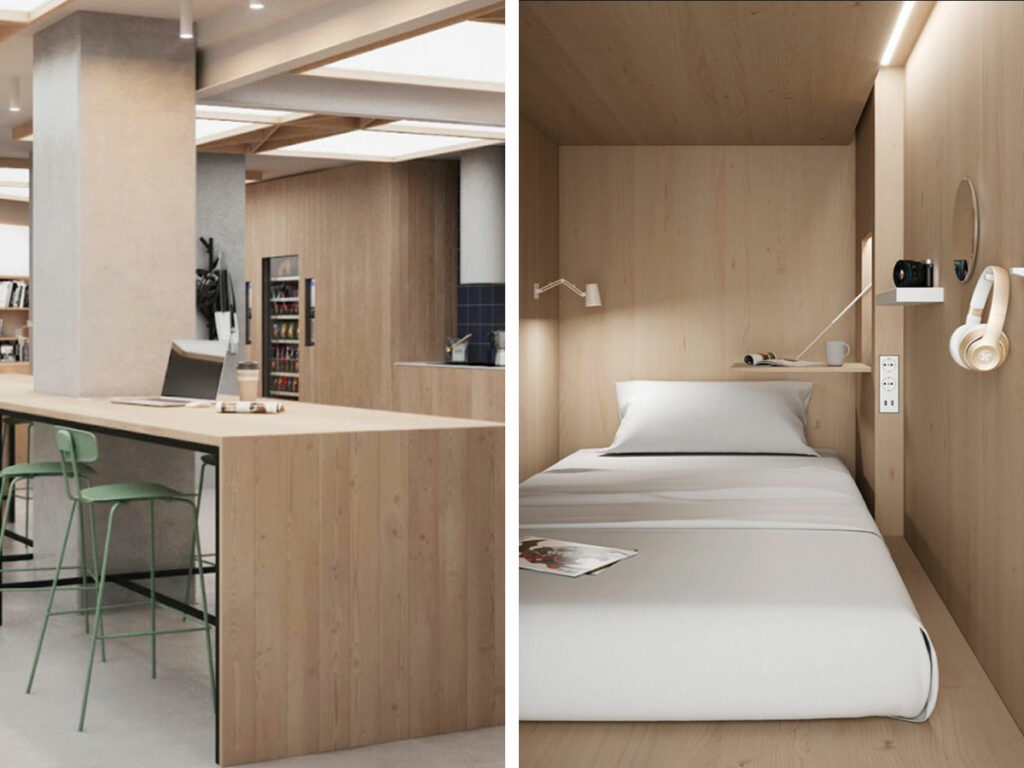 ⭐️ Rating: 8.9/10 | 📍 Location: Centro | 🏨 View on: Booking.com
Smart Hostel Colo Colo is the new kid on the block, having opened its doors in late 2022.
The hostel offers a new concept of accommodation in Donostia, with a unique sleeping solution called las casitas (small houses).
Whilst the self-contained beds may appear a little like cages from the outside, they are anything but! They provide a more private, relaxed space than traditional dorms, where you can chill out after a busy day in the city. They are even equipped with tech and amenities to help you unwind!
The hostel is ideal for individual travellers or groups, and is situated in the centre of the city, close to the River Urumea.
4. Koba Hostel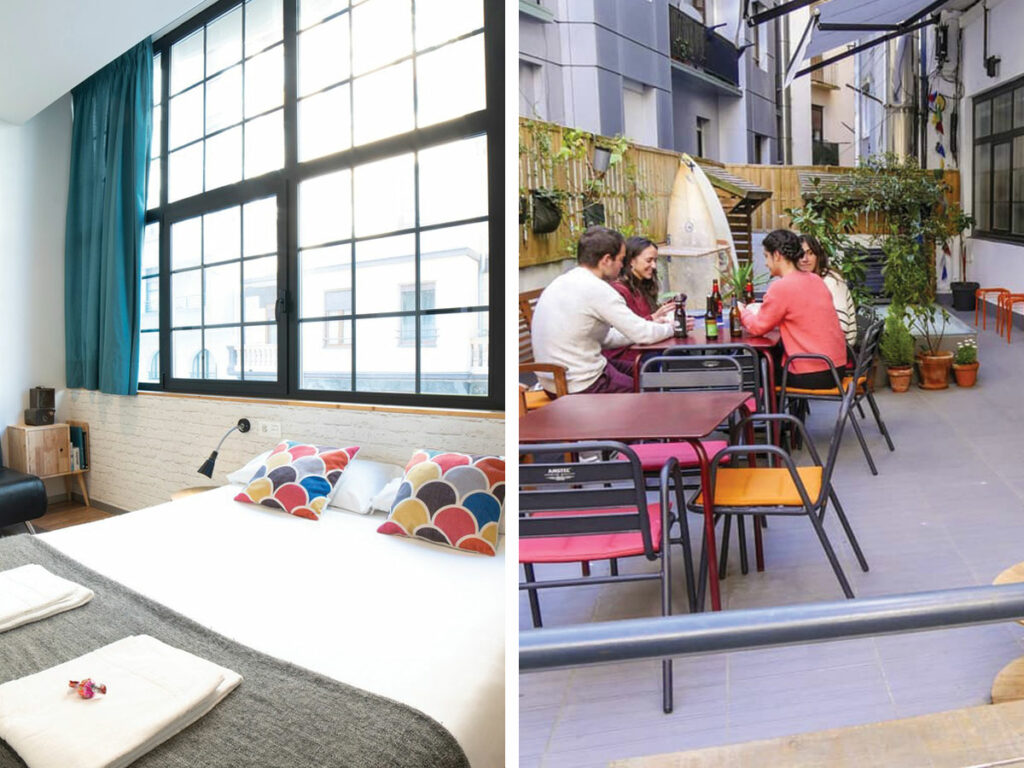 ⭐️ Rating: 8.9/10 | 📍 Location: Gros | 🏨 View on: Booking.com
The Koba Hostel is located in the south side of Gros, close to all the action and the train and bus station.
From family rooms to private rooms and shared rooms, there's a comfortable stay on offer for all types of travellers.
The hostel is also equipped with everything you could need. From the kitchen, dining room, fridge, parking and lockers, the hostel even provides surfboard storage!
Although one of our favourite things about the hostel are the outside terrace and communal areas which are perfect for kicking back after a busy day.
5. Pensión Aia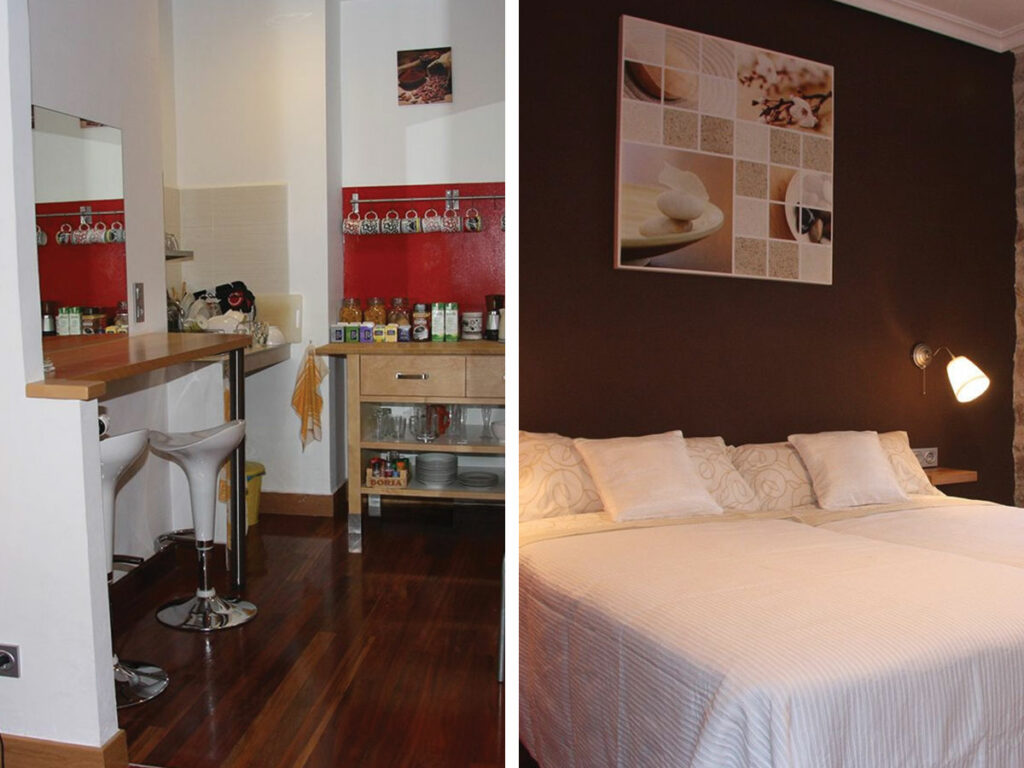 ⭐️ Rating: 9.2/10 | 📍 Location: Gros | 🏨 View on: Booking.com
Not so far from Surfing Etxea is Pensión Aia. Just a couple of streets over, it shares the same privileged location, just a couple of minutes from the Zurriola beach and Kursaal conference centre.
The pensión offers interior and exterior private rooms, some with private bathrooms and others with shared ones.
For those who have perhaps been travelling a while and don't fancy eating out (although we'd recommend you do!) there's a shared kitchen on site too.
6. Pensión Bretxa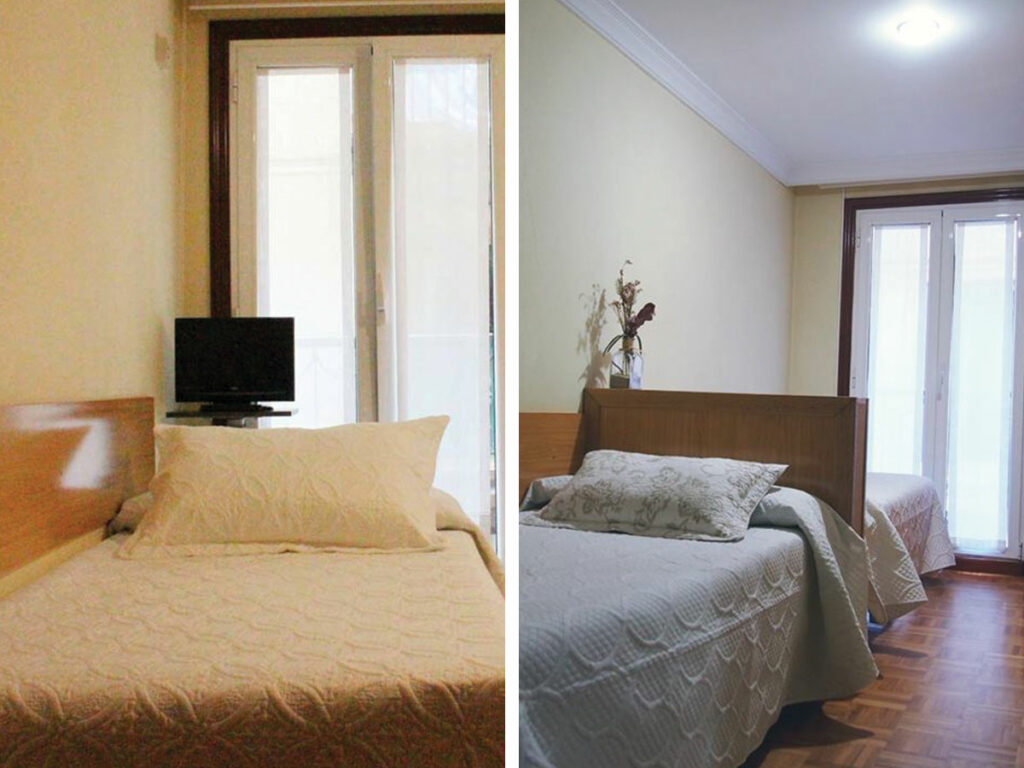 ⭐️ Rating: 9.5/10 | 📍 Location: Old Town | 🏨 View on: pensionbretxa.com
Pensión Bretxa has been a permanent fixture in the Old Town of Donosita since 2000, when it first opened its doors.
Set in the area with all the bars and restaurants, it's perfect for those looking for a little bit of nightlife in San Sebastian. Perfect for foodies too, you have some of the best pintxo bars in the city on your doorstep.
With rooms catering for anything from individual stays, couples, up to families, there's an option for all types of travellers.