Gros is famous for being the centre of the surfing scene in San Sebastian. But it has also become a hub for some of the best restaurants in the city.
Whilst you can try some of the best of Basque gastronomy in the Old Town and centre of San Sebastian, Gros brings a completely different vibe.
Much like the influx of people who come here from all over the world to surf. Gros is home to a plethora of restaurants serving up a mix of incredible international food!
🥘 Discover the best food San Sebastian has to offer on a Guided Food Tour
What we think are the best restaurants in Gros
All of the restaurants below are located in the heart of the Gros district.
Outside of the options below, we recommend heading to Calle Peña y Goñi or Calle Zabaleta for a wide range of options. But you can't go wrong with any of the below!
1. Gatxupa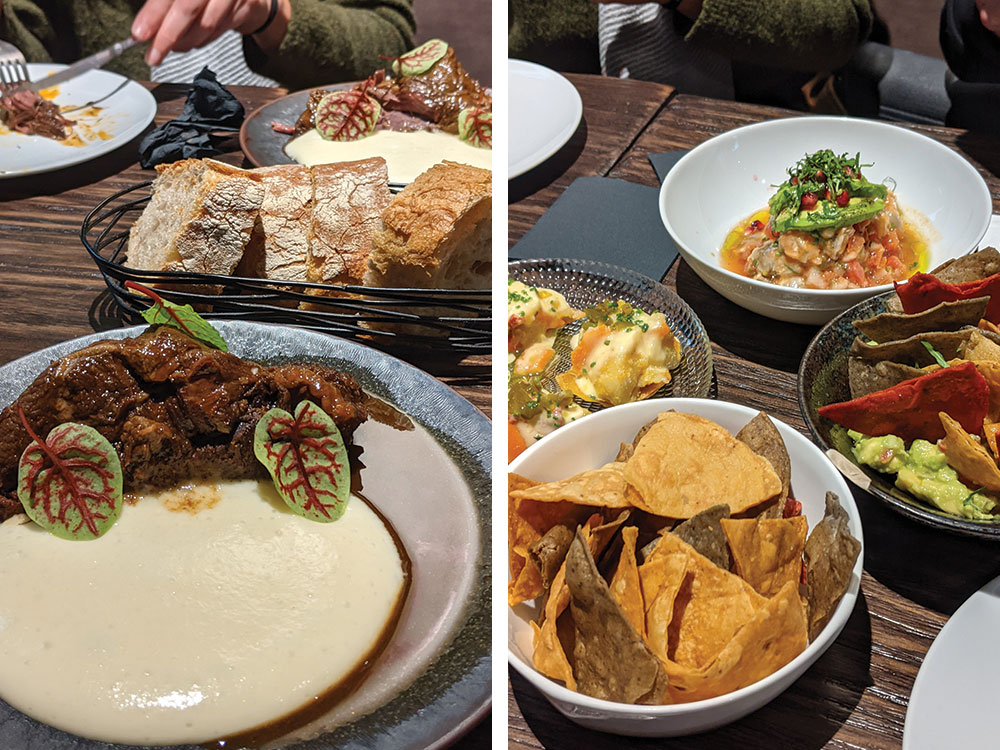 Gatxupa is a Gros's local Mexican bar and restaurant. It's a really modern space with an open kitchen and food preparation area in the centre and all the tables distributed around it.
It creates a really unique atmosphere with a constant smell of amazing food!
The menu has a traditional mexican look with totopos, tacos and ribs, but the dishes have a Basque twist. No better example than the tostada de txangurro a la donostiarra (spider crab toast).
It's worth sticking around after your food to try one of their cocktails!
2. Le Comidare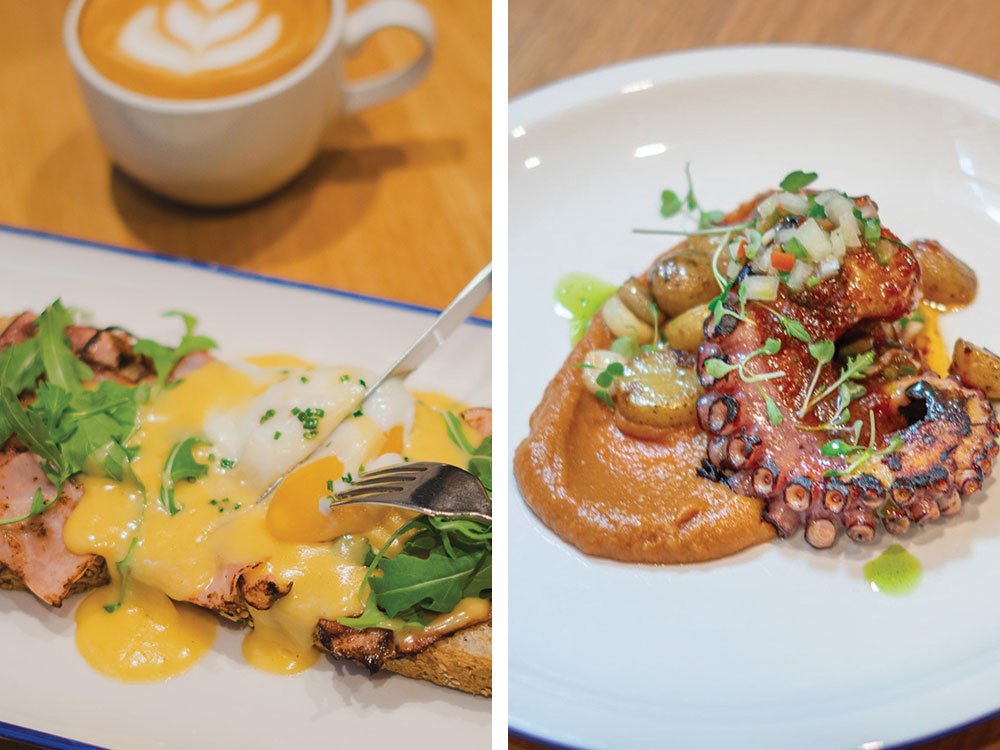 Situated on Calle Peña y Goñi (which is one of the liveliest streets in Gross, lined with bars and restaurants, all with large terrace areas) is another one of our favourite restaurants, Le Comidare.
An international menu, made from quality local produce, they serve up a mixture of south american options, traditional spanish dishes, italian food, american classics and asian infused plates.
A few of my favourites are; the pibil croquettes, the hoisin duck and the deluxe burger is one of the best burgers in San Sebastian.
It's a great place whether you want to go for a quick lunch or a meal in the evening.
3. Casa 887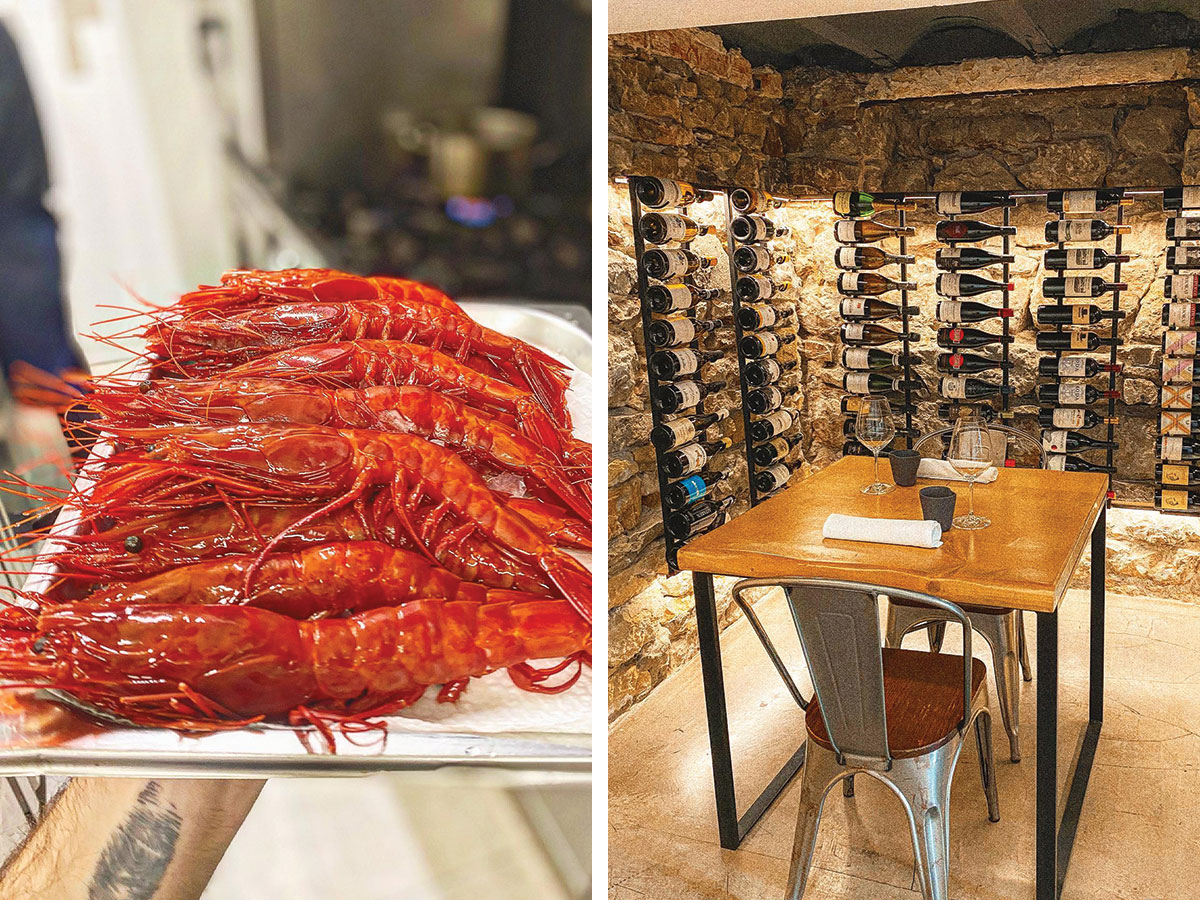 Casa 887 has long been one of the best restaurants in the city, recognised by its inclusion in the Michelin Guide in 2022.
The head chef brings the culture, rhythm and passion of his home country Brazil to his food. The result is a delicious menu from authentic recipes using locally resourced ingredients and traditional processes.
The menu fuses Eastern culture with traditional Basque ingredients. Whether it's the sushi, Japanese charcoal grill or Iberian ribs, you're sure to love leave with an experience like no other.
4. Mapa Verde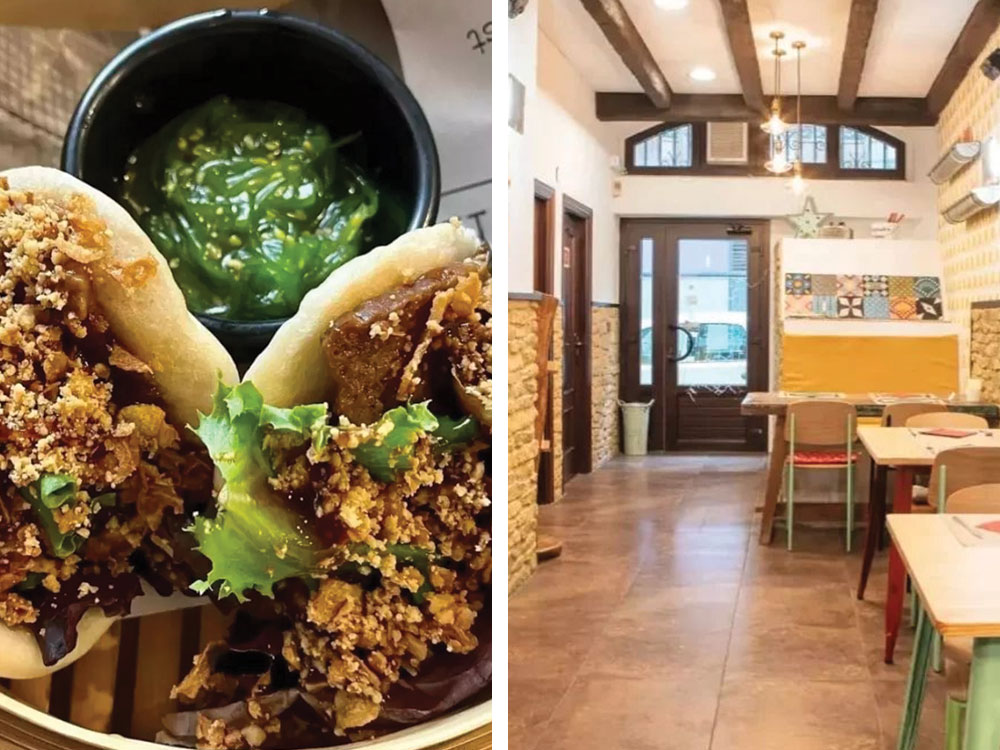 Mapa Verde is one of only a couple of restaurants in the city that serve up a full vegan menu.
It's a small restaurant in the heart of the Gros, with a philosophy of healthy, balanced and environmentally conscious food which is 100% free of cruelty to animals.
The menu features a number of sharing platters, from yac nachos with guacamole to chickpea pancakes with broccoli and hummus. But there's also an Eastern twist with Bao buns, Thai soup and their Buddah bowls.
However, it's worth sticking around for dessert!
The owners of the first vegan restaurant in San Sebastian (unfortunately now closed) handed down their famous tiramisu recipe to Mapa Verde. It was too good not to be available to the people of San Sebastian!
5. Tedone Jatetxea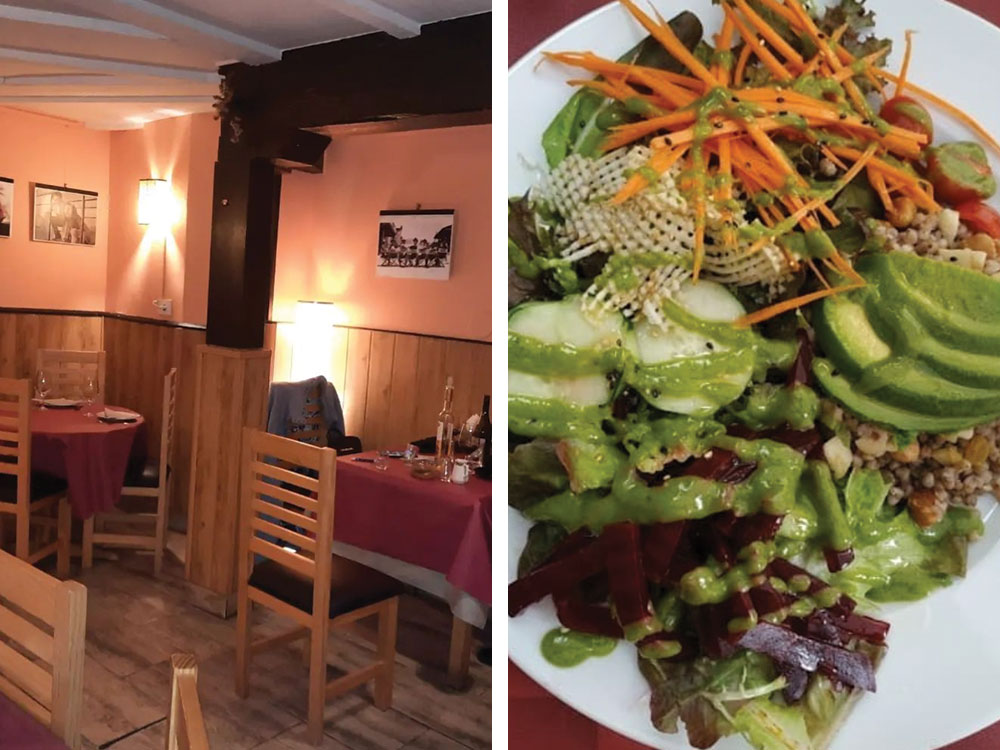 Tedone is located on the fringe of Gros and Egia. It's a small cosy restaurant accompanied by a small terrace area where you can enjoy a meal outdoors.
The restaurant is committed to delicious ecological, organic and whole grain food. They serve up a seasonal menu that changes with the fresh produce available in the city.
The result is stunning healthy, nutritious food that is good for you. It's also one of the best restaurant options for vegetarians and vegans in San Sebastian.
6. Apu Mar
Apu Mar is owned by the same group that owns Alabama Cafe (one of best spots for breakfast in San Sebastian) which is also in Gros.
It's a Peruvian restaurant that brings authentic flavours, colours and Peruvian character to the food! "Apumar" actually means "God of the sea", which gives you an insight into the restaurant's specialties.
And you can expect the same principles as Alabama Cafe, with delicious food made from fresh, locally sourced ingredients!
7. Gronx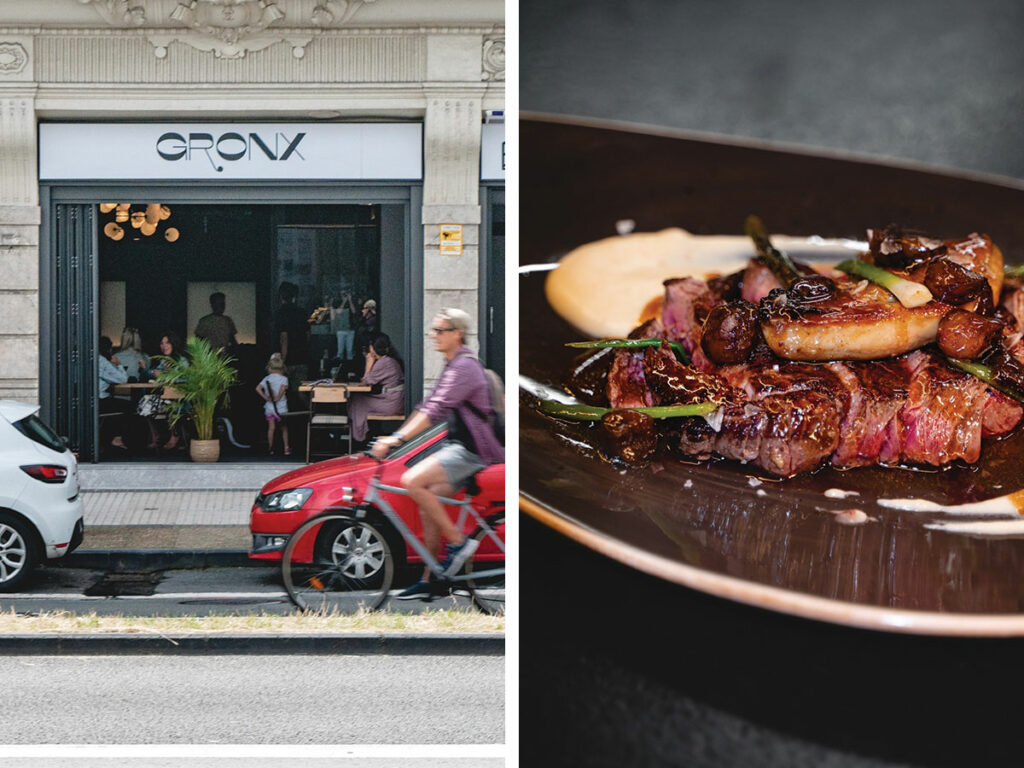 The newest restaurant on our list, Gronx opened its doors to Gros in 2022, right opposite the Kursaal.
Despite being round for a short time, it has quickly established itself as one of the top places to eat in the city. Whether that's their delicious breakfast menu, the raciones (sharing plates) for lunch, or their vegetarian and evening menu.
The dishes are based on a traditional Basque menu with an eco design and innovative techniques in the kitchen.
It offers great food, in a great location. What more do you want?