Bilbao's historical centre for commerce, the Casco Viejo, is also one of the best areas to try some of the best food on offer in the city.
But with lots of different restaurants to choose from, it can be a little overwhelming.
So we've pulled together a list of our recommendations. From traditional Basque cuisine, to modern burger bars, food markets and Michelin Stars. There's plenty to taste in Bilbao's most historic quarter.
What we think are the best restaurants in the Casco Viejo in Bilbao
All of the restaurants below are located in the heart of the Casco Viejo in Bilbao.
Outside of the options below, we recommend heading to Plaza Nueva or La Ribera Market for a wide range of options. But you can't go wrong with any of the below!
1. Tipula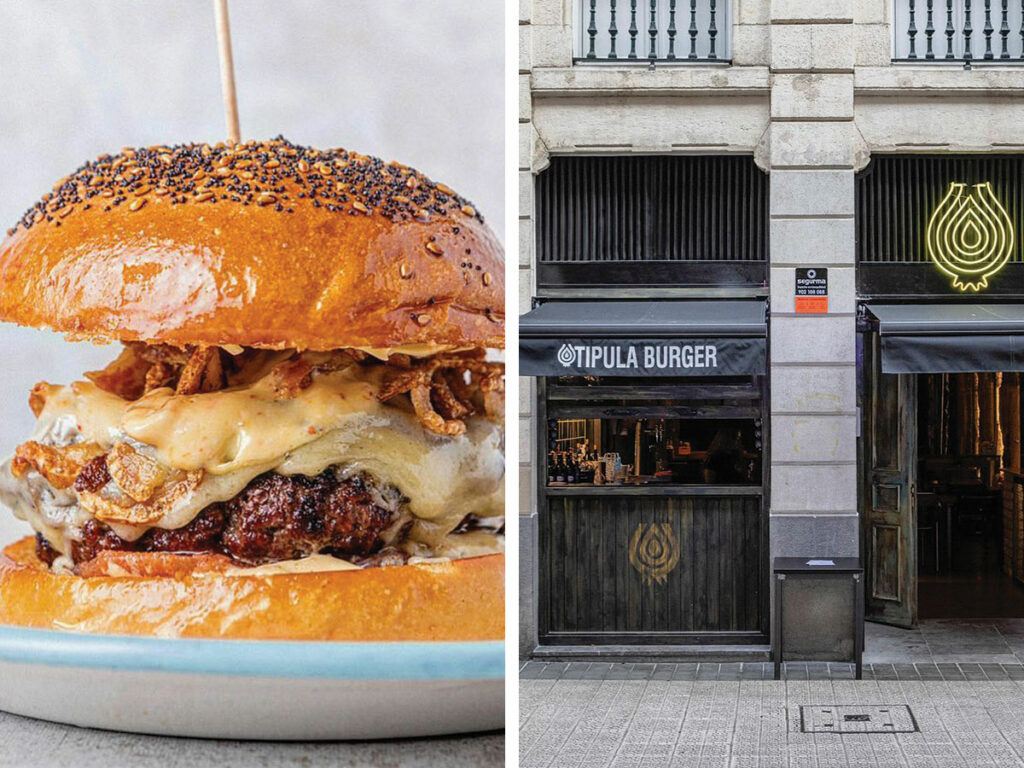 We start with one of our favourite burger spots in Bilbao, Tipula!
Inspired after living for a numbers of years in Los Angeles, the founders of Tipula opened up two burger bars, in both the Casco Viejo and Abando areas of Bilbao.
The American influence certainly explains the alternative downtown LA interior, which is fairly unique to Bilbao!
On the menu are over 15 different burgers with influences from South America to Asia. They are without doubt some of the best the city has to offer!
2. Restaurante Victor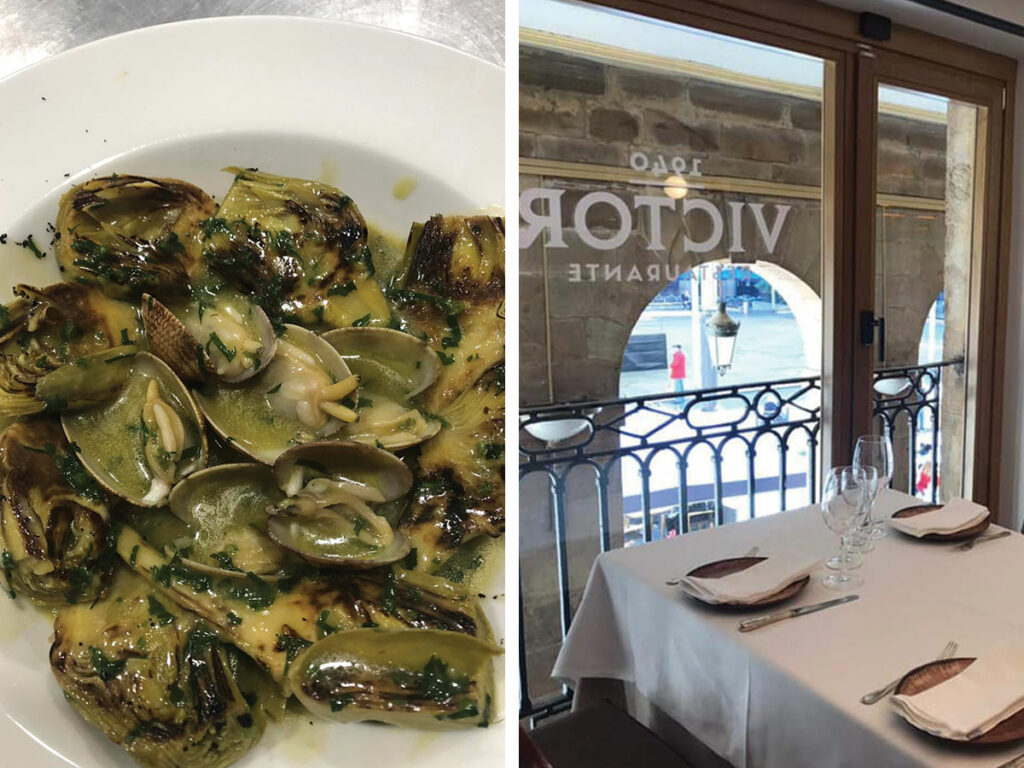 Situated in Plaza Nueva in the heart of the Casco Viejo, Restaurante Victor has been one of the best restaurants in the area since it opened in 1940.
The menu has plenty of typical Basque dishes, using local ingredients such as seasonal vegetables, meats and fish.
But it's their cod that Restaurante Victor is famous for. They offer a number of different styles, but their "Victor style" cod, a pil-pil base with a touch of tomato, is to die for!
3. Ola Martín Berasategui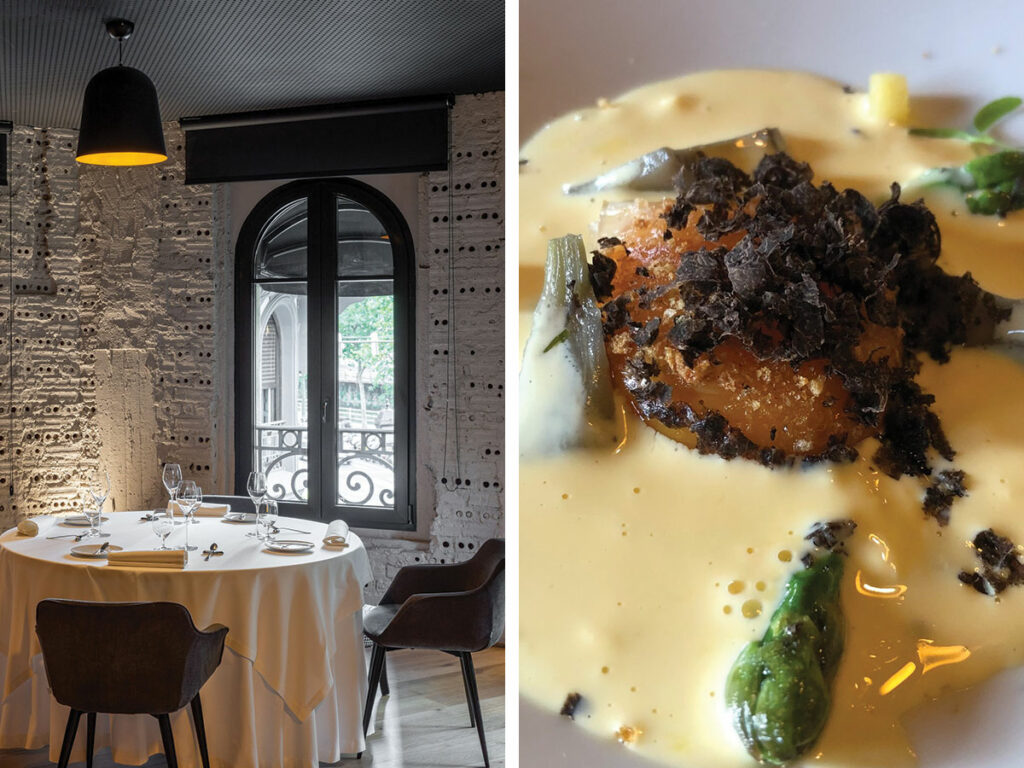 Opened in 2019 by Martín Berasategui, the Ola Restaurant not only added another Michelin Star to the famous chef's collection (who now has no less than 12 Michelin Stars to his name), but it also added another Michelin star restaurant to Bilbao!
Located in the Hotel Tayko in the Casco Viejo, here Martín and head chef Raúl Cabrera, serve up a menu ideal for lovers of haute cuisine.
Michelin star quality does come at a cost though. Tasting menus start from €150 per head. If you fancy something extra special, it is worth it!
4. Gose Burger
Another burger restaurant whose home is in Casco Viejo, Gose Burger has become famous throughout the city for their "smash burgers".
Whilst cooking, the burgers are flattened (or smashed), which gives the thin meat a crispy outer crust whilst remaining juicy on the inside.
The technique brings something a little different to Bilbao's burger scene and offers a unique flavour that's 100% worth trying.
5. Kasko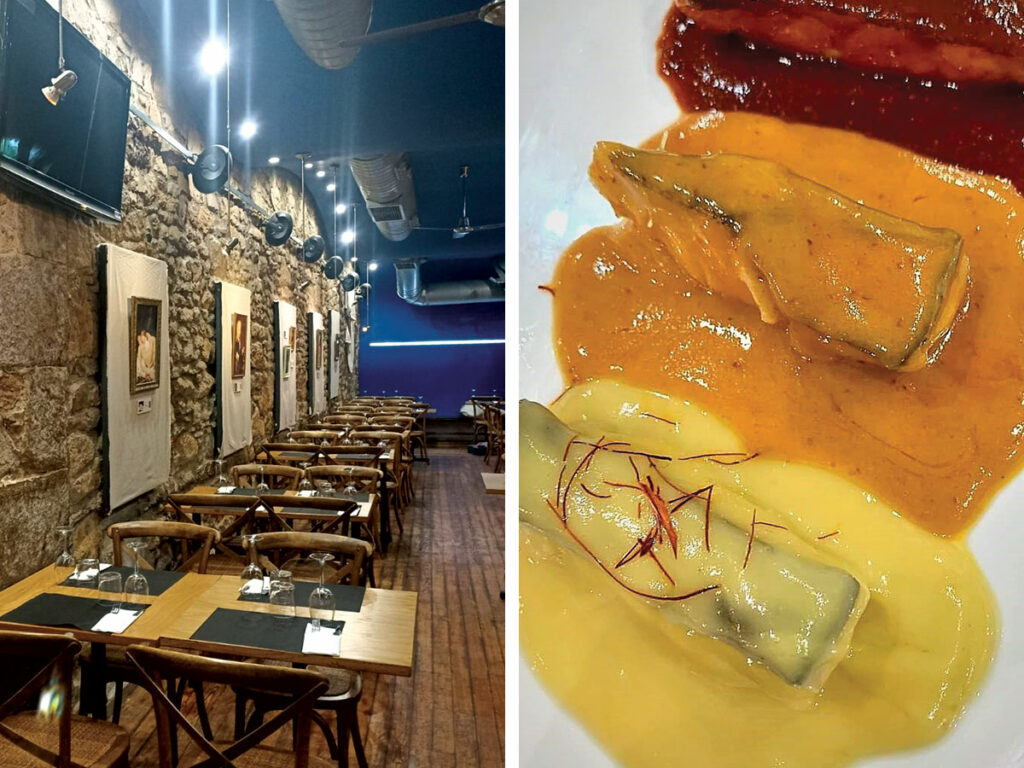 Restaurante Kasko is a unique spot that fuses traditional Basque food with notes of art in the heart of Bilbao.
They offer Basque dishes with a creative twist, made of high quality local ingredients. It's also one of the best places for vegetarian options in Bilbao. And with reasonable prices, it's a great option any time of day. 
Best of all? Every evening, you can dine with live music from their pianist in the background, and each Sunday evening they host live jazz.
6. La Ribera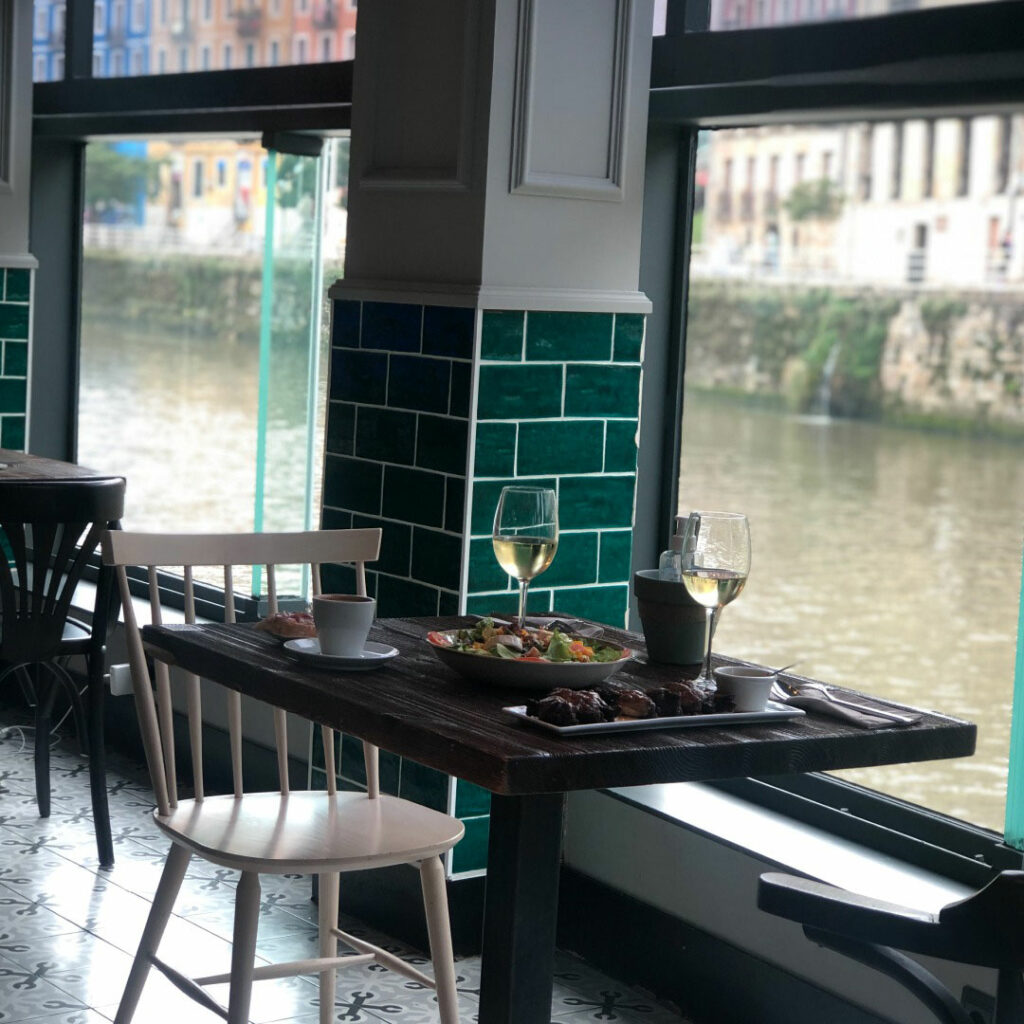 The Mercado de la Ribera, or "Ribera Market" is not only the largest covered market in Europe, but it also entered the Guinness Book of Records recognised as the most comprehensive food market in the world!
And located in one of the old old fishmongers spaces on the ground floor is the La Ribera Restaurant.
It's a space that caters for any time of day. It has a restaurant come dining area, a bar alongside a space for relaxing and catching up on your favourite book with a coffee. It's a place you can visit for brunch, or in the evenings for live jazz music.
The restaurant serves excellent traditional Basque dishes from Thursday – Sunday, opening for lunch and dinner (just lunch on Sunday).
7. Los Fueros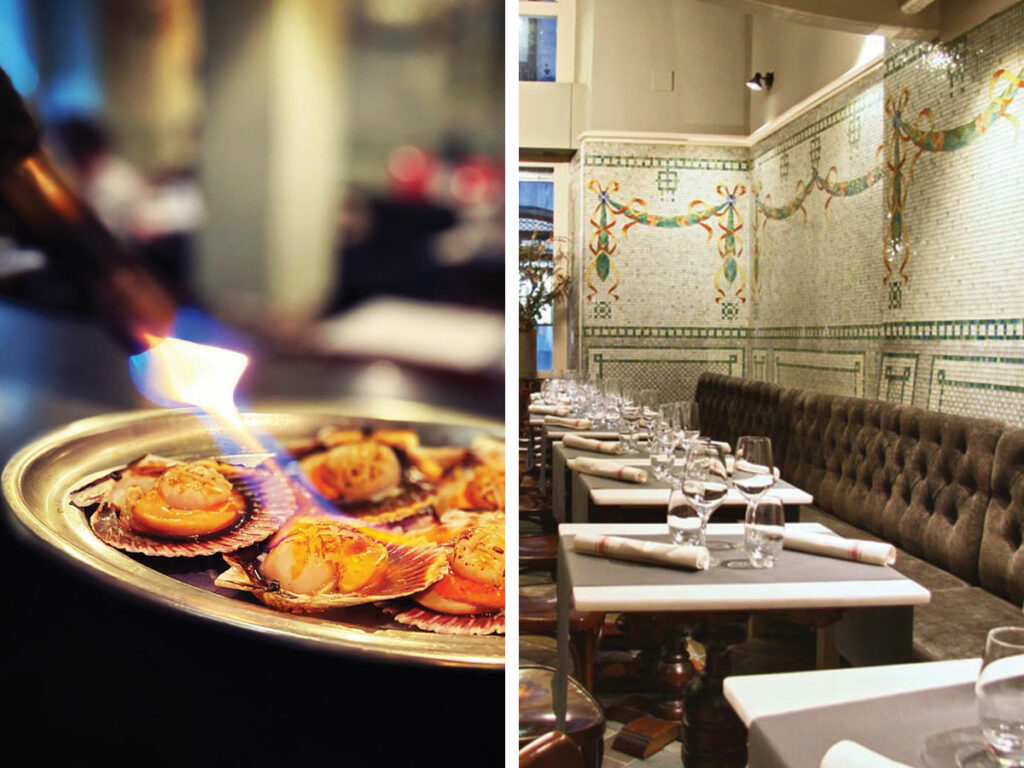 Los Fueros is one of Bilbao's classics, having opened way back in 1878, originally under the name Bar Colón.
Today, it's considered one of the best places to eat in the Old Quarter and city in general. Using nothing but the highest quality ingredients, they serve up delicious local dishes.
If you're up for trying some of Bilbao's most loved food, opt for their "Menú Bilbao de Toda la Vida" or "Menú Jaia " which take you on a tribute tour of some of the best gastronomic traditions of Bilbao.