In a city famous for its food, it's only natural that there are a number of places that serve up amazing burgers in Bilbao. And if you're a burger lover, we don't think you'll leave disappointed!
The typical burger bars in Bilbao tend to follow the same principles that makes the Basque Country famous for its food. That is, to use fresh, local, quality produce.
The result is some incredible txuleta (steak) burgers! And the burger game in Bilbao is pretty serious, with burger bars having competed (and won) numerous national awards.
Below, we run through some of our favourite places to pick up a burger in the city.
What we think are the best burger spots in Bilbao
Below are the places where we think you can get the best burgers in Bilbao! They are all located in the centre of the city.
1. Tipula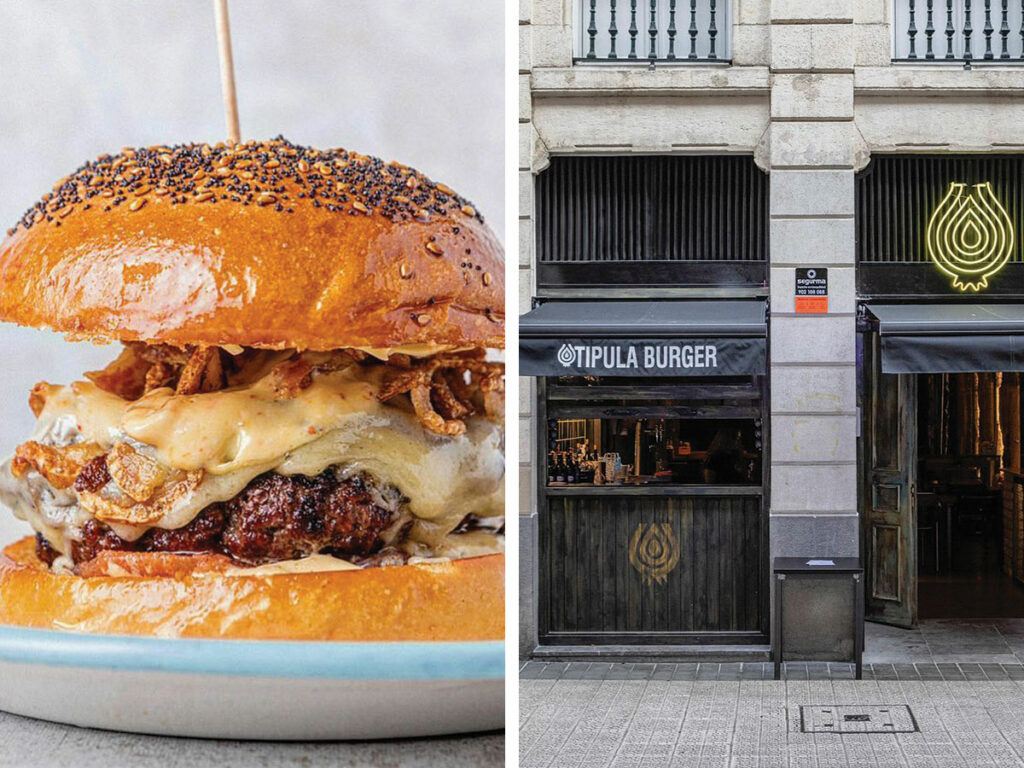 Tipula is without doubt one of the best burger spots in Bilbao. There are actually two locations, one in the Casco Viejo and another in Abando.
Tipula's founders were inspired to open the burger bar after a number of years living in Los Angeles. It certainly explains the different downtown LA interior, which is fairly unique to Bilbao!
On the menu are over 15 different burgers with influences from South America to Asia.
2. La Brasa Canalla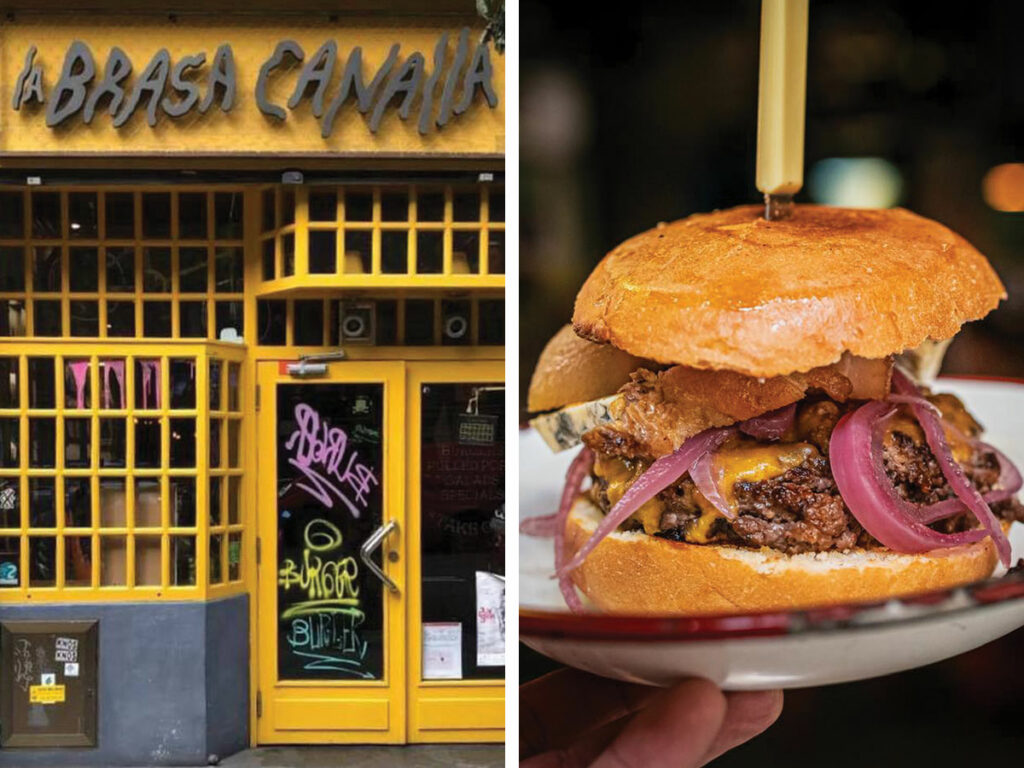 La Brasa Canalla serves up some of the best burgers in town from their restaurant close to Moyúa Plaza.
On the menu are over 10 different types of burgers. They also cater for all types of diets, including vegetarian options and gluten free options.
Beautifully cooked on an open charcoal grill, their burgers have not just been recognised as some of the best in Bilbao, but the whole of Spain!
3. Hambueysería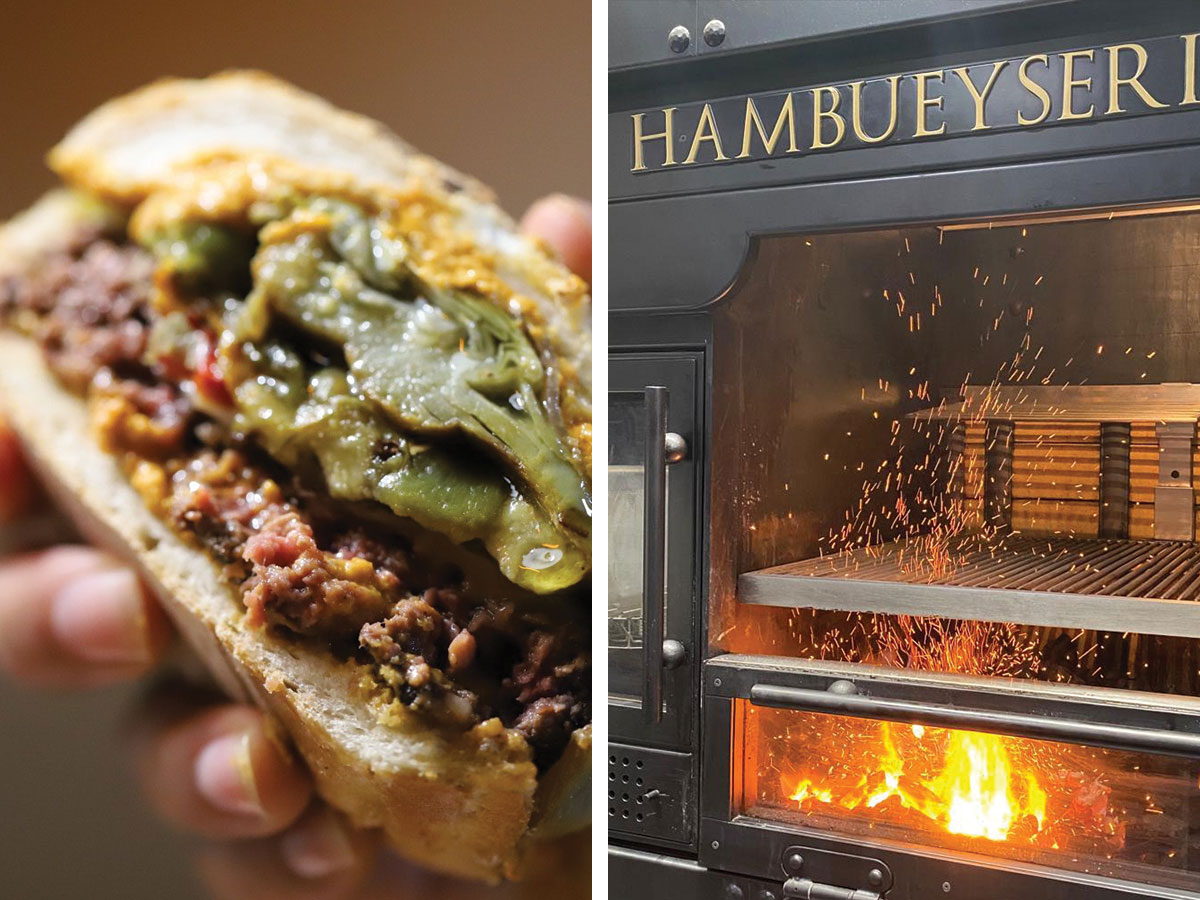 As their name suggests, Hambueysería serves up some of the highest quality ox meat burgers.
They use nothing but the best quality 100% authentic beef, which has been recognised by the Repsol guide and a place amongst the World´s 101 Best Steak Restaurants.
You really have to try one of their 10 burgers on offer to understand just how good the they taste!
4. Itxas Bide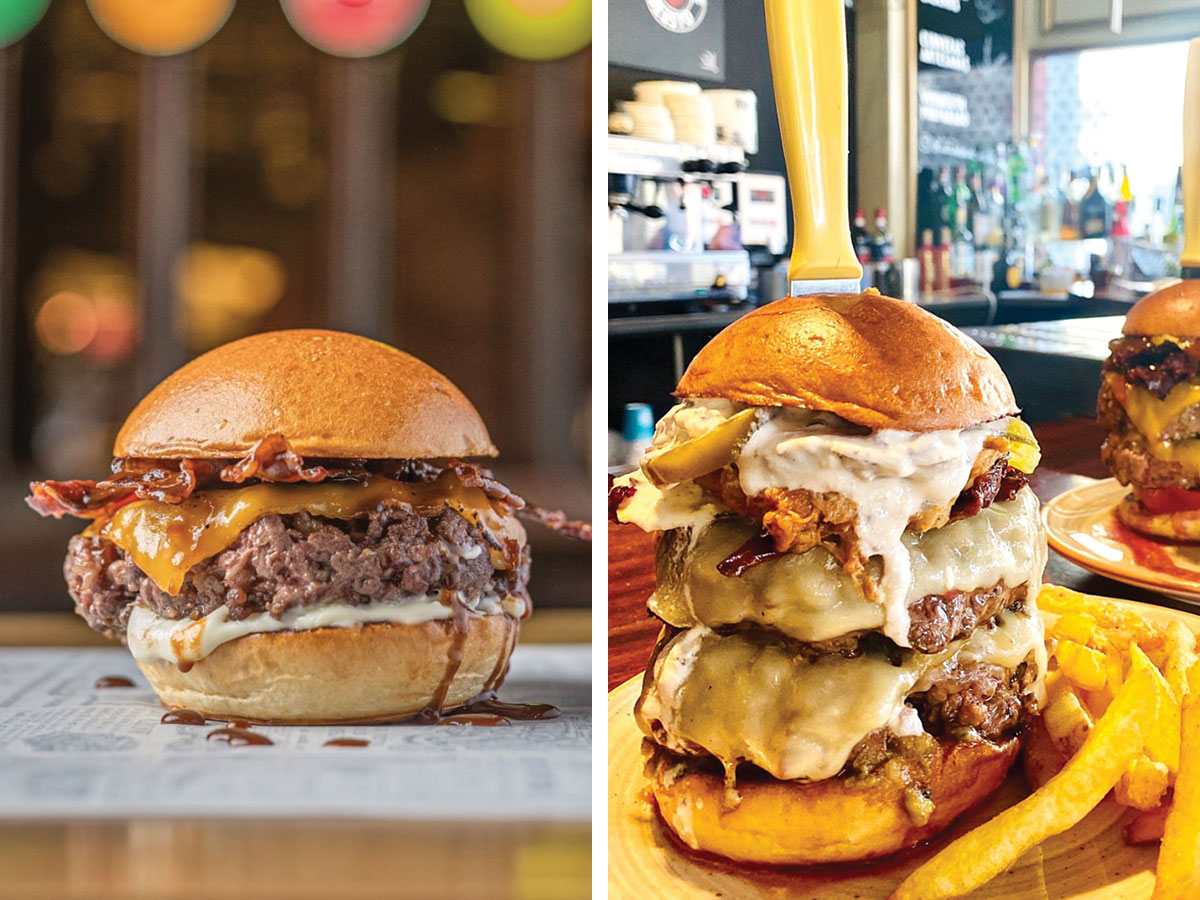 Set in the north of the city, in the Duesto barrio (area) of Bilbao close to Buho Rojo (see #6), you'll find Itxas Bide.
Nothing but the best quality meat is used in the burgers, which give them an authentic flavour with each bite. All the products are made in the restaurant, from the burger mix to the sauces used to accompany them.
If you don't eat meat, don't worry. There's both a vegan and vegetarian option available on the menu.
5. Bobby's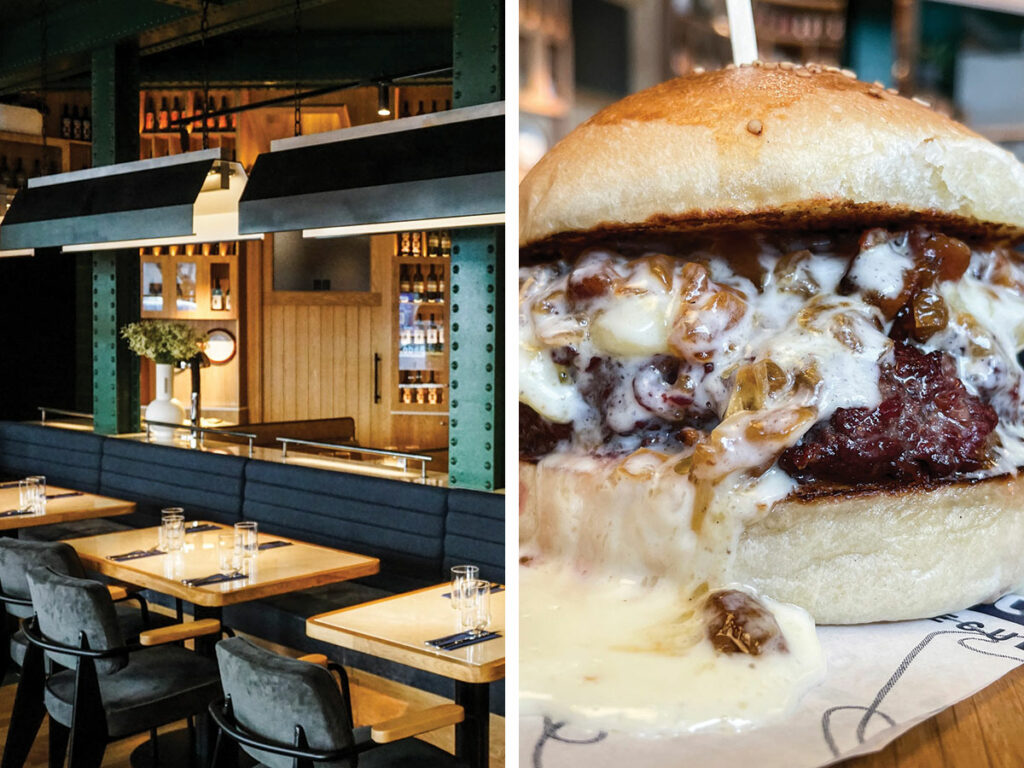 Bobby's in a gourmet barbeque restaurant that specialises in grilled meat. But they also have an extensive (delicious) burger menu!
There are no less than 10 burger options on the menu. From deluxe grilled chicken burgers to the old school bacon and cheese and chilli burgers.
Outside of the burgers, they have ample options on the menu. From raciones, wraps and sandwiches, salads and meat and grill dishes, Bobby's is the perfect option if not everyone in the group fancies a burger.
6. Búho Rojo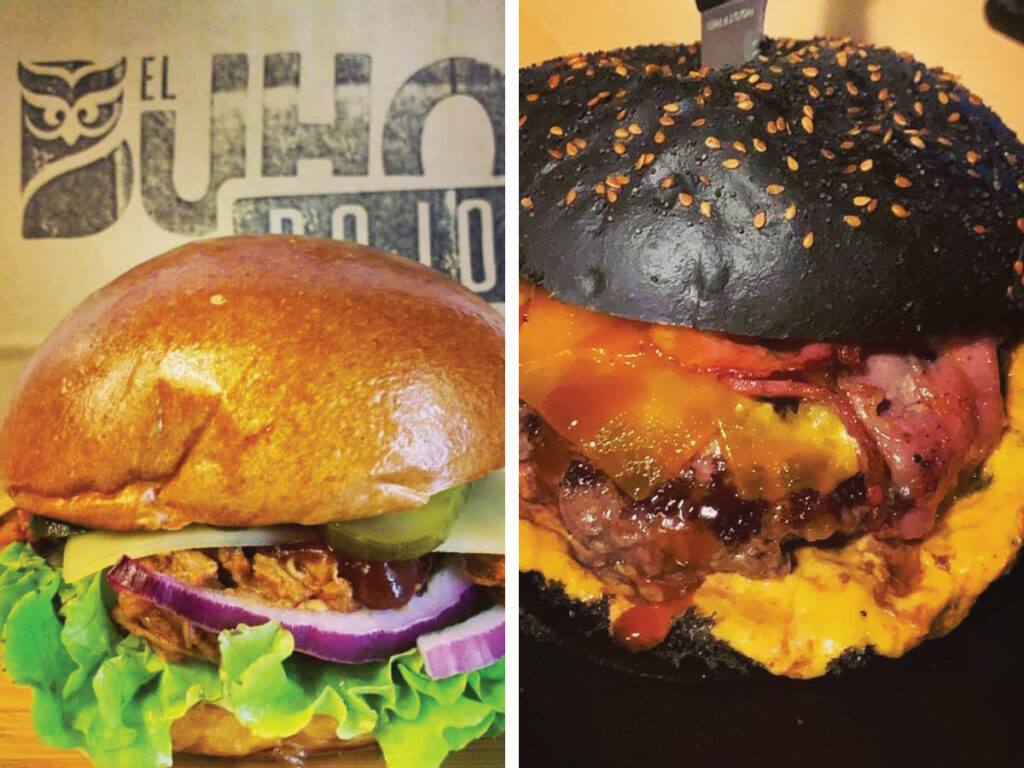 Situated in the Deusto area of Bilbao, Búho Rojo's burgers have reached far and wide outside of Bilbao.
This small burger restaurant has been featured in The top 50 by Joe Burger Challenge, the Repsol guide, and in 2022 they won the best gourmet burger in Spain!
Their Mediterrasian burger (which includes 200g ribeye meat with an asian influenced sauce) was their candidate which won them the prestigious award. But the restaurant serves up over 10 different options and also have a separate veggie menu with plenty more!
7. Gose Burger
Another burger bar located in the Casco Viejo, Gose Burger has become famous in Bilbao for their "smash burgers".
Whilst cooking, the burgers are flattened (or smashed), which gives the thin meat a crispy outer crust whilst remaining juicy on the inside.
The technique brings something a little different to Bilbao's burger scene and offers a unique flavour that's 100% worth trying.