The Basque Country and Bilbao is famous worldwide for its gastronomy, but you could argue that it isn't exactly famous for its breakfast.
The good thing is, over the last few years, as the brunch trend has swept other major cities in Europe, more locations are constantly popping up in the city where you can grab a decent brekkie.
Below we run through some of our favourite places where you can grab brunch in Bilbao.
What we think are the best places for brunch in Bilbao
All the places below are located in the centre of Bilbao. For most places you'll need to reserve in advance, so please check the restaurant's website before being left disappointed.
1. La Ribera Bilbao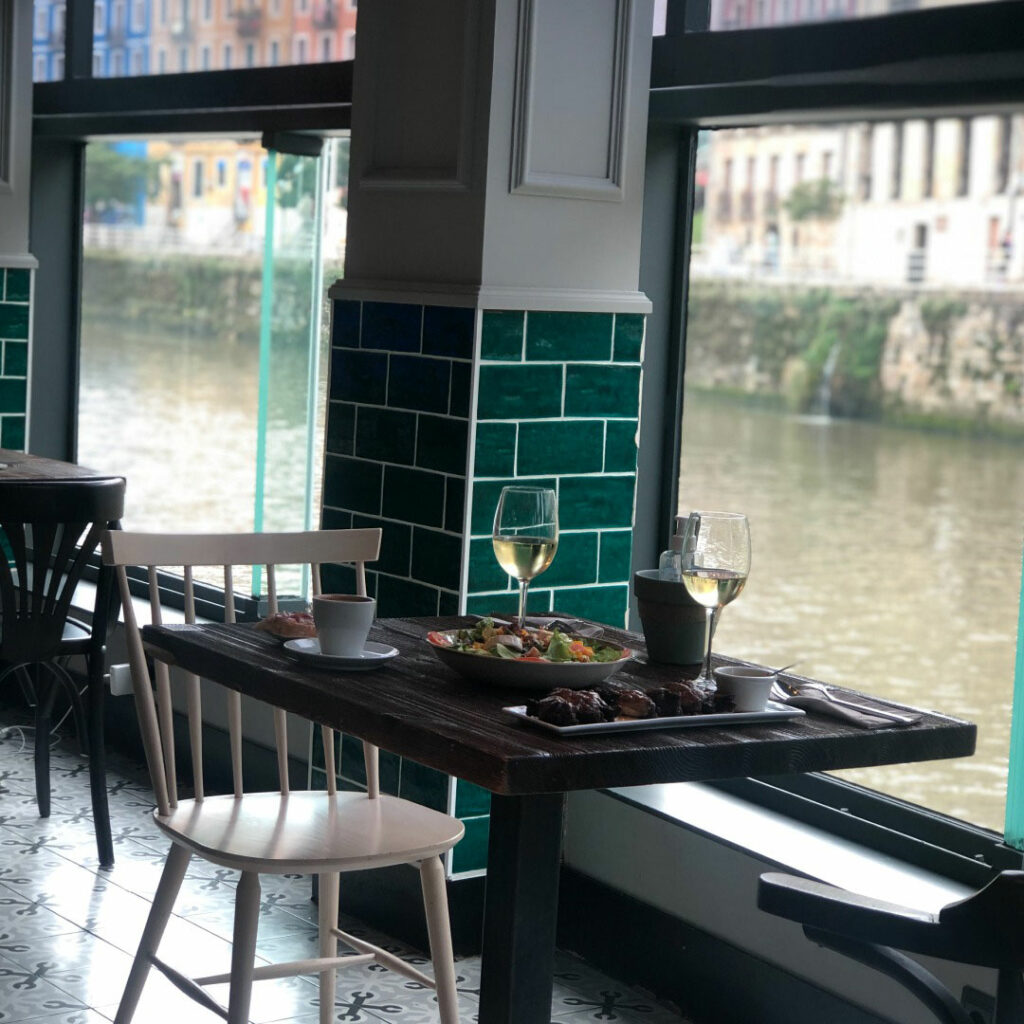 La Ribera Bilbao is located in one of the old fishmongers spaces on the ground floor of the La Ribera market.
It's a space that caters for any time of day. It has a restaurant come dining area, a bar alongside a space for relaxing and catching up on your favourite book with a coffee. But they also serve up a decent brunch!
The brunch menu starts from €18, and includes guacamole toast, scrambled egg, a yoghurt fruit bowl and more! There's also a vegetarian option menu available.
It's available Thursday – Sunday by reservation only. You can reserve a table here.
2. Sua San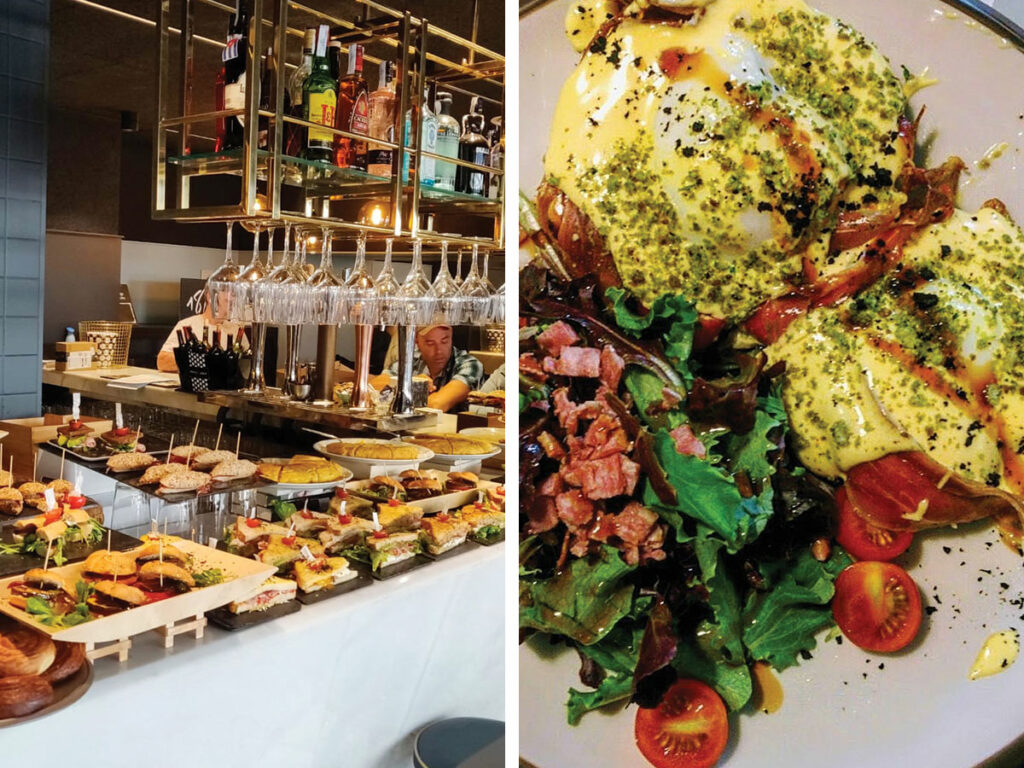 Sua San is situated just a stone's throw away from The Puppy at the Guggenheim museum. And everyday, they serve up one of the best brunches in the city from 10:30 – 13:00.
The brunch menu includes a savoury plate (includes eggs benedict with different options or bagels), something sweet (bizcocho, crepes or fruit bowl), juice and coffee.
All of that is available for just €16.50, and if you fancy doubling up on your eggs it's just €18.50. Served by reservation only, book here.
3. Café del Arenal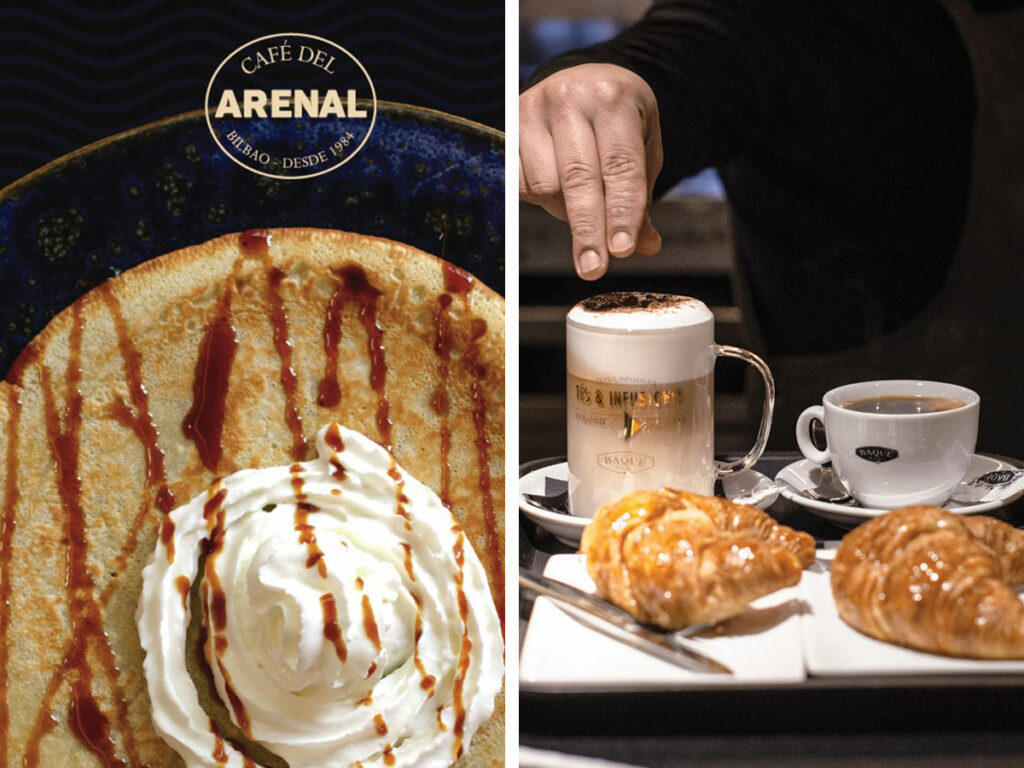 Café del Arenal has been a prominent café-restaurant in the Casco Viejo of Bilbao for nearly 40 years!
Each day they serve up breakfast from 7:30 – 12:30. Their "Brunch On Egin" consists of coffee, juice, pastry or pintxo, toasts and a choice of fried eggs with bacon or Irish scrambled eggs with jamon.
If that's a little too much for you, they also have plenty of smaller option breakfasts. Or you can choose one of the main brunch dishes individually.
If you have more of a sweet tooth, the café is famous in the city for some of the best churros!
4. Cinnamon Coffelab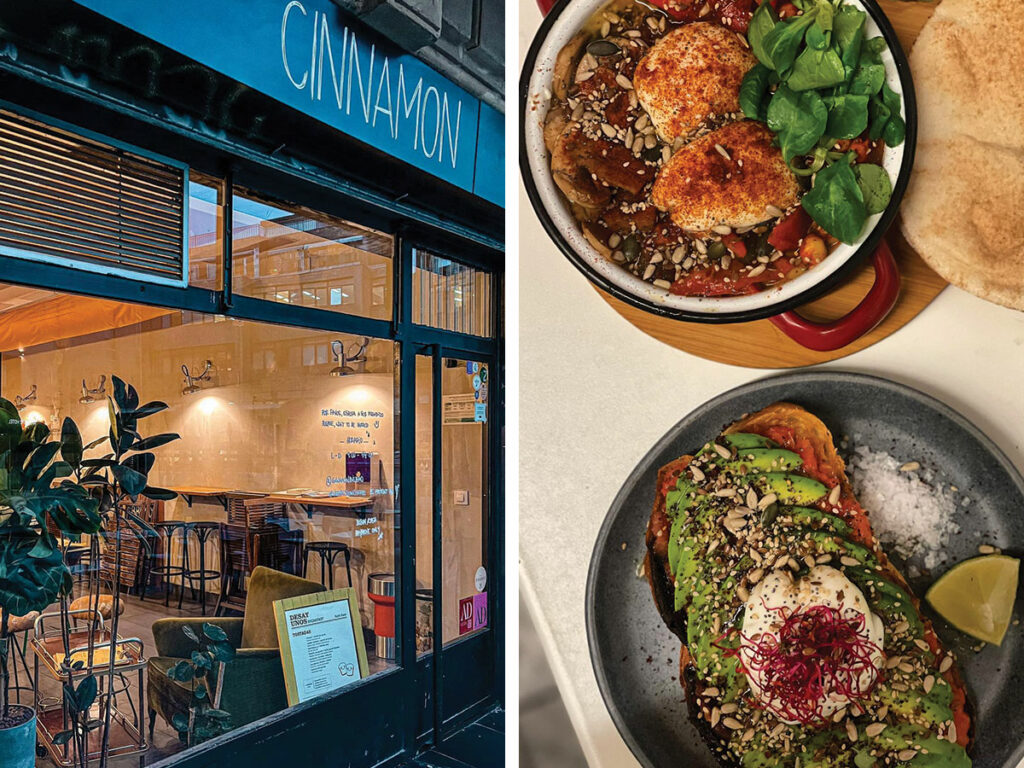 Set in the Abando district of Bilbao, Cinnamon is a quirky little coffee shop and brunch bar.
From 9:00 each day, they serve all types of different brunch dishes and breakfast plates. Whether you're after eggs and bacon, avocado toast, crepes or something a little healthier like their yoghurt bowls, there's something for everyone.
The best thing is, unlike most of the other places for brunch in Bilbao, you don't need to reserve in advance here.
5. Café Iruña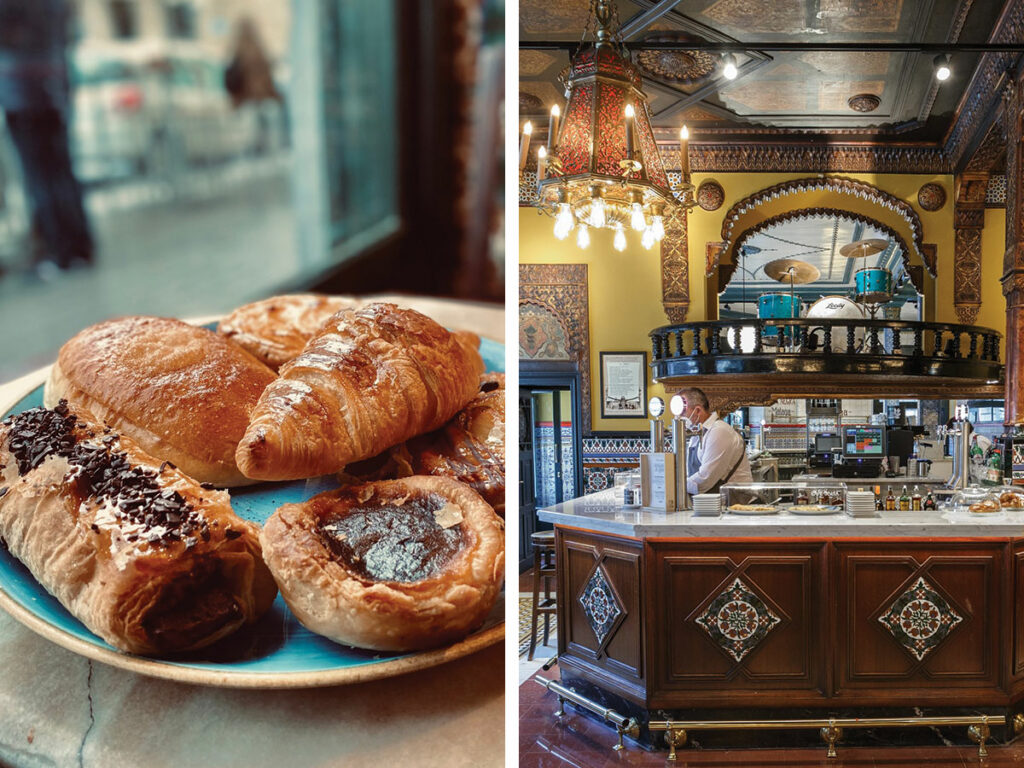 Café Iruña is one of the most iconic cafés in all of Bilbao. It's been located in front of the famous "Jardines de Albia" since 1903, in a beautiful building with a spectacular interior.
If you don't come for breakfast, you should at least stop by for a coffee!
Each day from 9:00 – 12:00 they serve breakfast which amongst pastries and other bits, you can choose a Cajón Mediterráneo (€5.50) or Cajón Clasiquisimo (€5).
6. Gran Hotel Domine Bilbao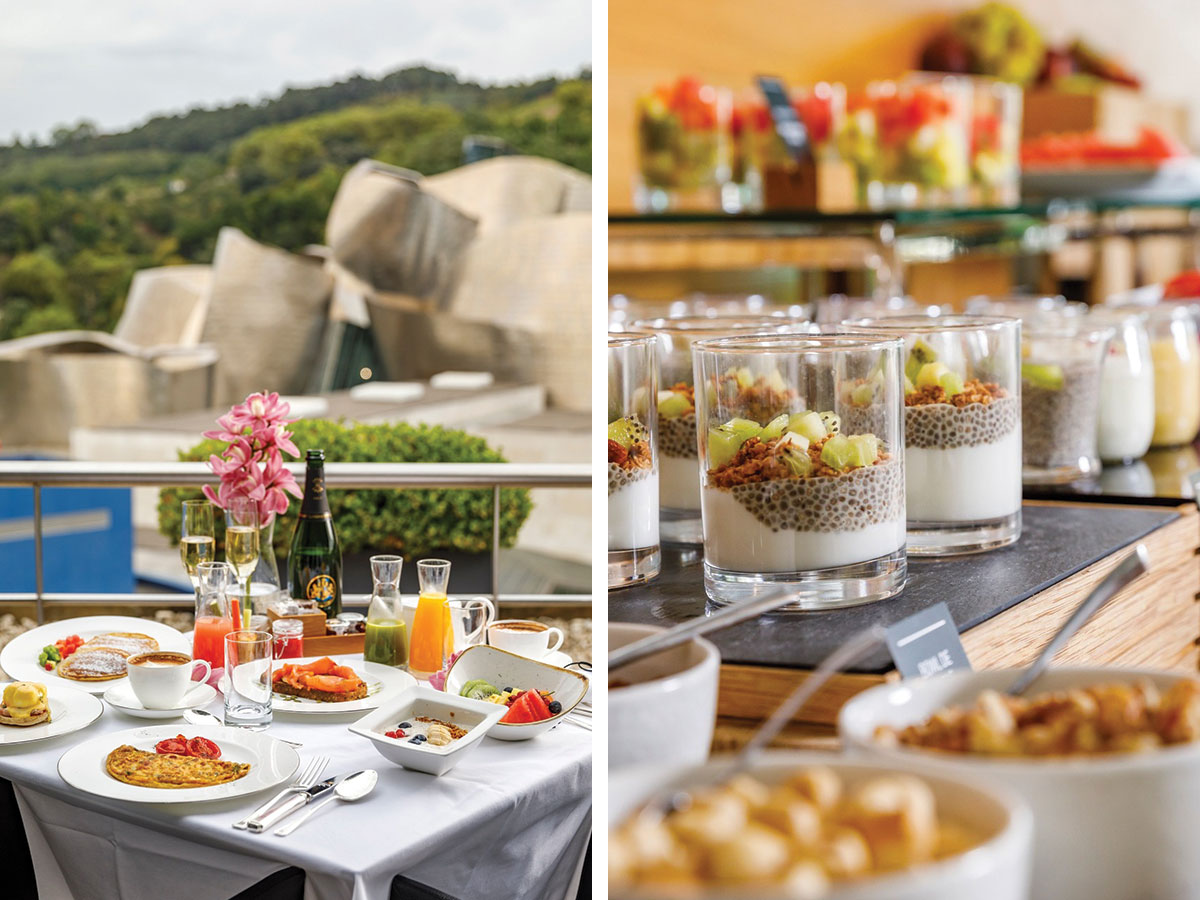 The Gran Hotel Domine Bilbao offers a unique experience, with their brunch with a view!
Sitting right opposite the Guggenheim museum, the hotel offers "Brunch on the Terrace". Whilst you indulge in your breakfast, you'll have some of the best views of the city.
If you're staying at the hotel you'll be able to access the terrace for breakfast during your stay. However, the brunch experience is only available on limited dates and with advance booking, so it's worth checking their website first.