There are so many great independent, local places to grab a coffee in San Sebastian.
And the best thing is, that in most pastelerías, cafes and bars, it'll only set you back between €1.50 and €2 for a cup of the good stuff.
The coffee favoured by the Spanish is probably described best as a small latte. You're not going to get your huge half-litre Starbucks in the coffee shops here.
And it's also worth bearing in mind that the Basque country is fairly traditional. You're probably not going to get offered 10 different milk types. It'll usually be cow's milk or cow's milk.
But if you can't drink cow's milk, then your best bet is to try one of the more modern coffee shops which generally have more options. Below we run through some of our favourites.
🥘 Discover the best food San Sebastian has to offer on a Guided Food Tour
What we think are the best coffee shops in San Sebastian
Whilst I like my coffee in the morning, I realise for some it's more of an afternoon treat. So with that in mind, we've picked our favourite coffee shops in San Sebastian regardless of the time of day.
If you're looking to combine your first cuppa with a bit of breakfast, you can check out our guide to the best places for breakfast in the city too.
1. Old Town Coffee
Opening in 2015 by a group of young friends, Old Town Coffee is well known as one of the best breakfast spots in the city.
They are particularly famous for their coffee, which they roast themselves on site.
It's a little more modern than some of the other traditional coffee shops in the city. They cater for different types of special diets including vegan options and offer up different types of coffee suitable for all.
Located on Reyes Catolicos (behind the Buen Pastor Cathedral), there's both indoor seating and a decent size terrance area for those nicer mornings.
2. Kafe Botanika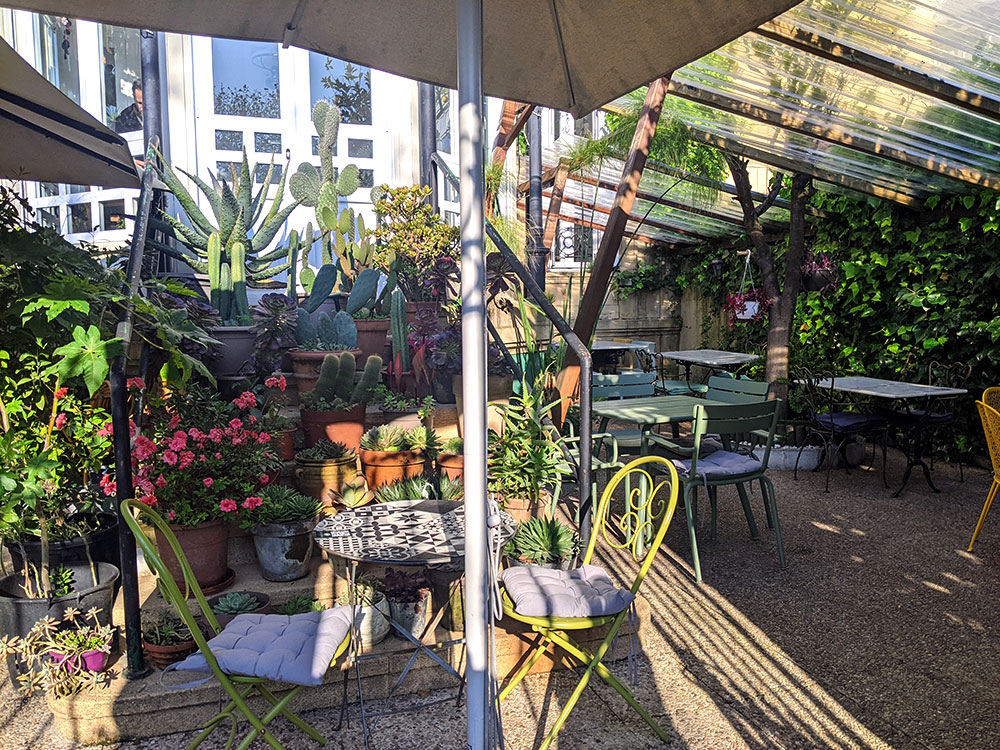 If you've read any of our other food guides on our website, you'll know that we are big fans of Kafe Botanika.
Set on the banks of the River Urumea, it has a beautiful terrace garden filled with plants and flowers. It's a mini hidden oasis and the perfect place for a coffee on a sunny morning! Even if the weather's not quite the best, the interior is cosy with views out over the terrace.
There's plenty on offer here for breakfast or brunch with the menu built around healthy, ecological food.
3. Simona Specialty Coffee Club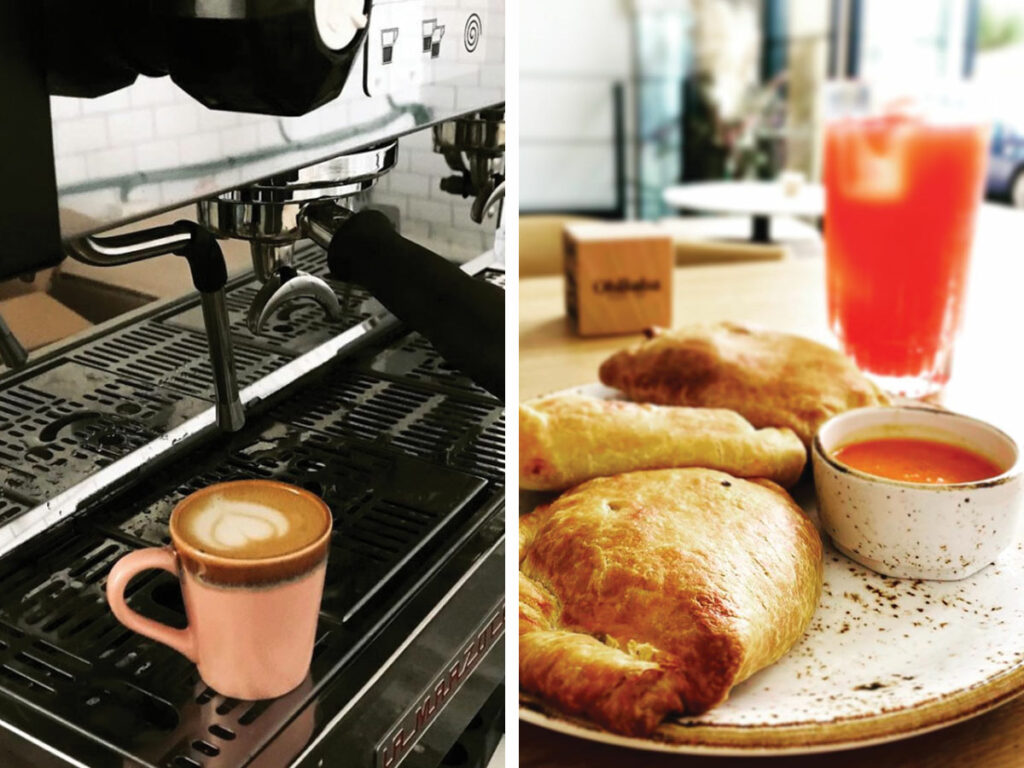 Simona Specialty Coffee Club is new to town, opening it's doors to Donostia in 2023.
Beyond coffee, it aims to be a community, a place where like-minded people come together to celebrate their shared passion.
The owners aim to pass on and merge the foods of the world by supporting local producers. They do this with a different culinary offering, based on traditional methods and respecting the indigenous practices and techniques of each culture.
Aside from their delicious coffee, they offer a tasty selection of brunch dishes and pastries such as cinnamon rolls, carrot cake, mud cakes and their special Simona biscuit.
4. Koh Tao
Named after the Thai Island, this place doesn't have sea turtles or coral reefs, but it does serve up excellent coffee.
But the best thing about this Koh Tao for me is the bar itself.
It has a cosy interior split over two floors with plenty of sofas and armchairs. Each table has different furniture which gives that place a lot of character.
It's the perfect place to grab a coffee and read a book, catch up on a bit of work or simply just chat with friends.
Outside there's also a small terrace area on one of the quieter streets in Donostia.
5. Sweet Roma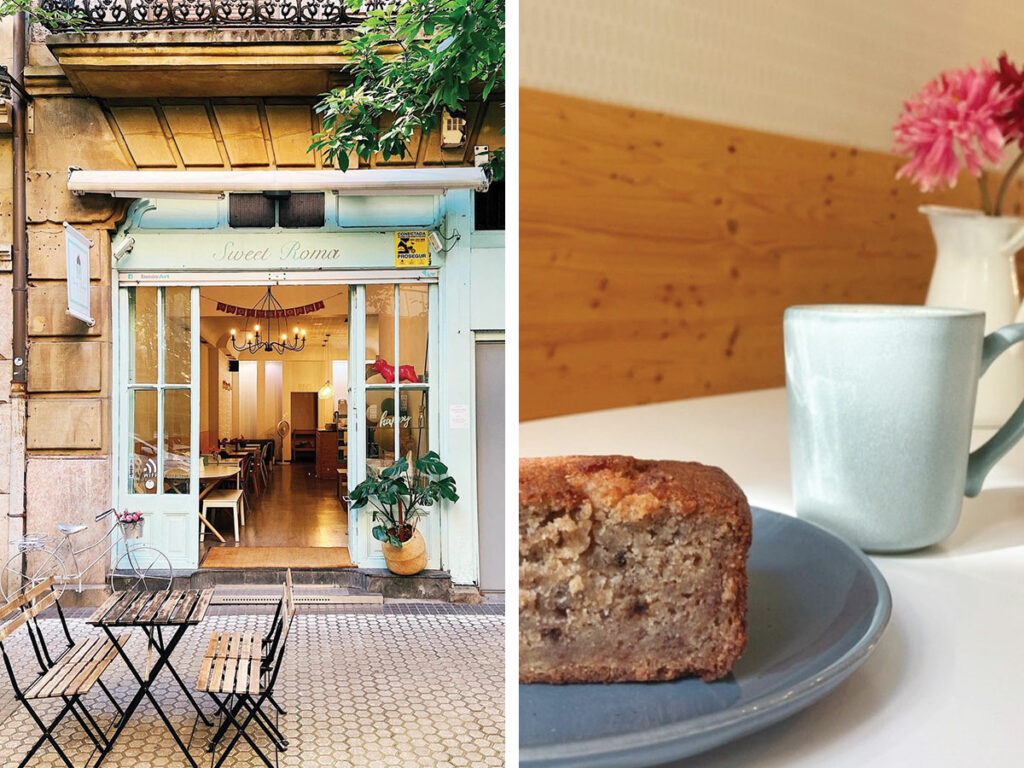 This cute little coffee shop in the centre of San Sebastian (near to the Buen Pastor) is famous for its sweet treats.
If you have a sweet tooth, then the cupcakes and pastries here are some of the best in the city. Made from 100% natural ingredients, they are the perfect companion to that early afternoon coffee.
Sweet Roma has a number of tables inside and a small terrace outside.
6. Café Irubi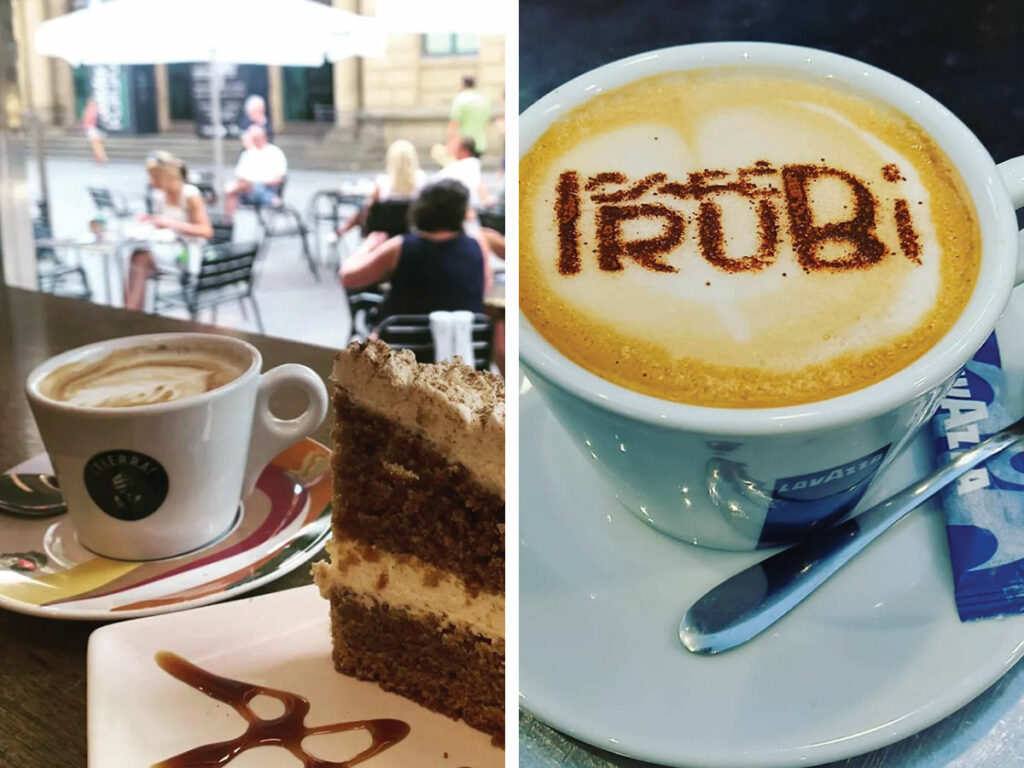 Just down the road, Café Irubi is another spot close by to the Buen Pastor Cathedral. It's actually opposite the beautiful Koldo Mitxelena Kulturunea building (cultural centre).
The cafe has a decent size terrace, which gets all the sun in the early hours. It's the perfect spot for a coffee on a nice morning. It was almost impossible not to stop by here a couple of times a week on my way to work!
Alongside their nice coffee, they serve up some tasty breakfast treats. From pastries, tostadas (toasts), cakes and more, you won't leave hungry.
7. Loaf Bakery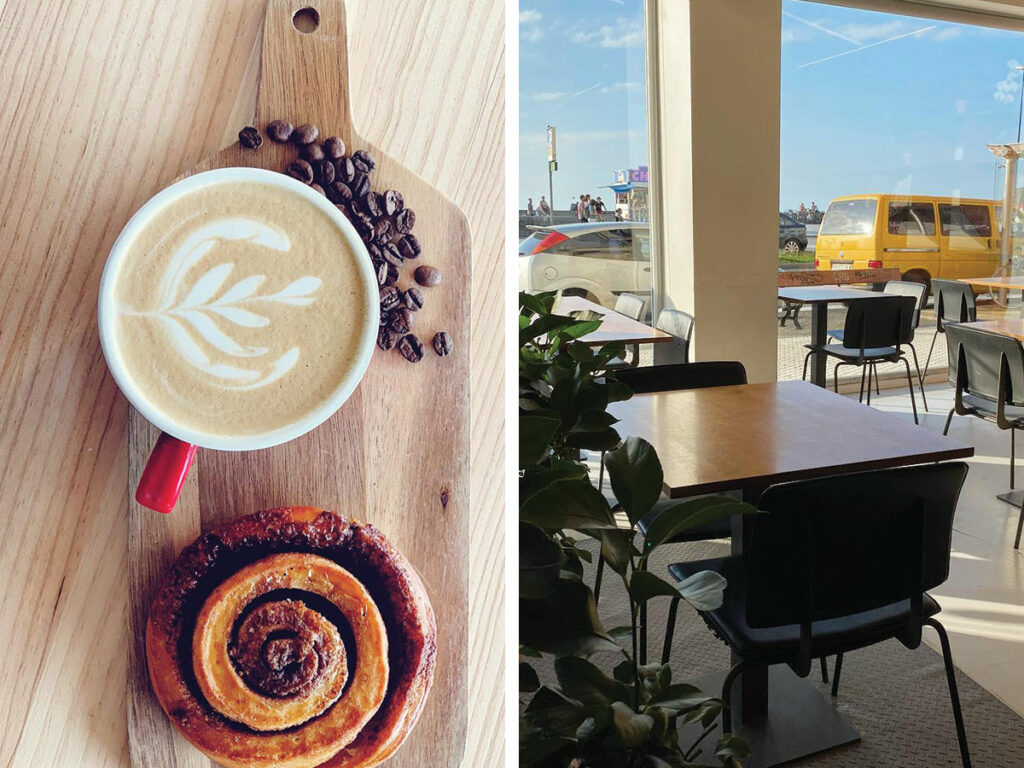 Dotted around various locations in San Sebastian, Loaf operates four coffee-pastry shops in the city.
They are situated in the Old Town, Centre, Antiguo and in Gros. Not all of them have seating, with a couple only operating on a takeaway basis. But all the shops are in good locations making them a good spot to enjoy a coffee on the go.
The Gros branch (which has seating inside and out) is my favourite. After an early Sunday morning gym session I occasionally treat myself to one of their delicious pastries and coffee.
I usually take out and sit on the wall of the Zurriola beach opposite to have breakfast watching the surfers.