With so much to see and do in the beautiful Basque fishing town of Hondarribia, it's worth staying in town for at least a couple of days. And to make the most of your time here, you're going to want to choose a good base.
But fear not, we've got you covered in our guide to the best hotels in Hondarribia.
Whether you're staying for a few days, passing through on a trip to Spain or France, or you're visiting on a trip from nearby, we'll take you through the best accommodation options.
What we think are the best hotels in Hondarribia
All the hotels in our list of recommendations are top rated for location, cleanliness, facilities, and friendliness.
1. Hotel Jaizkibel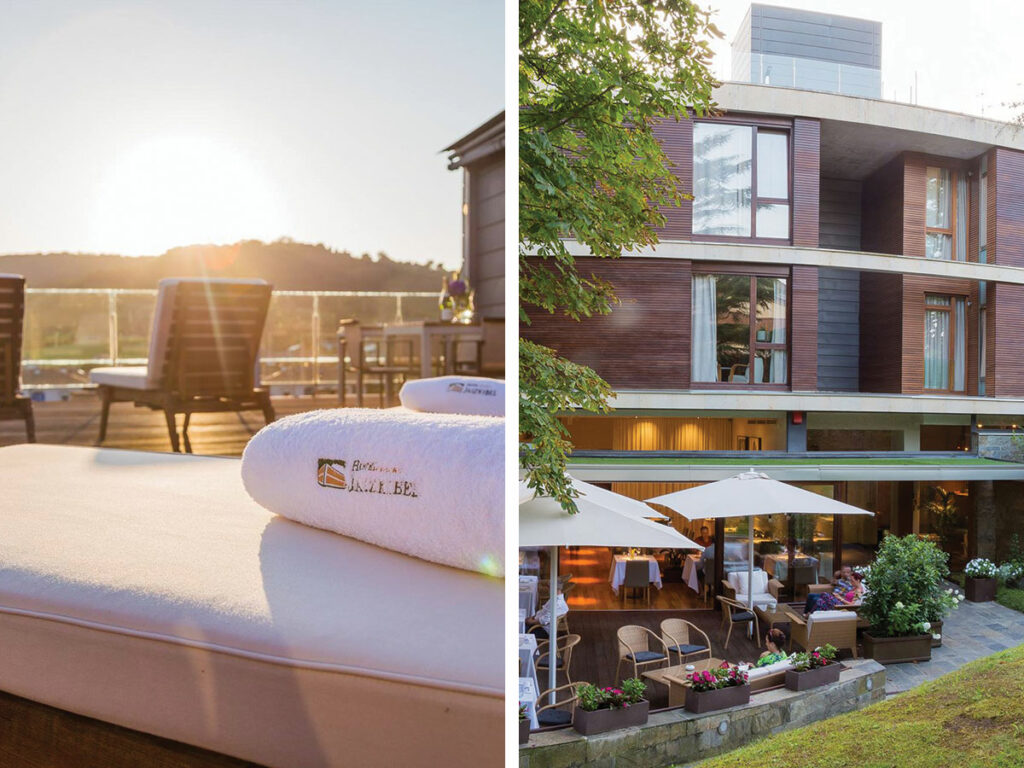 Hotel Jaizkibel is a luxurious four star hostel nestled at the foot of the Jaizkibel Mountains in Hondarribia.
The hotel boasts elegant and comfortable rooms that are designed to provide a relaxing and indulgent experience for guests.
The hotel is also home to the exquisite on-site restaurant. It features in our top restaurants in Hondarribia! There's also a bar-cafe area and outdoor spaces and gardens where guests can sit back and relax.
The hotel's idyllic setting and impeccable hospitality make it an ideal choice for those seeking a sophisticated retreat in Hondarribia.
2. Parador de Hondarribia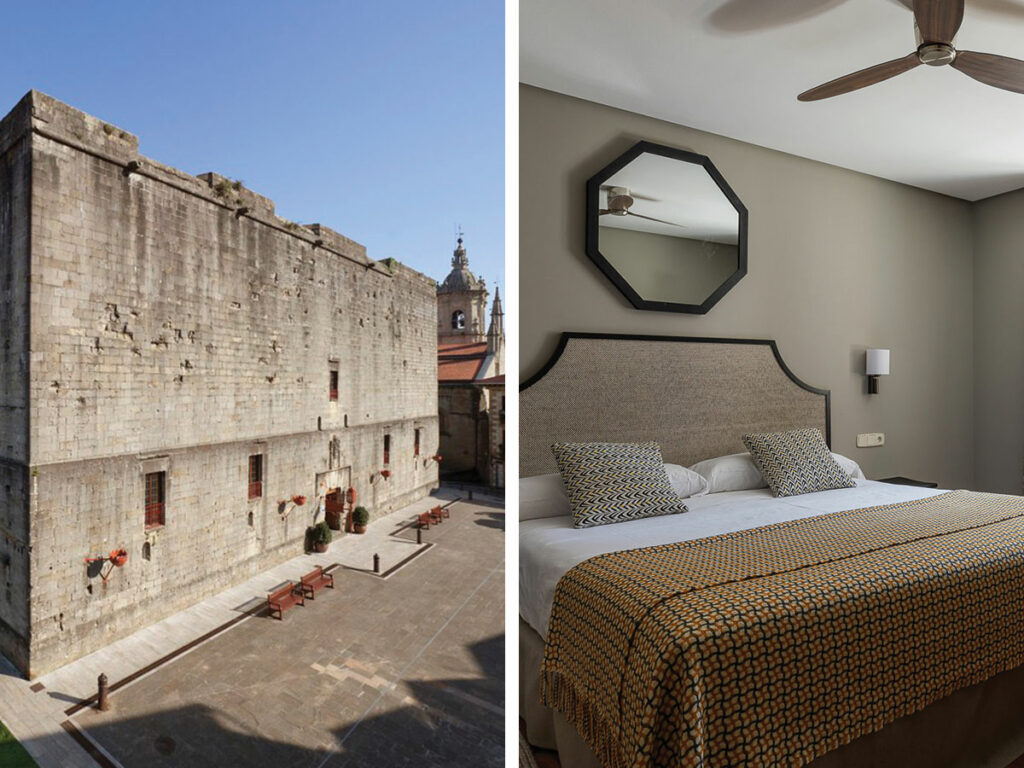 The Parador de Hondarribia is an iconic, charming and historic hotel located in the heart of the beautiful Old Town.
Housed in a beautifully restored 10th-century castle. It's fair to say that there's no other hotel like this in Hondarribia!
With its strategic location near the town's main square and the stunning coast, Parador de Hondarribia offers easy access to all the best things to see and do in Hondarribia alongside breathtaking views of the coast.
The hotel's rooms and suites are tastefully decorated. They offer a unique blend of modern comfort and mediaeval ambiance. It's a perfect choice for those seeking a memorable stay in a historic setting.
3. Villa Magalean Hotel & Spa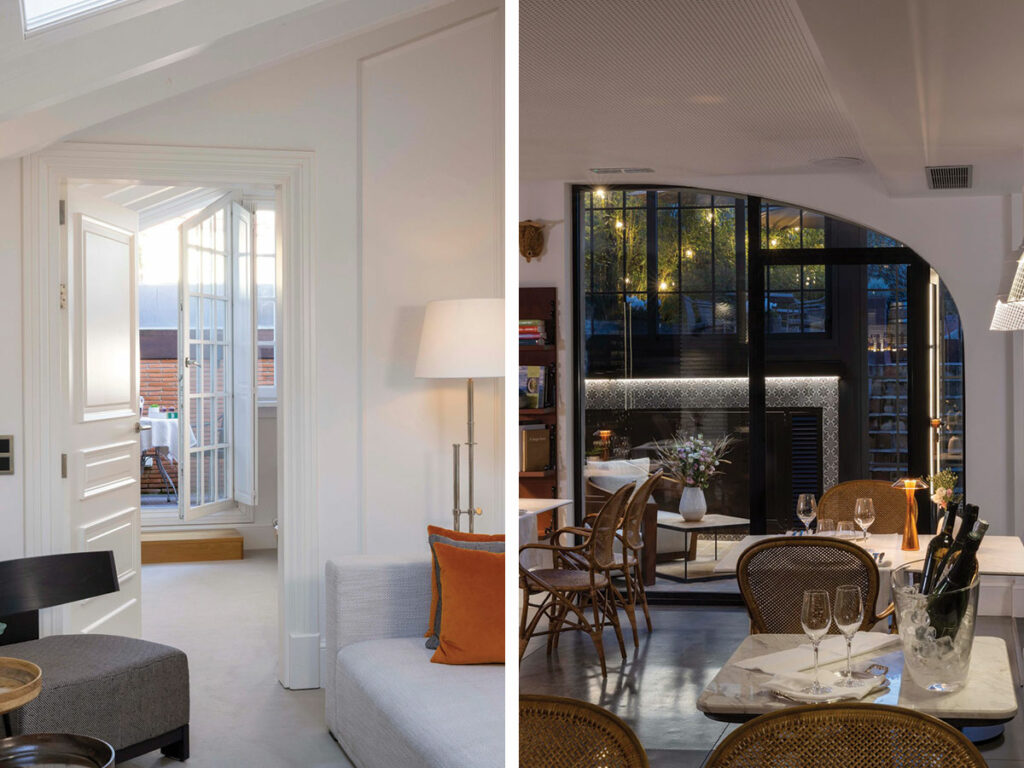 Villa Magalean Hotel & Spa is a luxurious boutique hotel located at the foot of Hondarribia's Old Town's fortification.
The hotel is situated in a beautifully restored neo-Basque beach house, offering a unique blend of historic charm with contemporary elegance. The rooms and suites provide a comfortable, traditional Basuqe retreat for guests.
But perhaps one of the best things about Villa Magalean is the spa! Guests can unwind and rejuvenate with a range of treatments and therapies available.
With its impeccable service, tranquil atmosphere, and convenient location near the town centre, Villa Magalean Hotel & Spa offers a memorable and indulgent experience!
4. Hotel Onyarbi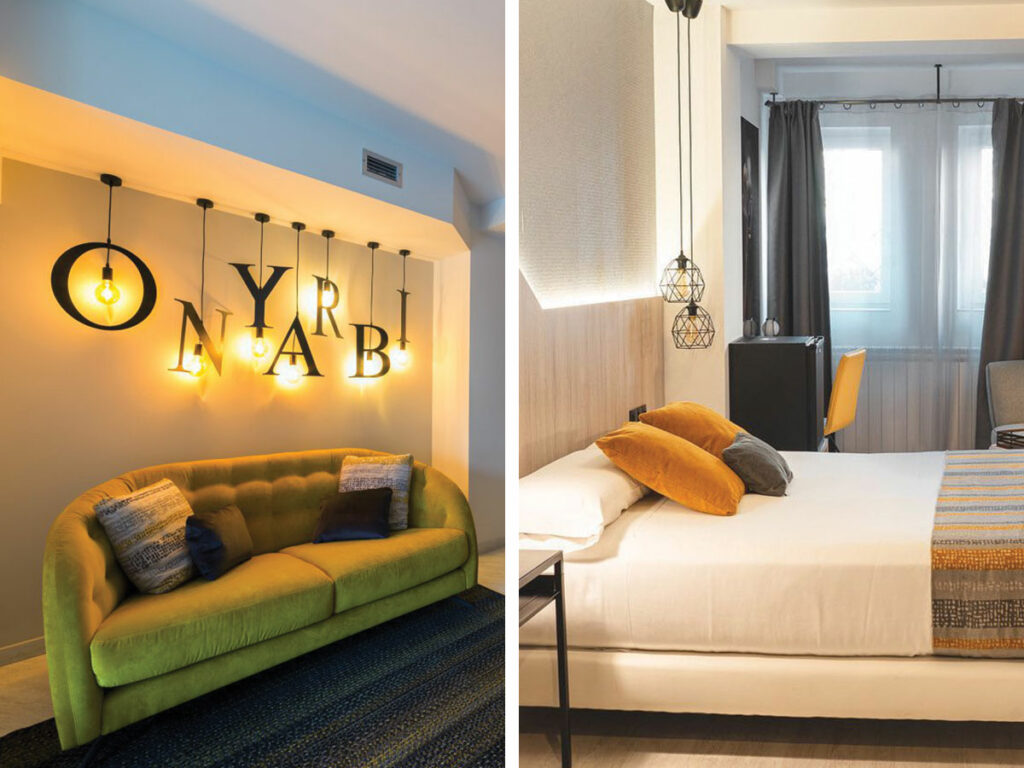 Set in the Marina Neighbourhood of Hondarribia, Hotel Onyarbi presents the perfect base for those looking to be at the heart of the action.
On your doorstep you have some of the best restaurants in town, the beach is just a short walk away and you can explore the Old Town with ease.
The hotel has been beautifully designed with great creativity and passion creating a modern and welcoming space for guests.
It features 11 guest rooms in total, including 3 larger rooms adapted for guests with reduced mobility. There's also a deluxe double room option with a built-in round bathtub!
5. Hondarribia Suites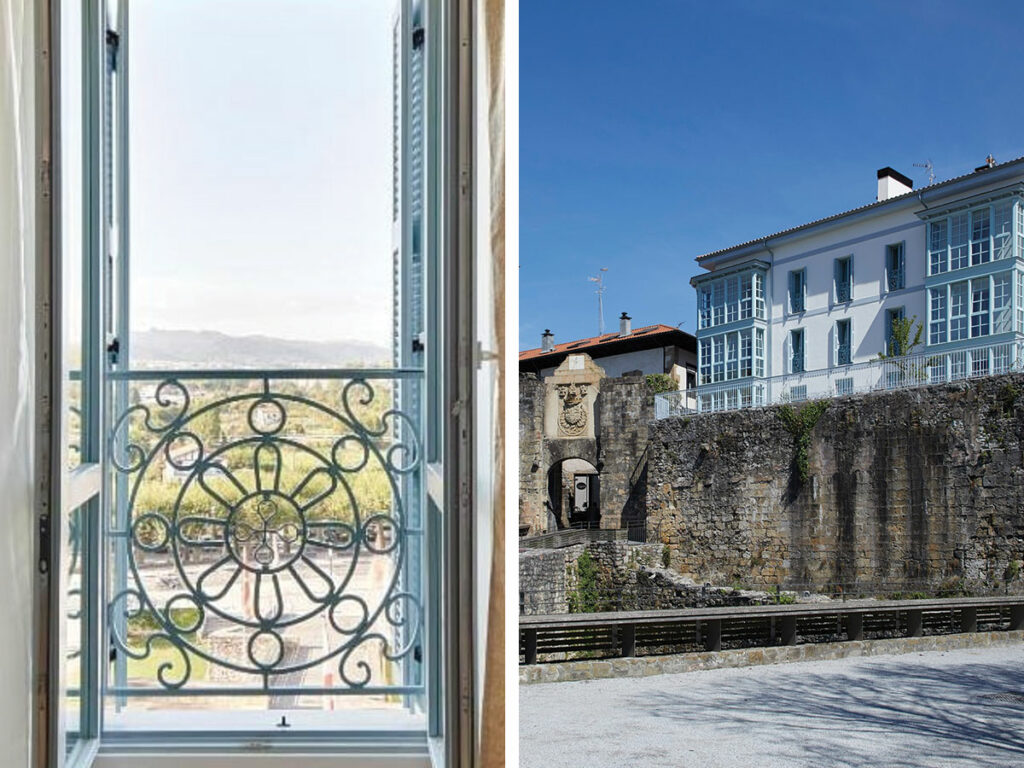 If you want to be at the heart of the Old Town in Hondarribia, then it's harder to find a better place than the Hondarribia Suites. The suites are set in one of the most iconic buildings in a privileged location, right at the entrance to Old Town!
Renovated in 2018, they are bright and spacious apartments offering spectacular panoramic views of the old town, the sea and the hills from the suites with bay windows.
Inside, the apartments are modernly decorated with an open-plan style kitchen and living room to provide the perfect stay (particularly for families). Fully equipped with a kitchen, washing machine and dryer, guests can really make this a home from home.