If you're thinking about visiting Bilbao, there are some things you should know about this Basque city before doing so.
We've taken some of the most frequently asked questions and answered them all in one place so you can head to Bilbao with peace of mind.
1. Where is Bilbao?
Bilbao is located in the North of Spain, in the Basque Country. The city is the capital of the province Biscay and is located 16 miles from the Bay of Biscay.
It's the most populous city in Northern Spain and the tenth largest city in Spain.
2. Is Bilbao tourist friendly?
Bilbao is 100% a tourist friendly city. It's clean, safe and has an excellent infrastructure to support tourism. There are a large number of hotels in the city to accommodate tourists and plenty of things to see and do in Bilbao.
The city also has excellent transport links within the city via. Tram, bus and train. There's also good connections with the rest of Spain and wider Europe via. Bilbao Airport, which is less than 15 minutes away.
3. Is Bilbao a walkable city?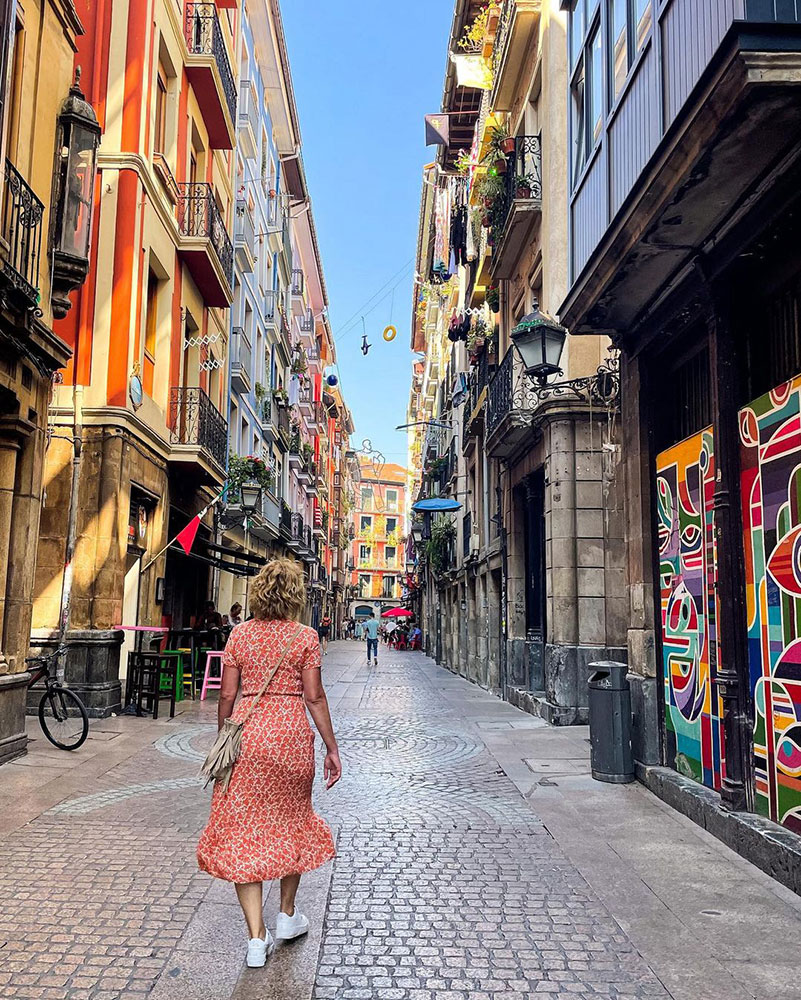 Bilbao is a walkable city. Two of the city's main attractions (the San Mames Stadium and the Casco Viejo) are at opposite ends of the centre of Bilbao and it takes about half an hour to walk on foot.
If you don't fancy walking all day, the metro and buses offer great, cheap connections throughout the city. There's also a network of bidegorri (bicycle lanes) and public bike rental stations enabling you to easily cycle throughout the city.
4. Is Bilbao a cheap city?
The Basque Country is one of the most expensive areas in Spain. The cost of a trip here will be typically higher than the south of Spain, but prices are still reasonable.
It really depends where you're comparing the cost to.
Compared to the rest of Spain, yes, you'll typically pay more for a weekend away. But for people from the UK, US and more expensive countries, Bilbao will still seem great value for money compared to these countries and other European cities.
Either way, you can still visit Bilbao on a budget. The best place to start would be looking at the best value hotels or hostels in the city.
5. Can you drink tap water in Bilbao?
You can drink the tap water in Bilbao. In fact, it's some of the highest quality tap water in Spain according to the Organisation of Consumers and Users (OCU).