Hondarribia has more to it than just being one of the prettiest towns in Spain. Situated on the coast of the French-Spanish border, the town has an extensive fishing history. And with that comes some quality food!
Having spent a number of weekends in the Basque town, it's fair to say we've tried and tested a fair few of the restaurants in Hondarribia.
In this guide, we've pulled together a list of our favourites. Whether you're staying in Hondarribia for a few days, visiting as part of a day trip from San Sebastian, or simply passing through, there should be something for everyone!
What we think are the best restaurants in Hondarribia
The below are where we think you can get the best food in Hondarribia. We've included a mixture of different places and price ranges to suit all palates and wallets!
When pulling the list together, we've taken into account a number of factors, including the quality of the food, value, originality and atmosphere of the restaurant.
1. Abarka Jatetxea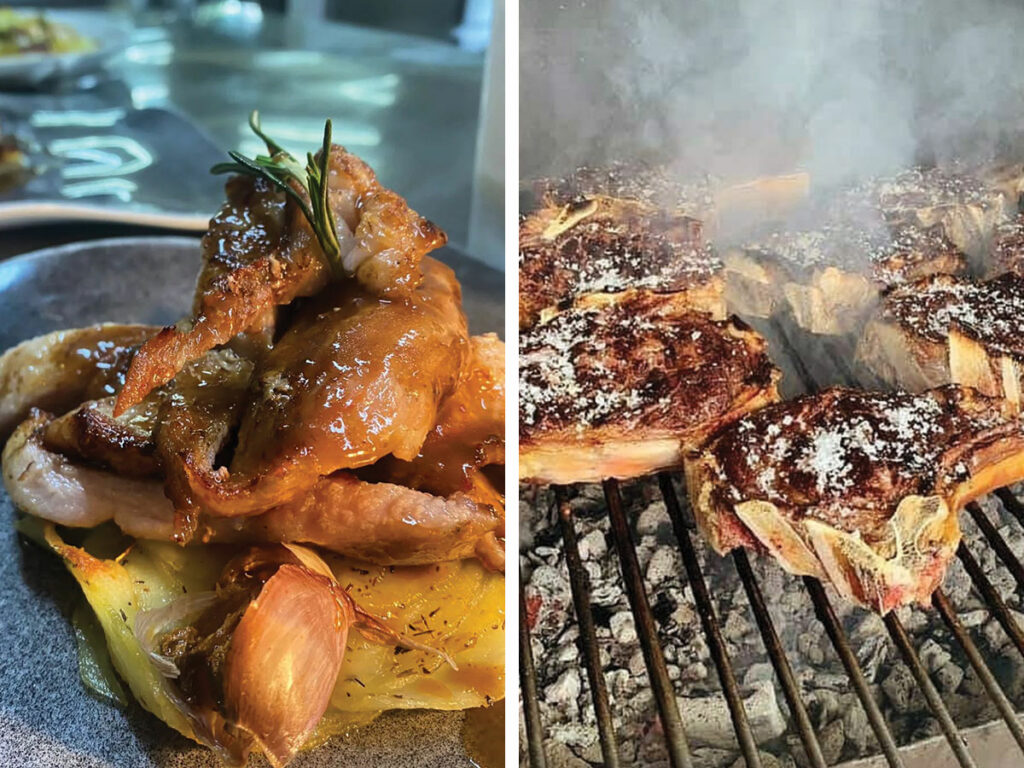 Abarka Jatetxea is one of the most renowned restaurants in Hondarribia run by head chef Natxo Gracia.
The restaurant has an emphasis on traditional Basque cuisine, incorporating fresh, locally sourced ingredients. They serve up a menu including raciones, fish dishes and meat dishes.
But the place has arguably become famous for its incredible txuleta! It's grilled, delivering a unique taste from the charcoal embers and to be honest, it deserves all the plaudits it receives.
The restaurant itself combines a rustic charm with modern elegance. With a focus on quality and innovation, Abarka Jatetxea showcases the rich flavours and culinary heritage of the region.
2. ​​El Curry Verde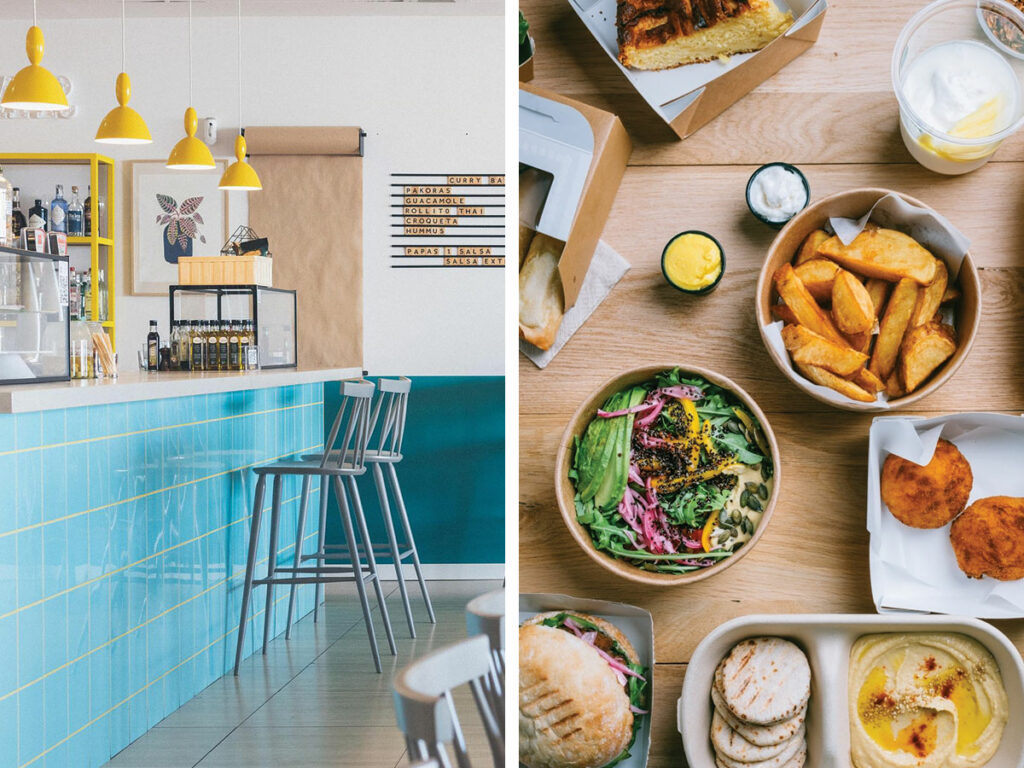 El Curry Verde is a vegetarian restaurant located in the port of Hondarribia.
A modern restaurant (there aren't many vegetarian restaurants nearby) it's an ideal place from breakfast to an afternoon meal.
Whilst modern and spacious inside, there's also a large terrace with plenty of tables to enjoy a meal outside.
The thing I love about this place is that you can get a totally different menu to most of the traditional Basque restaurants. The "curry verde" is my go-to dish!
But be warned. It's extremely popular! Unfortunately they don't take reservations either, so if you want a table, you'll have to get your name on the list and wait around. The good news is there are plenty of places for a drink whilst you do so!
3. Arroka Berri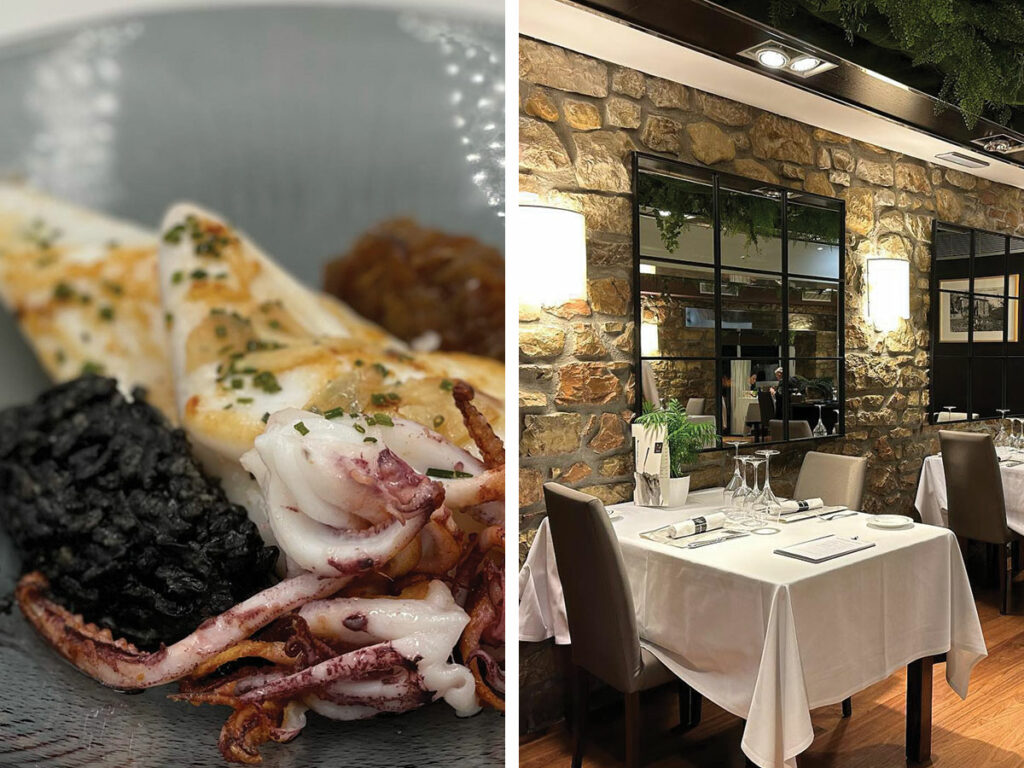 Arroka Berri (The New Rock in Basque) has gained a well-earned reputation in Hondarribia for its exceptional food.
It's a little more expensive than some of the other options, but well worth it! It's a place I've been a few times as a special treat for a big birthday or celebration.
Serving up a traditional Basque menu, whether you choose seafood, fish or meat, you can guarantee it's going to be cooked to perfection. The restaurant's dedication to using fresh, locally sourced ingredients ensures an authentic and memorable dining experience.
4. Itsaspe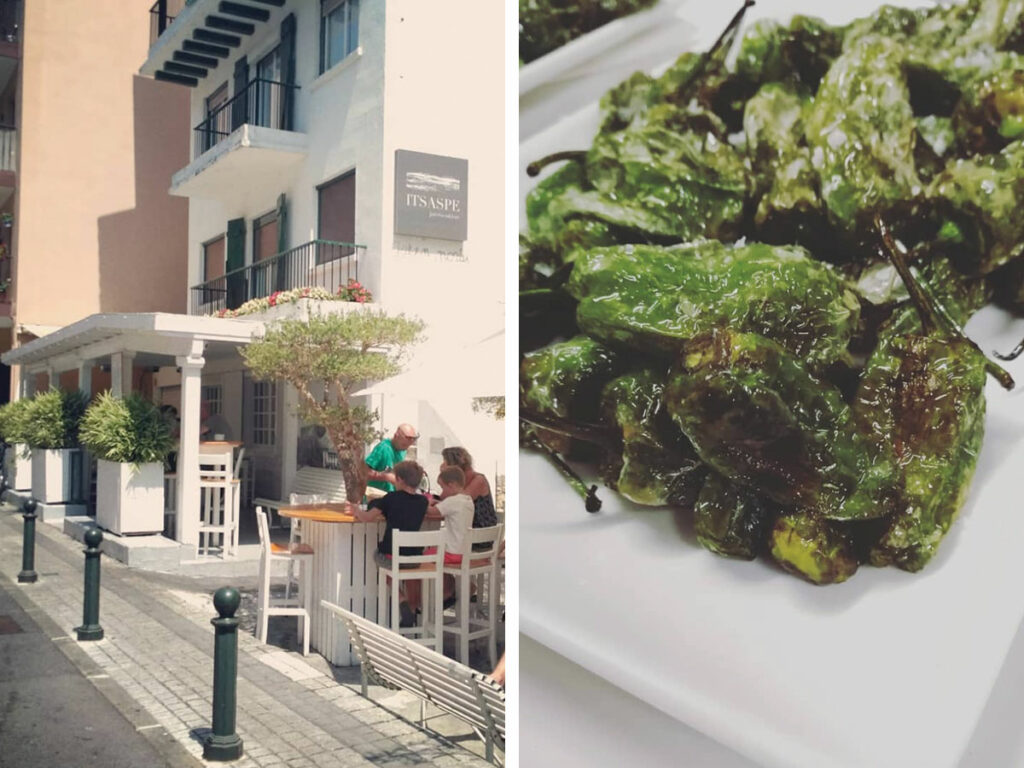 As well as being one of our favourite restaurants in San Sebastian, the Itsaspe branch in Hondarribia is one of our top recommendations here!
They both operate a similar menu with a mixture of platos combinados (individual meals) and main meals. However what we usually do is grab a number of raciones and starters to share.
I'd recommend trying one of the fish dishes which are always good (given the restaurant's name translates to "Seafood Restaurant" in Basque).
The restaurant also has a nice outdoor terrace area at the end of Calle San Pedro. All in all, you can't go wrong!
5. Bar Gran Sol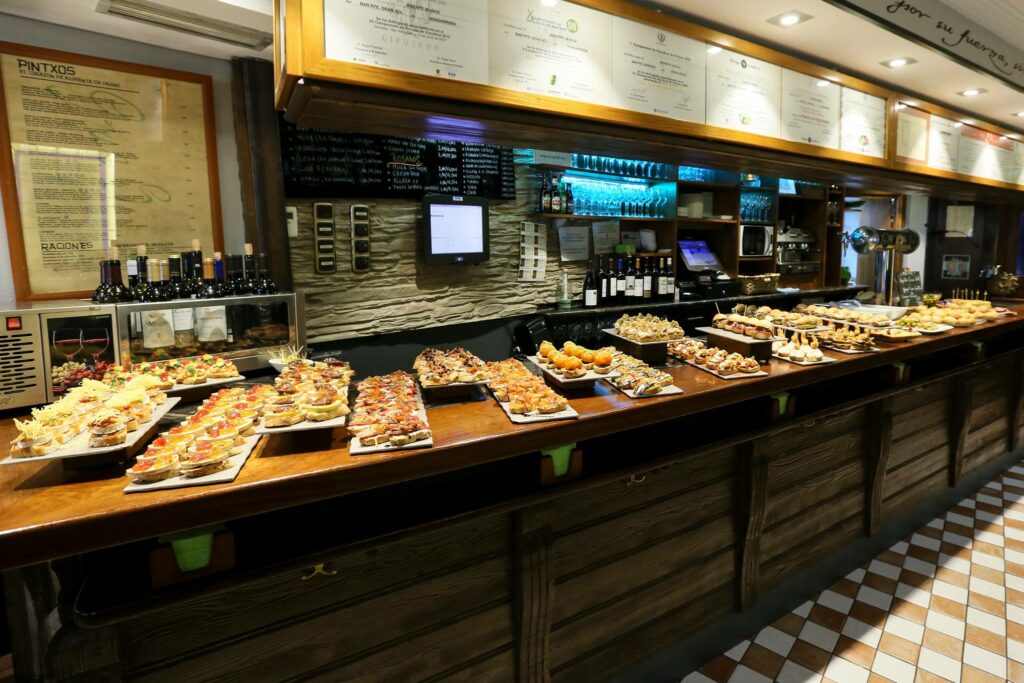 Bar Gran Sol has been a permanent fixture on Calle San Pedro for a number of decades.
Now in the hands of the third and fourth generation of the family, the restaurant continues to deliver the culinary delights that has made this place one of the best in the town.
Over the years, they've won countless awards (just check them all out on their website) which has rightfully earned them a reputation as the best place to stop for pintxos in Hondarribia.
Whilst they serve up the traditional Basque classics, they are always looking for new ways to innovate new flavours.
6. Restaurante Jaizkibel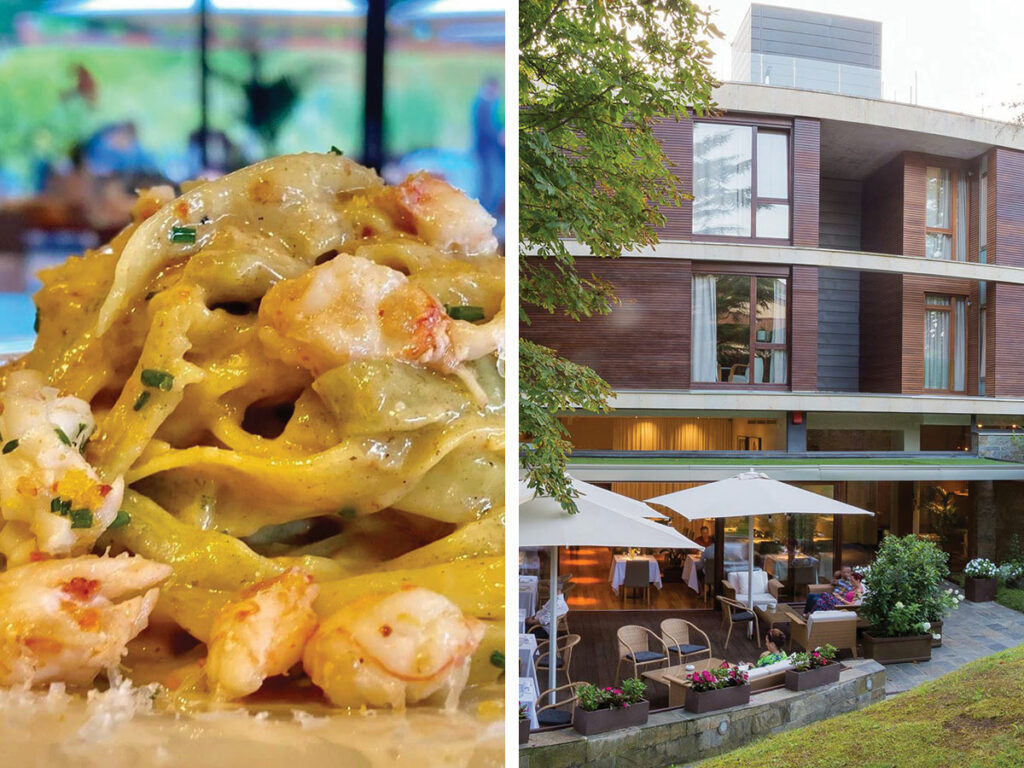 Not only is Hotel Jaizkibel one of the best hotels in Hondarribia, it also operates one of the best restaurants in town, Restaurante Jaizkibel.
With a menu based on high quality products and high attention to detail, Restaurante Jaizkibel has earned its spot amongst the most reputable restaurants in the province.
The menu itself showcases a diverse selection of dishes. From simple dishes, expertly presented, to the more elaborate options, the restaurant skillfully blends traditional flavours with innovative techniques.
Alongside its elegant, contemporary interior that opens out to the beautiful terrace and garden, it's an ideal spot to indulge in some of the best Basque food in the area.