Whilst Bilbao is full of Michelin star restaurants, you don't need to spend a fortune to enjoy an excellent meal out. That couldn't be more evident in the quality of places offering a menú del día (daily fixed menu).
And what's not to love about getting a top quality dining experience at a fraction of the cost?
Below are our top recommendations after trying a number of places on lunch breaks, weekends and days off in the city.
Where we think offer the best menú del día in Bilbao
Most of the options below are located in the centre of Bilbao, easily reachable from anywhere in the city!
They offer a mixture of menú del día (daily fixed menu) and platos del día (dish of the day) at a reduced price.
1. Kasko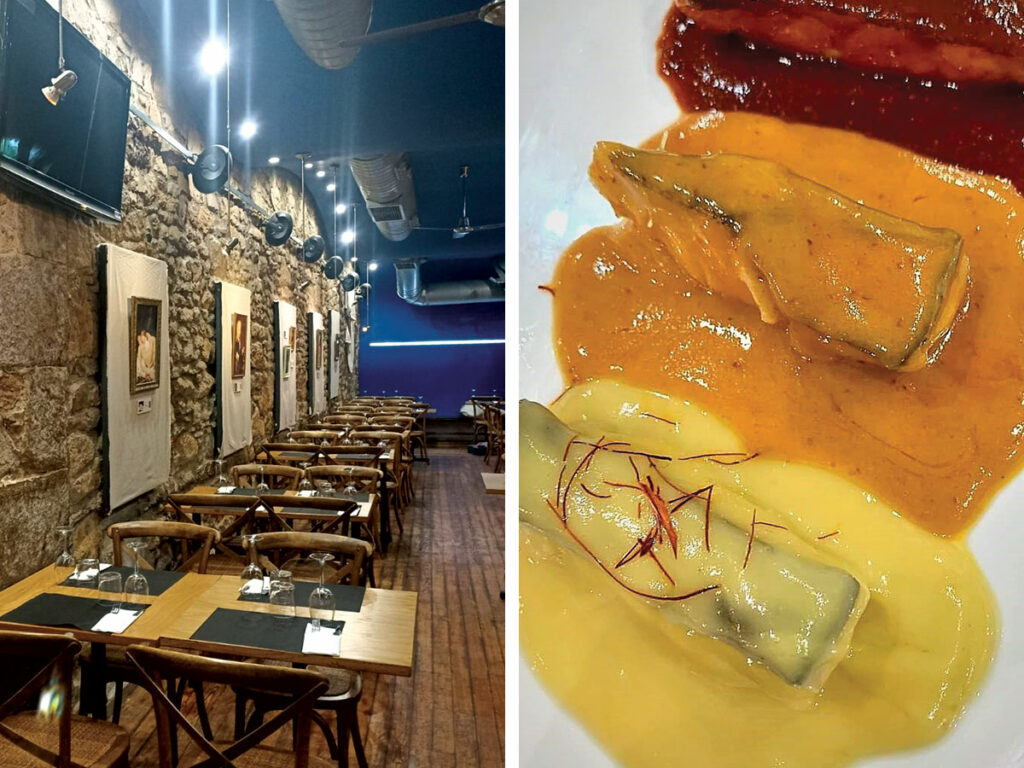 Restaurante Kasko is a unique spot that fuses traditional Basque food with notes of art in the heart of Bilbao.
It's one of our top recommendations in the Casco Viejo. But it's also one of the best places for vegetarian options in the city. And that's because they offer Basque dishes with a creative twist, made from nothing but high quality local ingredients. 
And their menú del día is no different. During weekdays, they offer a first and second course (with 5 options each), desert and wine for just €14.
On the weekends there are more options on the menu, but still the same great value at just €23.50!
2. Blanco y Negro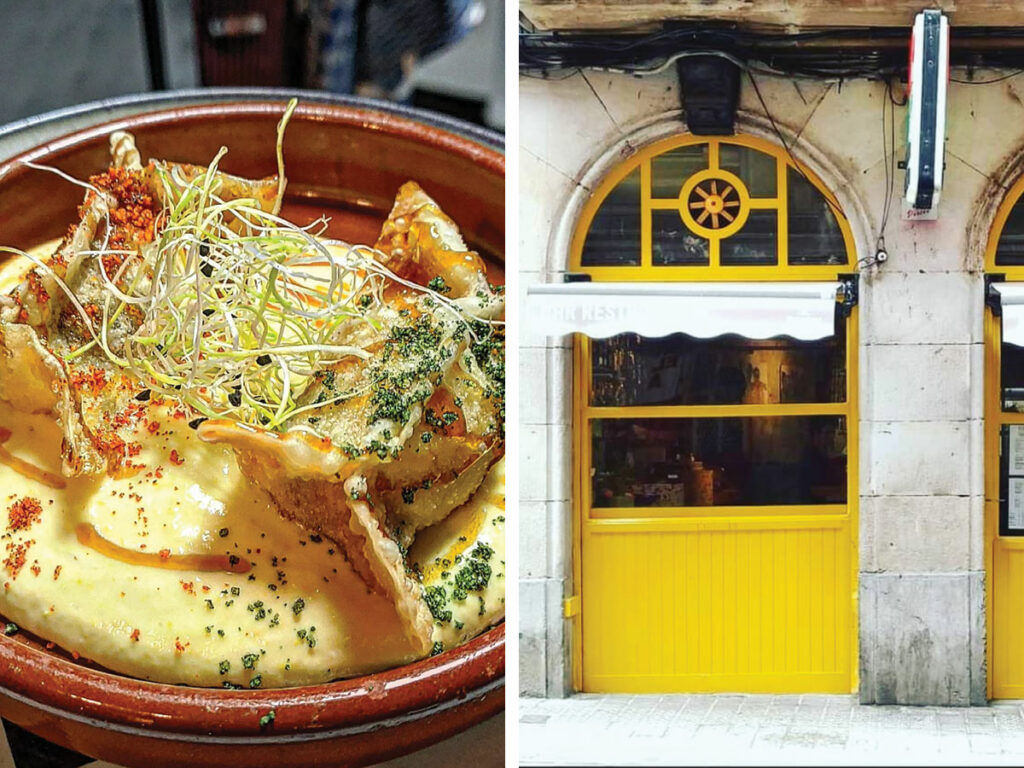 The antique decor of Blanco y Negro in the centre of Bilbao, gives the restaurant a traditional style tavern feel.
The menu too is also fairly traditional. But the kitchen serves the traditional Basque dishes with a modern twist.
You can try the unique blend of food with their menú del día which starts from €16.50.
3.Sua San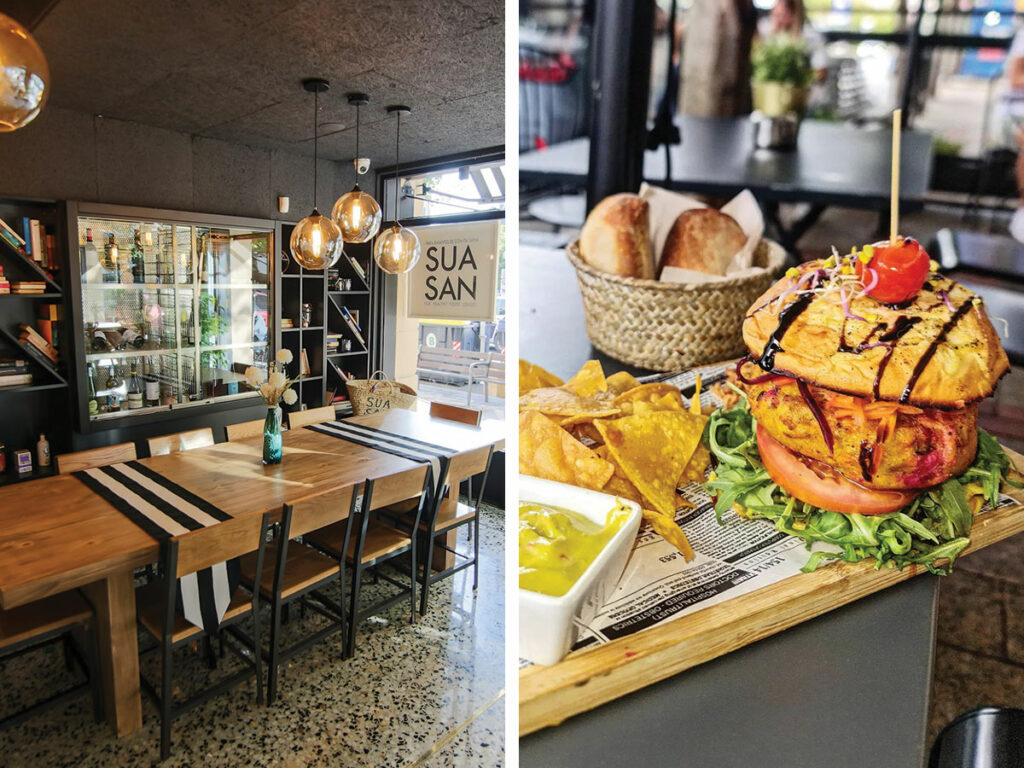 Sua San is known for serving up one of the best brunches in the city. But if you don't quite make it down to the restaurant in time for eggs benedict, then fear not, as their menú del día is also one of the best Bilbao has to offer.
Their menú del día consists of a starter, main course and dessert or coffee, all for just €21.
And for each course, you have around 5-7 options to choose from, making it one of the most abundant menus del dia. From meat and fish dishes to more exotic international options, there's bound to be something for everyone.
The restaurant uploads their menú del día to their Instagram channel each day.
4. Nura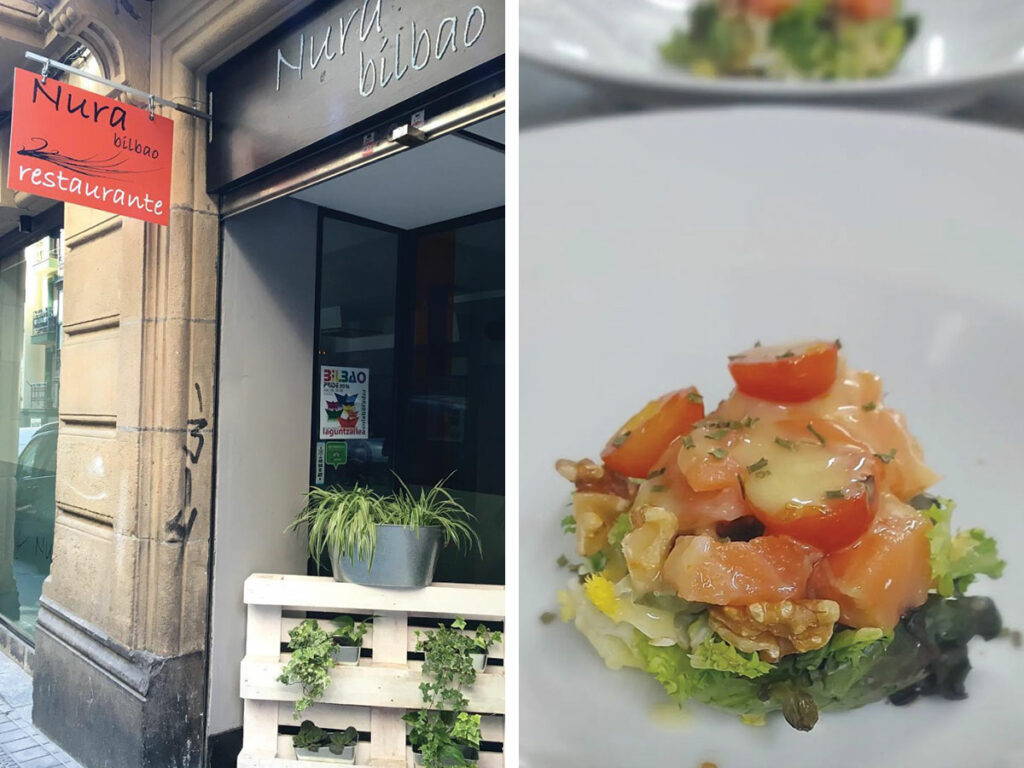 Perhaps one of the best value menús del día in Bilbao can be found at Nura.
From Tuesday to Friday (closed on Mondays), for just €16, you get a starter, main course and dessert or cafe, with a drink included!
Their menu changes each week with four different options for each course. They are usually traditional Basque dishes but with a Mediterranean touch.
If you can't make it down during the week, there's also a menú fin de semana starting from €29.50.
5. Lurrina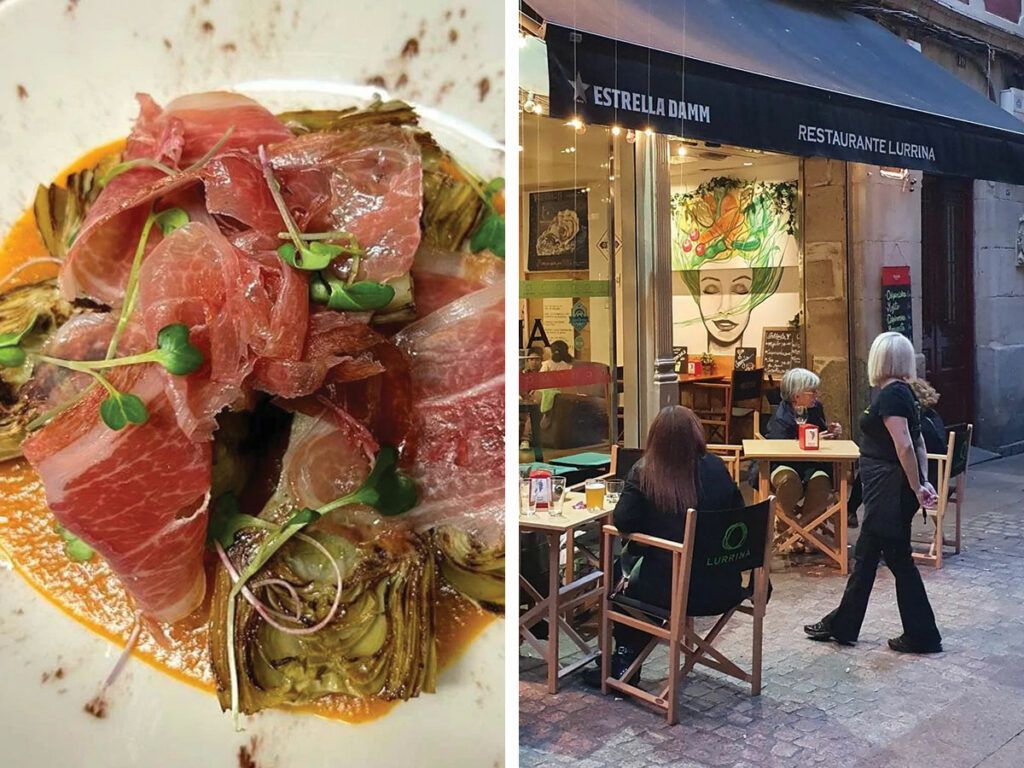 Lurrina Bilbao offers perhaps the most complete menú del día in the city.
For just €22, with their menú del día you get two starters, a fish dish, meat dish and dessert with wine! If that sounds a little too much you can also opt for one starter, one main and dessert for €18.
The only downside is unlike some of the other restaurants, there are no options to choose from a Lurrina as their menú del día is a closed menu. So it's worth checking it on their website here before you make a reservation.
If you're here on a weekend, there's also their weekend menu (menú fin de semana) with a start, main and dessert for just €36.