Bilbao is a city well known for the quality of its food. From the Michelin Star restaurants, to the pintxo culture, there's a lot to get your taste buds fired up on a trip to Bilbao.
However, it's fair to say that the Basque Country is a little more traditional when it comes to different diets. Most of the food Euskadi is famous for contains meat, fish or dairy products. Not great if you're a vegan or vegetarian!
However, there is a growing number of vegan and vegetarian restaurants opening up in the city each year.
In this article we'll run through the top vegetarian and vegan restaurants, plus some of our favourite spots that offer vegan and vegetarian options.
The best vegan (and veggie) restaurants in Bilbao
We'll kick off with a list of some of the best restaurants that serve predominantly plant-based and lacto-ovo vegetarian dishes.
1. Txukrut Vegan Bar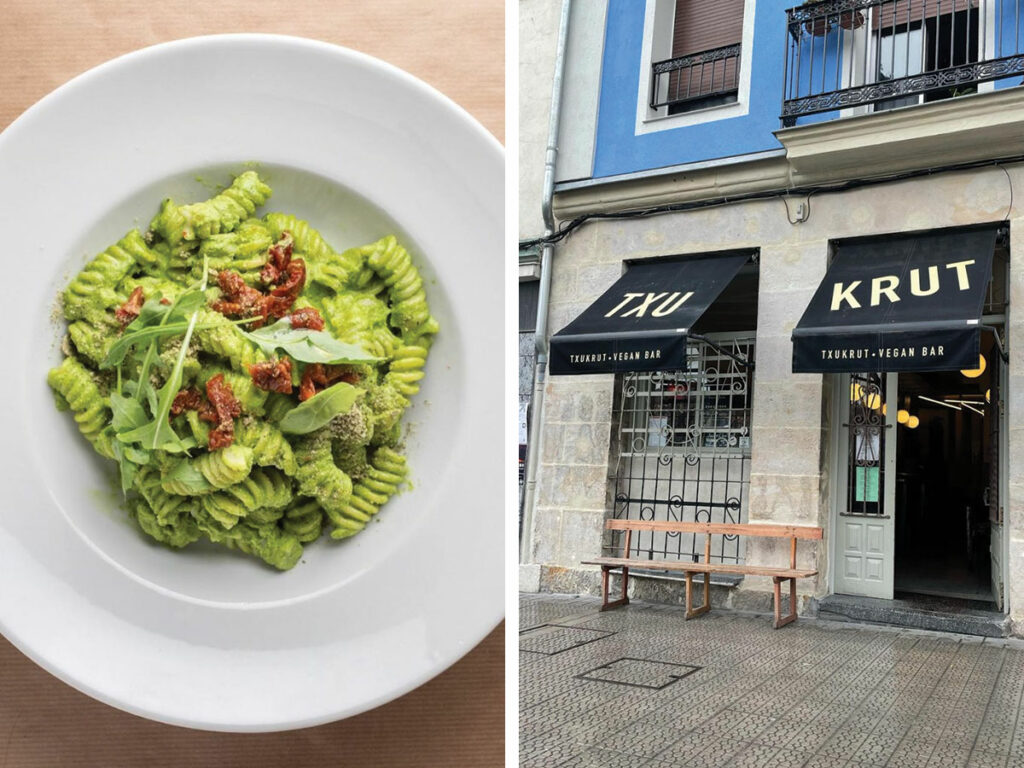 As the name may give away, Txukrut is a vegan restaurant located in the centre of Bilbao.
Using 100% plant based food, they whip up delicious vegan versions of the city's classics, including pintxos, burgers, gyozas and salads. Their menu is fairly small, but there's a wide variety of tastes for everyone.
Whether you're a vegetarian, vegan, or just looking for delicious healthier food options in the city, Txukrut is the perfect spot that welcomes everyone!
2. Garibolo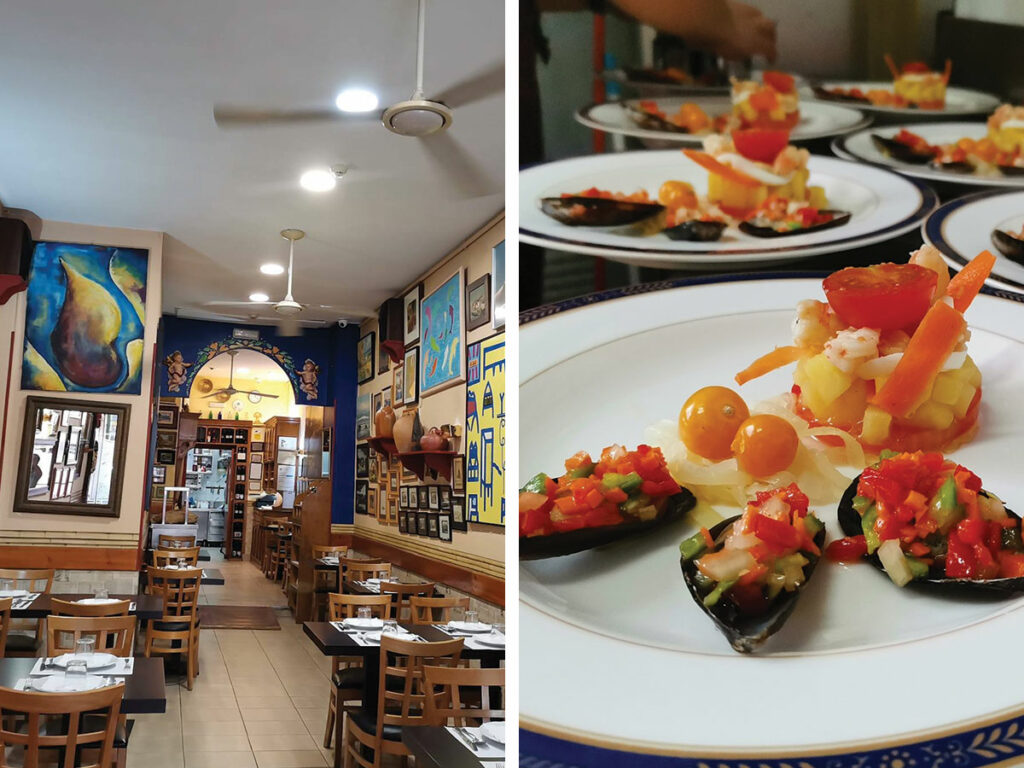 Garibolo is a vegetarian restaurant in the centre of Bilbao that also serves plenty of vegan options. 
The restaurant offers a wide variety of dishes on a menu that changes daily! However all of them are cooked in the same way, using fresh, tasty, clean produce. You can try them as part of a four course weekday / weekend menu or order the dishes separately.
Whilst combined with an ever changing menu they potentially have over 800 different dishes, the vegetable meatballs and carrot cocoa and chocolate cake are two of their specialties!
3. Sua San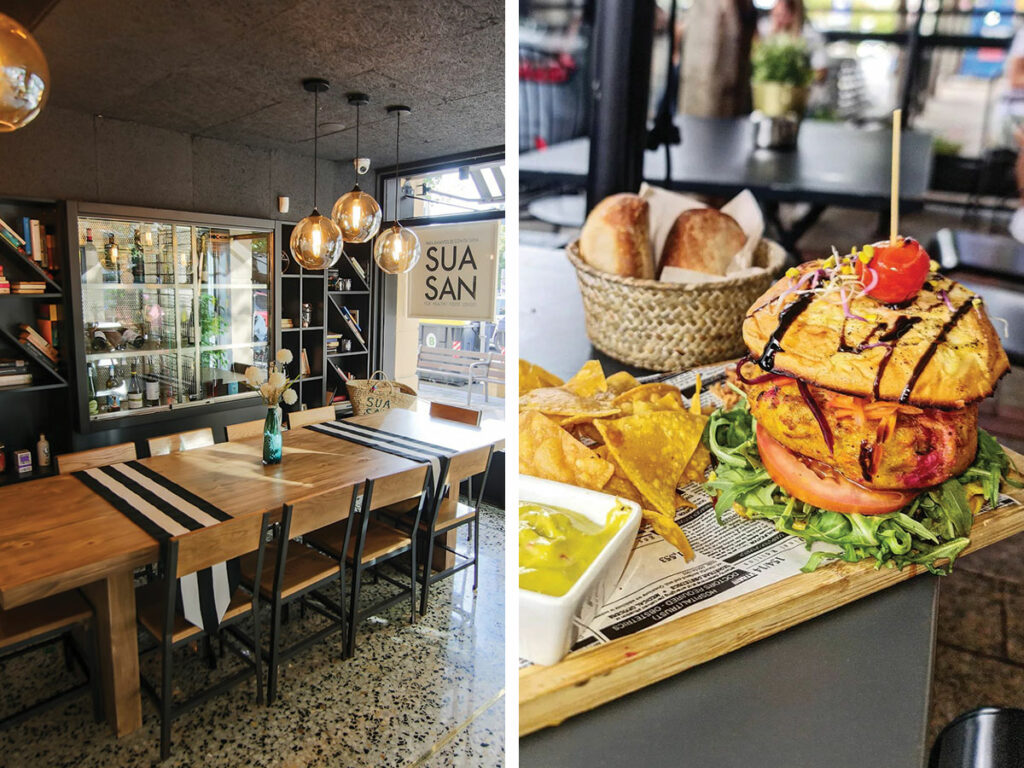 Sua San is known for serving up one of the best brunches in Bilbao, but it's also one of the best spots for vegetarian food! 
It's not strictly a vegetarian restaurant, so it's a great place to go if there's a mix of veggies and non-veggies in your group!
Their vegetarian options mainly consist of some delicious salads, soups, wraps, bagels and some daily specials such as vegan falafel and vegetable lasagna.
If you want some further inspiration, check out their Instagram where they upload plenty of dishes, alongside their menú del día!
4. Kasko
Restaurante Kasko is a unique spot that fuses traditional Basque food with notes of art in the heart of Bilbao. 
It's one of our top restaurants in the Casco Viejo. But it's also one of the best places for vegetarian options in the city. And that's because they offer Basque dishes with a creative twist, made from nothing but high quality local ingredients. 
They have dedicated vegetarian menus, named "green menus". During the day there's a wealth of options, from starters and raciones to daily specials. And the evening menu has a few different starters and options to choose for mains.
Whilst not strictly a vegetarian restaurant, it's another great option for groups with a mixture of diets!
5. La Camelia Vegan Bar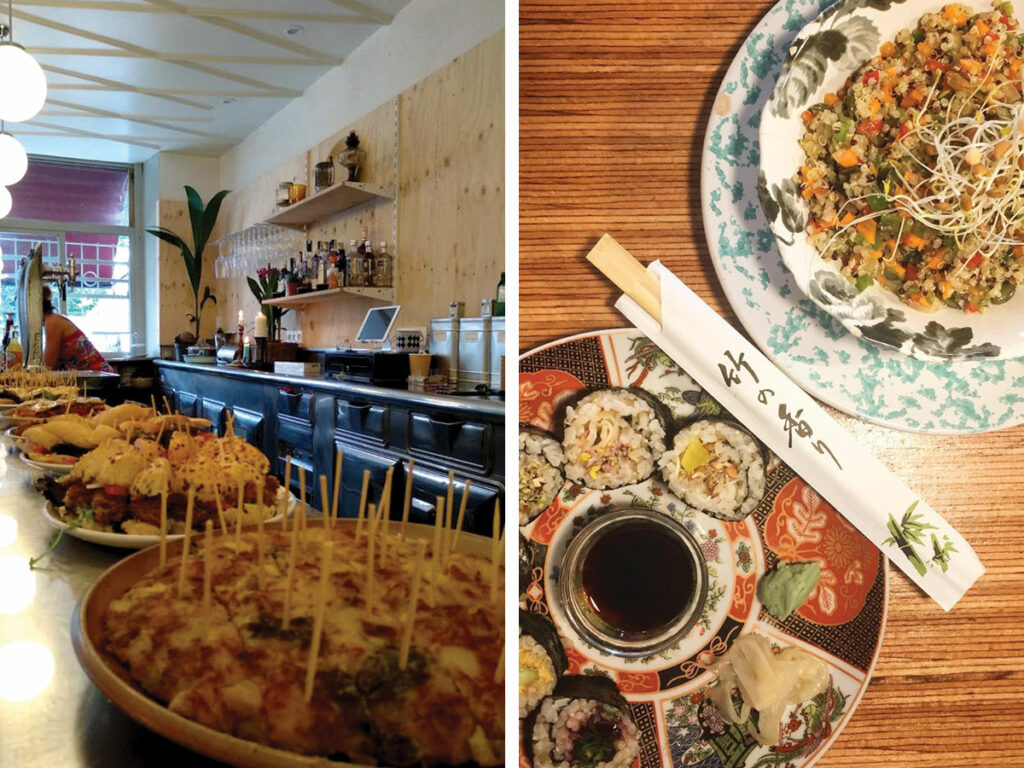 Located on the other side of the river to the Casco Viejo, opposite to the Arenal Gardens, you'll find La Camelia Vegan Bar.
It's a restaurant with a conscience for sustainability. They offer a menu made from 100% fresh plant based ingredients which are whipped together to create flavours designed to captivate your senses.
The dishes mainly consist of salads, gyozas, sushi, veggies burgers and pittas which vegetarians and non-vegetarians will love!
6. Cooper Deli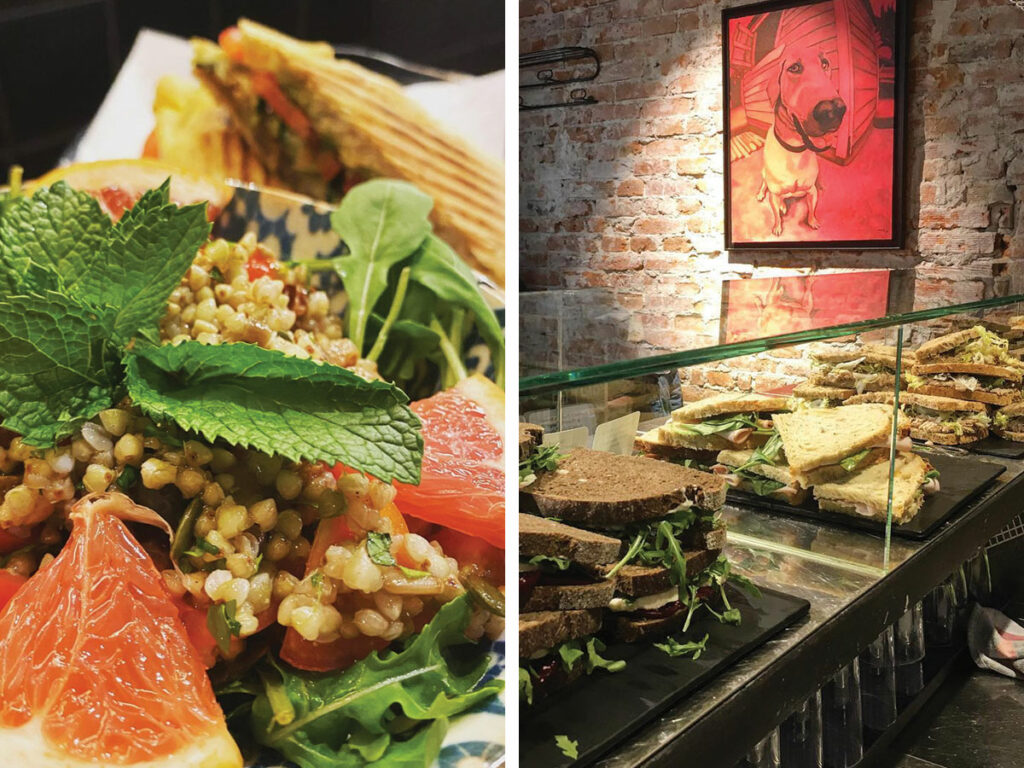 If you're looking for a quick lunch, dinner or healthier takeaway, then Cooper Deli (located near the Albia gardens) is the perfect place.
The deli has been committed to providing healthy food to Bilbao since 2015. They only select local, seasonal produce of the highest quality to make their delicious sandwiches, salads and focaccias.
Whilst not strictly vegetarian only food, their philosophy for healthy food means that vegetables are fundamental to most of their dishes.