The Basque Country is famous for its culinary excellence, and Bilbao is no different.
The city is known for its great seafood, meat, pintxos and traditional Basque dishes. But it's also home to some of the best restaurants in the world.
There are 13 Michelin Stars in Bilbao (within 30km of the city centre). That's not quite as many as the 19 Michelin Stars in San Sebastian. But there are the same number of restaurants with Michelin Stars, with the 13 stars shared amongst 11 restaurants.
In this article we'll run through each of the Michelin Star restaurants in Bilbao.
List of the Michelin Star restaurants in Bilbao
If you're looking for some of the best of Basque gastronomy, take a look at some of the top places to eat in the Basque Country below.
Andra Mari
Located in Galdakao on the edge of Bilbao city centre, the Andra Mari Restaurant is set in a cute traditional Basque casa rural (rural house). It's actually in the country house of the Asua siblings that opened the restaurant in 1964.
The restaurant uses only the finest local seasonal produce to traditional Basque cooking with a different dimension. The result is stunning dishes with reasonable prices.
Azurmendi (3 stars)
The Azurmendi Restaurant is the only Michelin Star restaurant in Bilbao with more than one Michelin Star (it has 3)!
The restaurant is the child of Eneko Atxa, opening in 2005. By 2007 they had their first Michelin star, and in 2012 they were awarded their final third star which they've held for over 10 years.
And it's easy to see why. The restaurant serves up a traditional menu with a modern, sustainable twist which has led it to be listed amongst the top 50 restaurants in the world.
Boroa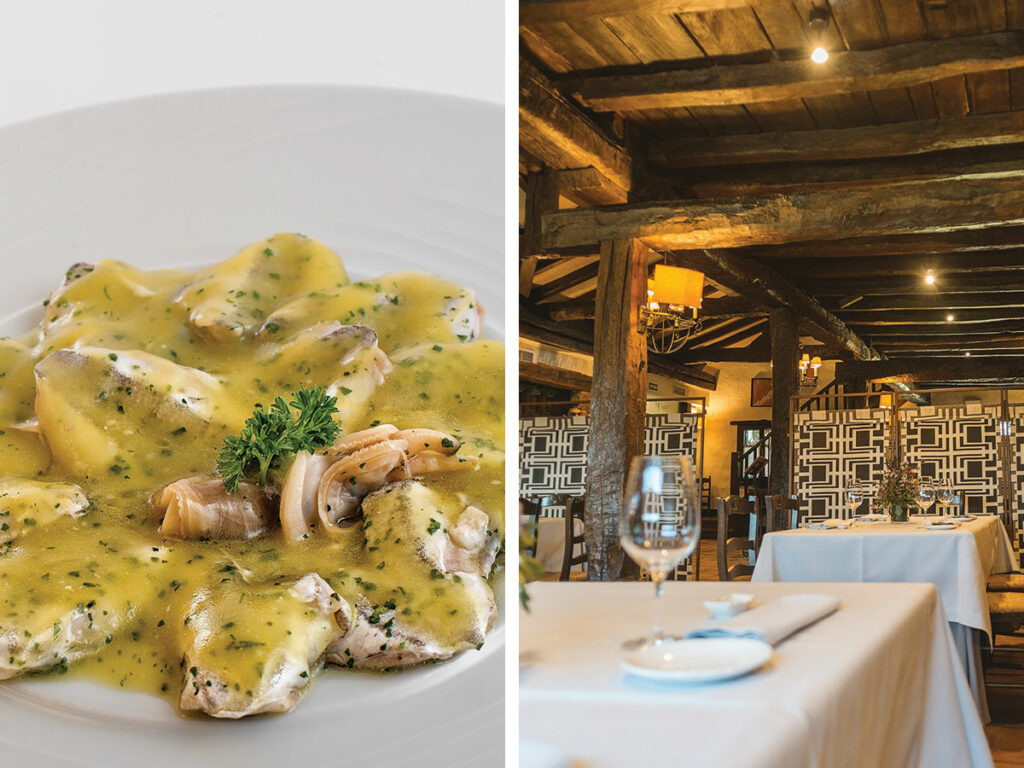 Boroa is a gastronomic paradise in the barrio (area) of Amorebieta-Etxano. It's set in a natural setting in a beautiful traditional, rustic, rural house.
It serves up a traditional Basque menu, alongside a couple of tasting menus, with the Mugarra menu starting at just €75. There's also a vegetarian tasting menu for those who don't eat meat or fish.
ENEKO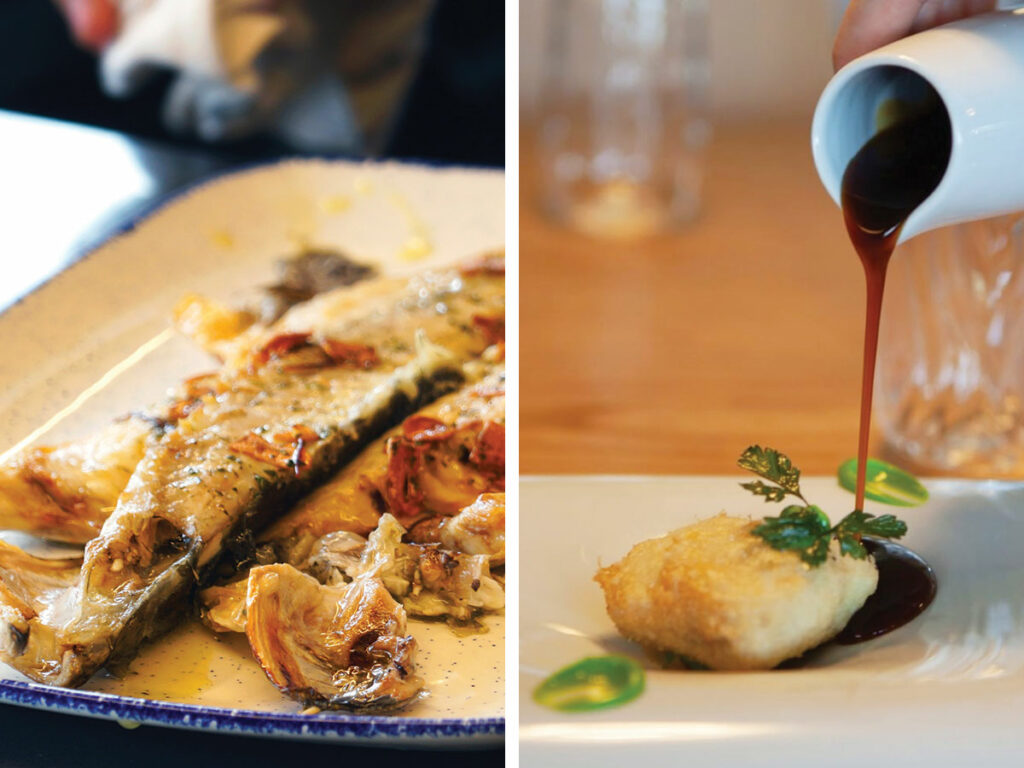 The ENEKO Restaurant is the self named restaurant from chef Eneko Atxa. It's his second Michelin Star restaurant in Bilbao (alongside Azurmendi), and is located right next door in the town of Larrabetzu.
The restaurant opened in 2017 and serves up an live cooking open menu (starting from €77), with Basque dishes that are full of flavour and tradition. It's sure to be a great experience for any foodie.
Etxanobe Atelier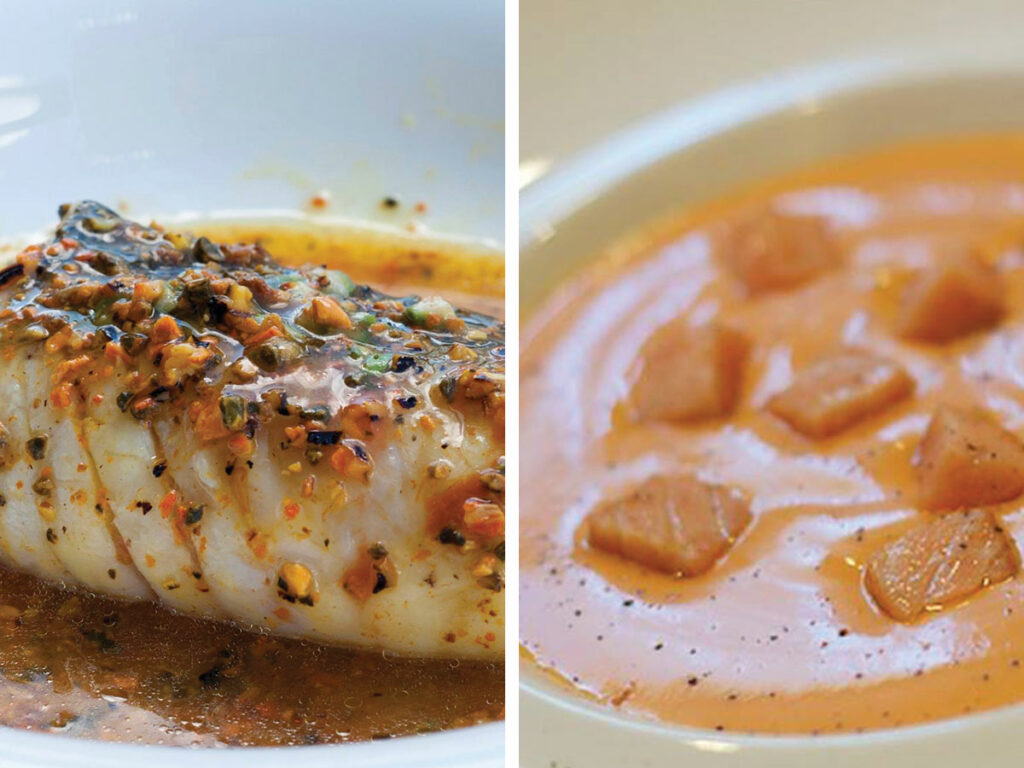 Etxanobe Atelier is one of the Michelin Star restaurants located in the middle of the city centre.
A fusion of creative and traditional cuisines, the chefs have absolute freedom to express themselves and provide something truly unique.
The Experience Menu starts from €125 per head with optional wine pairing.
Garena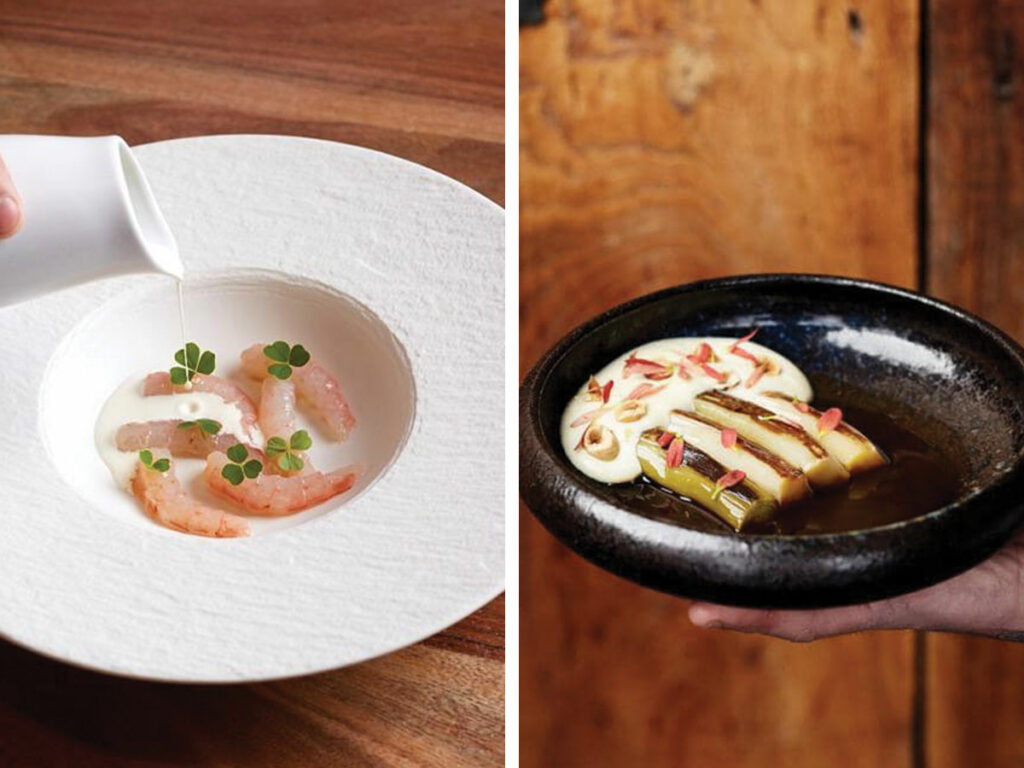 Garena is the restaurant that is furthest out from the city centre, located in the small town of Dima on the outskirts of Bilbao.
It'll be worth the trip though! The philosophy here is very much on the fusion between two concepts of traditional Basque gastronomy values mixed with innovative cooking.
The result is a menu with unique delicious seasonal dishes made from local fresh produce.
With the Seasonal Market Menu starting from just €48 per head, it won't set you back much to enjoy a Michelin Star experience here.
Mina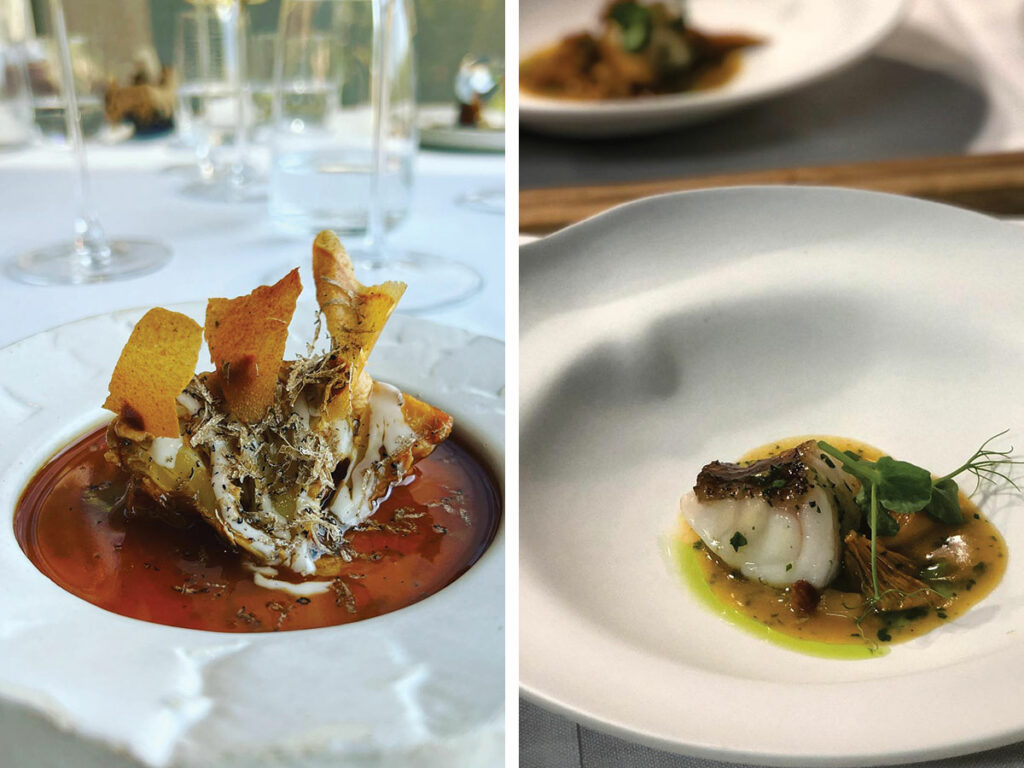 Set on the edge of the River Nervión near the Old Town in Bilbao, Mina Restaurant offers views over the Ribera Market and The San Anton bridge.
It also provides an intimate Michelin Star experience, with a maximum of just 25 guests per service. It's also run between a husband and wife partnership, with chef Ávaro Garrido in the kitchen and Lara Martin front of house, meaning you'll get that little extra care and attention.
Their short tasting menu starts at €120 per head with the full tasting menu rising to €150. Both offer a seasonal menu made from local fresh produce with a hit of flavours from further afield.
Nerua Guggenheim Bilbao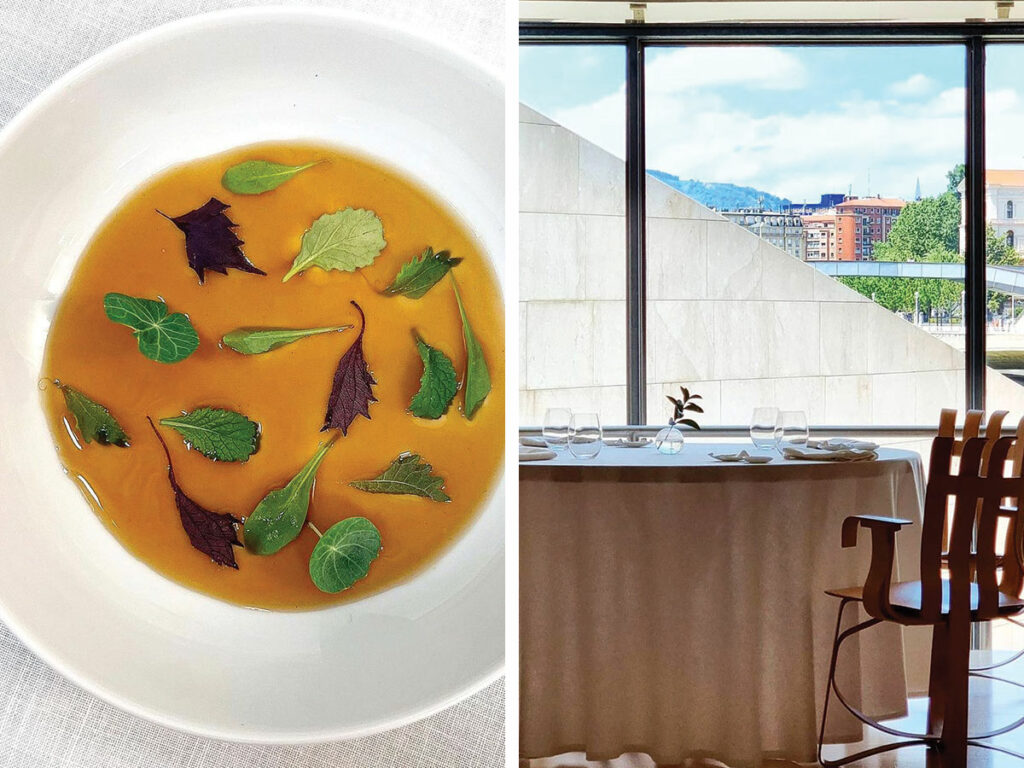 Set in the probably the most iconic building and museum in Bilbao, Nerua aims to bring art to the Guggenheim through its food.
Run by chef Josean Alija, he aims to cultivate a style on aroma, beauty, texture and flavour using produce from local farms, sea and surroundings.
The restaurant offers a truly unique experience, dining in such a prestigious setting. They offer a seasonal a la carte menu and tasting menu starting from €85 per person with optional wine pairing.
Ola Martín Berasategui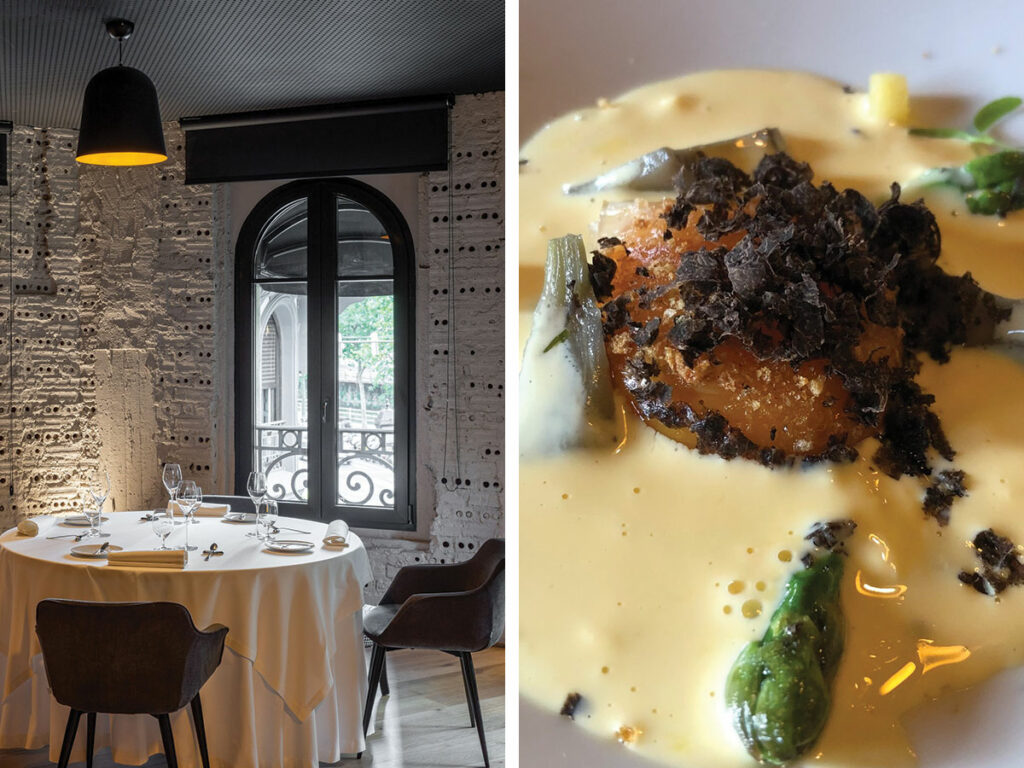 Opened in 2019 by Martín Berasategui, the Ola Restaurant added another Michelin Star to the famous chef's collection, who now has no less than 12 MIchelin Stars to his name!
Located in the Casco Viejo (Old Quarter) of Bilbao in the Hotel Tayko, here Martín and head chef Raúl Cabrera, serves up a menu ideal for lovers of haute cuisine.
The tasting menus start from €150 per head.
Zarate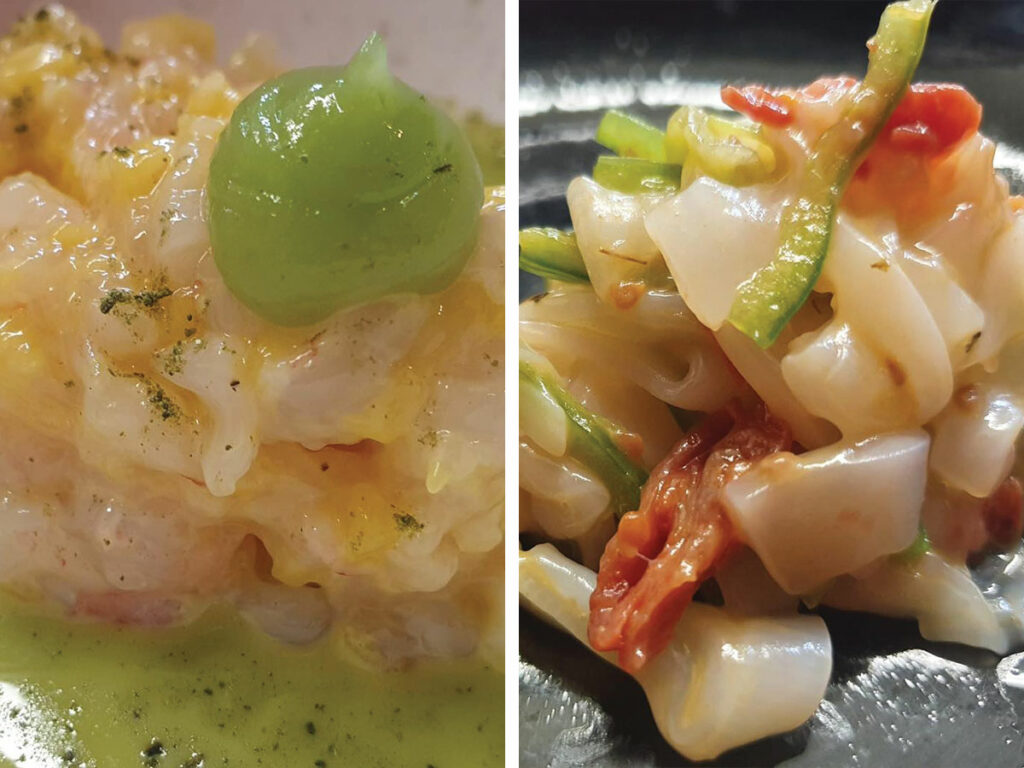 Located in the heart of Bilbao, close by to the San Mames, Zarate is a restaurant run by chef Sergio Ortiz de Zarate.
A lover of seafood, Zarate's speciality is creating incredible dishes from the sea. Their work has been good enough to earn this restaurant a Michelin Star alongside two Soles Repsol.
The tasting menu has a base of seafood from the Cantabric Sea and starts at €112 per person.
Zortziko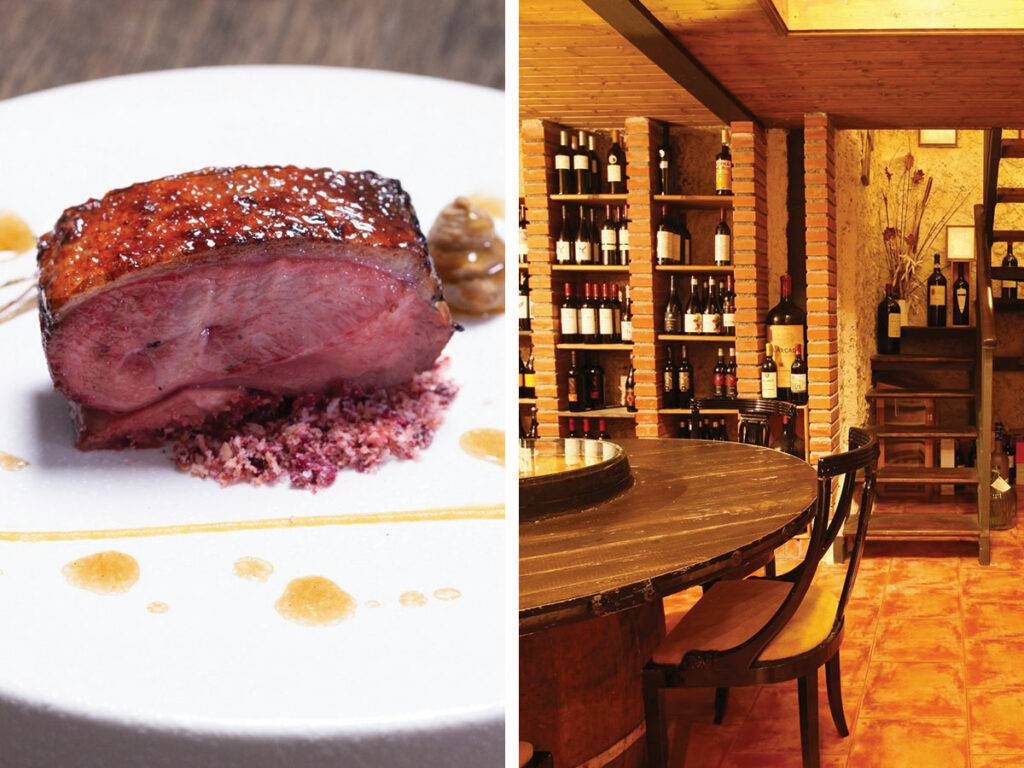 An iconic part of Bilbao's culinary scene, Zortziko opened its doors way back in 1989 in the Abando area of the city.
A unique setting, the restaurant offers an intimate setting with various different rooms, each with their own personality.
But wherever you sit, you'll be served up the same delicious food from head chef Daniel García. There are multiple menu options available at Zortziko, each with roots of Bizcayan gastronomy. The 6 course tasting menus start at €80 per head with option wine tasting.