Whilst Bilbao may not have the vast nightlife scene of bigger cities in Spain such as Madrid or Barcelona, it's not difficult to find a good night out in the capital of Bizkaia.
There's a youthful vibe to the city of Bilbao, with the university bringing lots of students (particularly Erasmus students). And where there's young people, there's usually a party!
As the tenth largest city in Spain, and most populous metropolitan area in northern Spain, it's one of the area's main centres for events, attracting artists from all over the world. With that comes an influx of people (particularly on the weekend) looking for a good time.
In this article we'll outline some of the best places for a night out in the city.
The best nightclubs in Bilbao
Below is a selection of the best nightclubs and places for an unforgettable night out in Bilbao.
If you don't fancy putting on your dancing shoes, further down we've listed a couple of areas with a more chilled out vibe for a night out.
1. Bar Muelle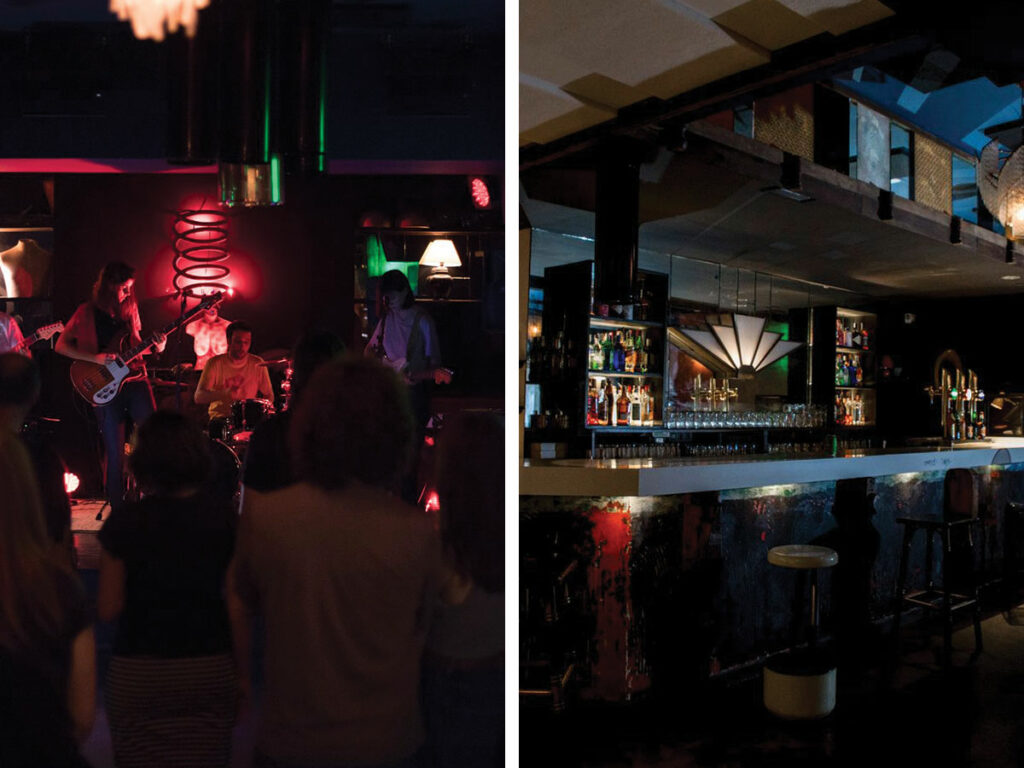 Bar Muelle isn't just a nightclub. It's a centre that unites music, gastronomy and cultural events in Bilbao.
It's a versatile space with a bar, area for concerts and terrace area for the events that are regularly held here.
Each weekend they usually have a lineup of DJs ready to get your night going. The best way to find out what's going on when you're in Bilbao is via. their Facebook and Instagram.
2. Sala Sonora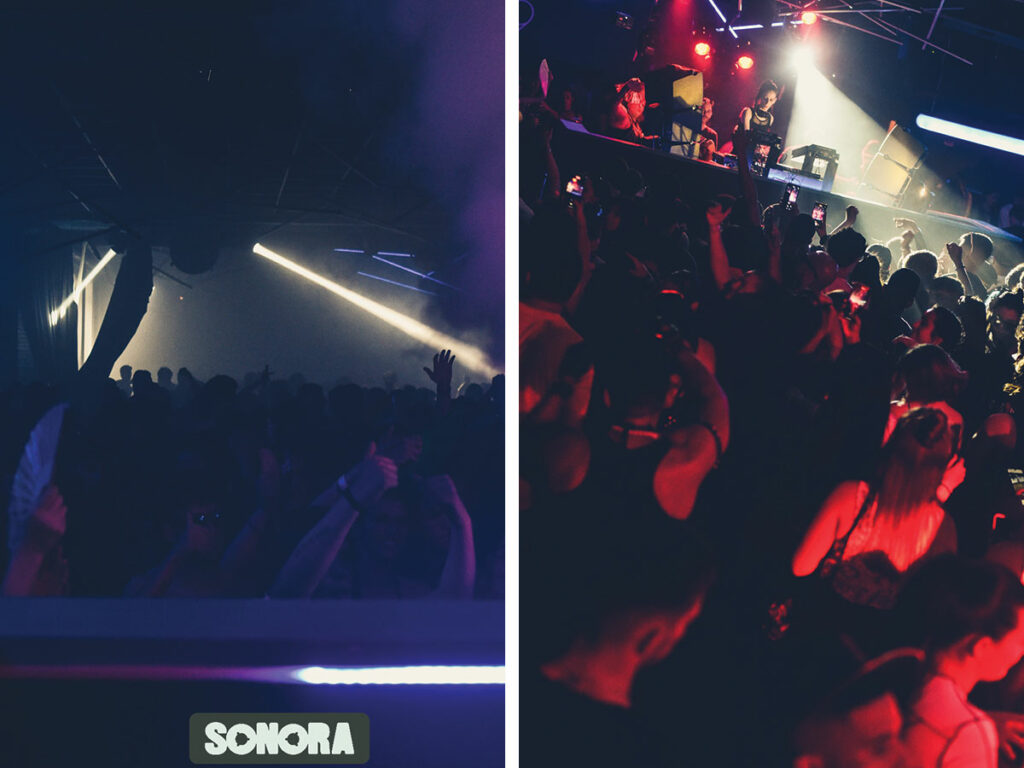 Whilst it's not located in the centre of Bilbao (it's situated in a business park in Erandio, along the Bilbao estuary), a trip to Sala Sonora is worth the trip for those who like their electronic music.
The venue has won awards for the best Spanish small club in 2014 and 2018.
Each weekend they organise events with techno and house DJs from all over Spain, and beyond. Even if you're not into electronic music, there are other rooms dedicated to pop and rock from the 80's to 2000's.
3. Kafe Antzokia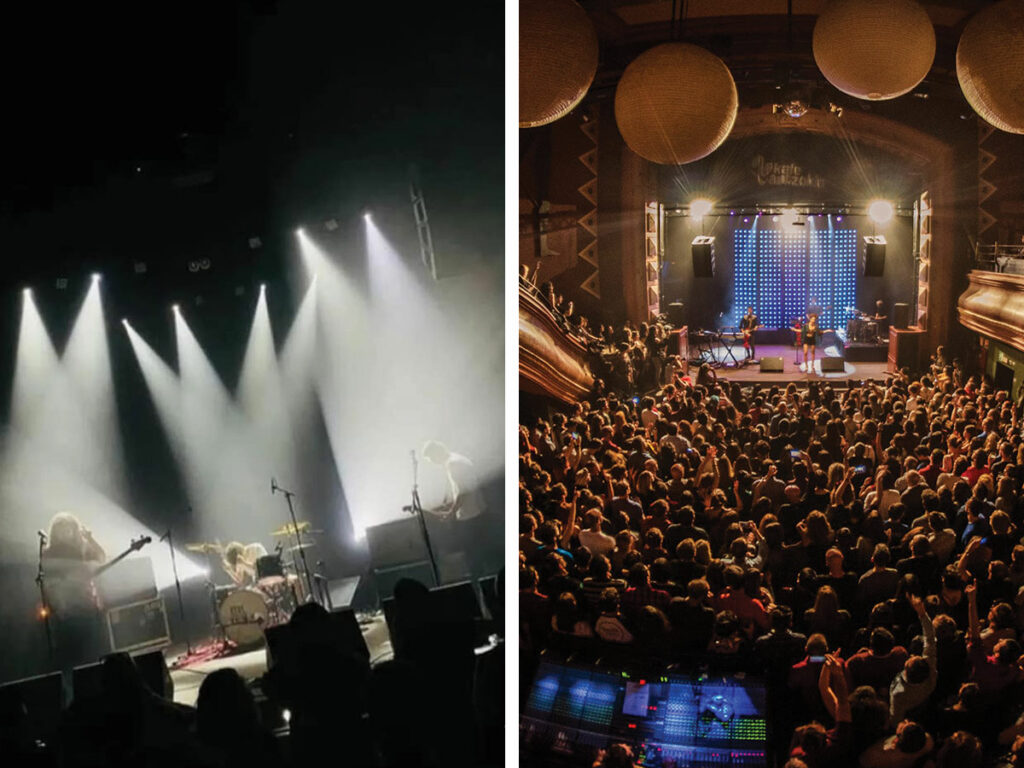 Heading back to the centre of the city, Kafe Antzokia is not just one of the most iconic venues in Bilbao, but the whole of the Basque Country.
It's a cultural centre as well as one of the top places for a night out. In that sense it's a place that caters for everyone.
After serving pintxos and copas (drinks) throughout the afternoon, Kafe Antzokia transforms into a party with varied DJ sessions in the night playing anything from rock to pachanga!
4. Cotton Club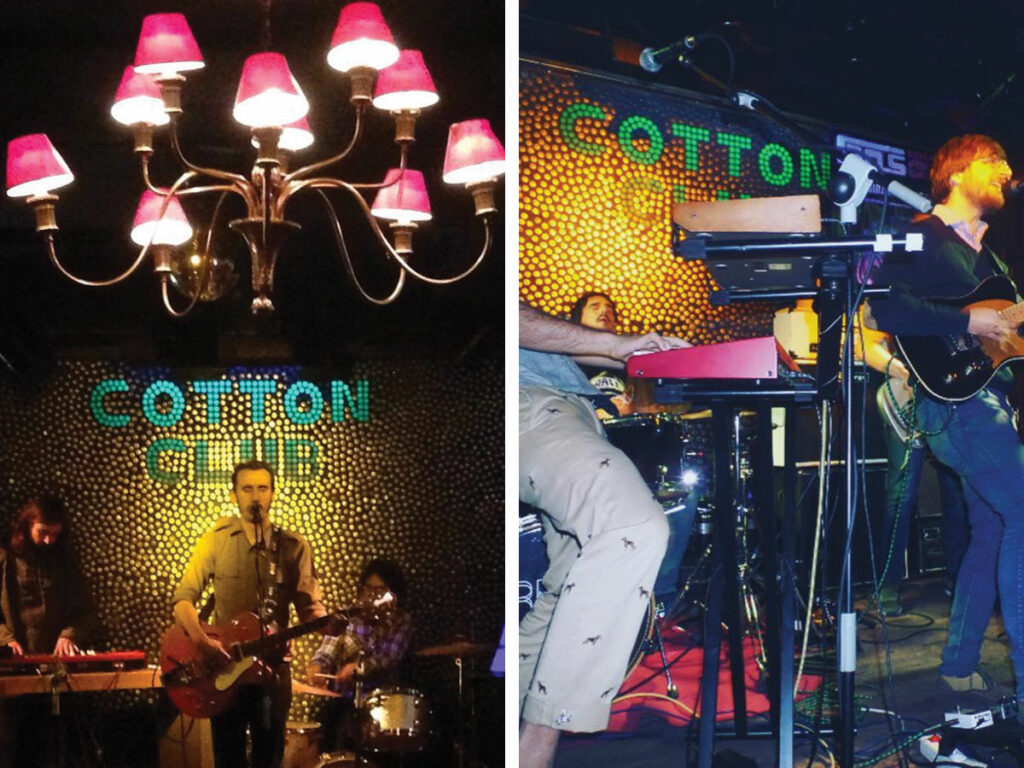 For over 20 years, Cotton Club has been one of the top spots for a good night out in Bilbao.
Despite being a smaller venue, it's well known for the live music that has been held here over the years. And with a more of a rock and indie vibe, it's ideal for those looking for an alternative night out.
5. Back & Stage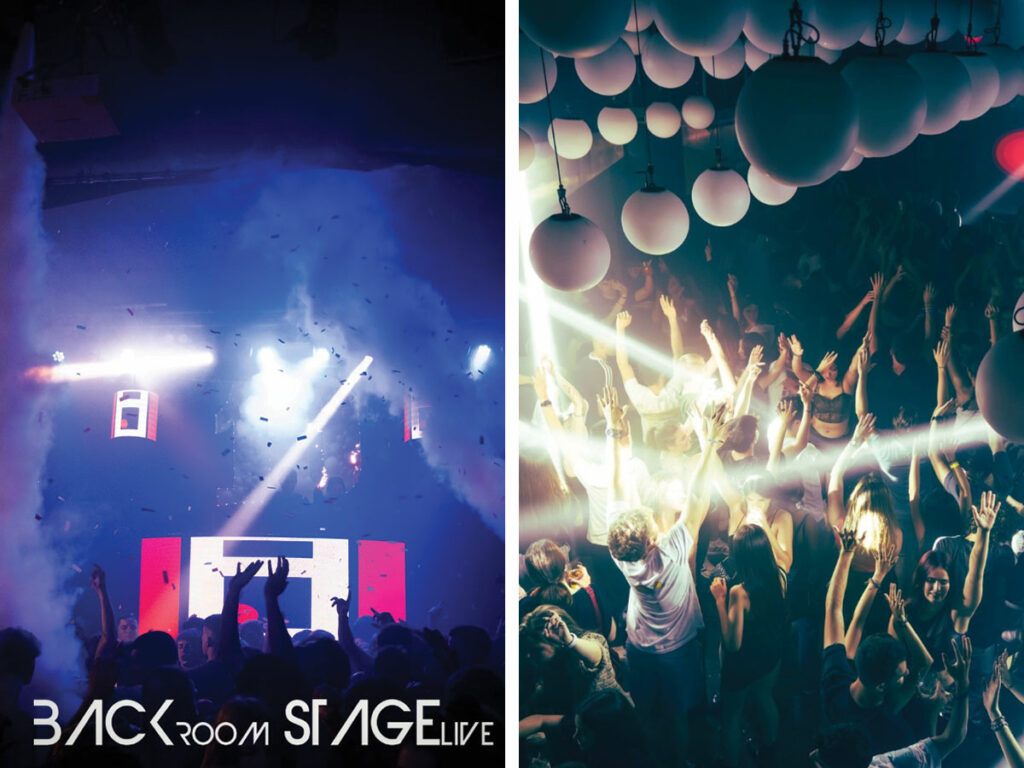 Since it opened in 2013, Back & Stage has been a reference point for all students of Bilbao.
Located in the centre of Bilbao, there are 2 concert halls which usually play the latest commercial and reggaeton hits.
On weekends you can expect a mix of all ages and music to kick start your night out. The club also has an extensive events calendar. You can keep up with the latest events on their Instagram.
The best areas for a night out in Bilbao
If you're looking for a more chilled night out, the following areas always have a good atmosphere on the weekend. There are plenty of bars close by making them a good place to meet up, day or night.
1. Casco Viejo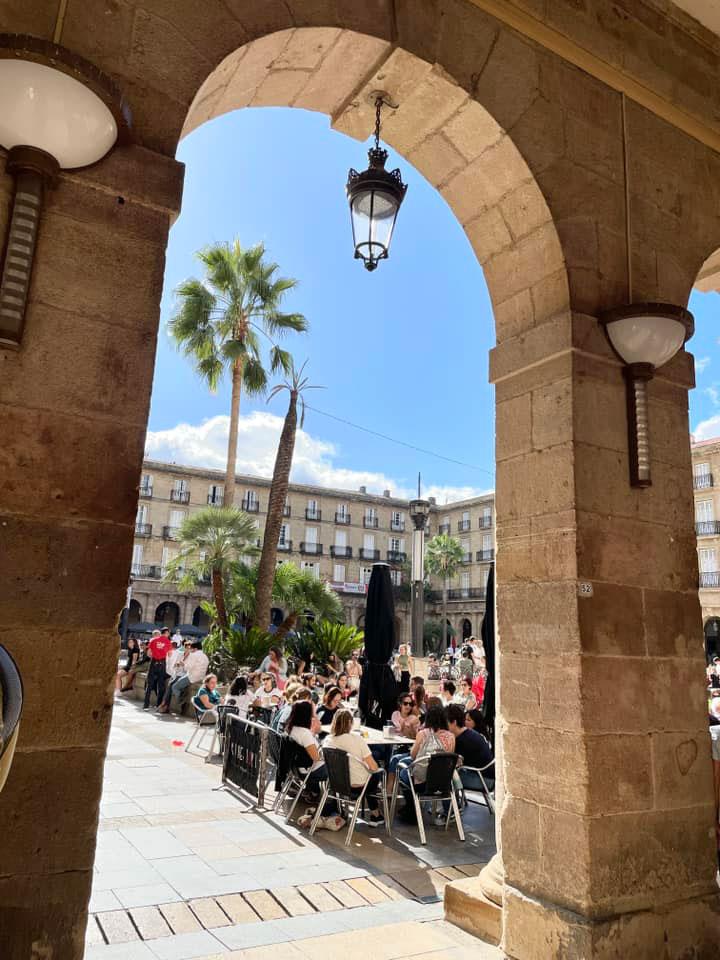 Like many towns and cities in the Basque Country, Bilbao is no different in that the Old Quarter has a party atmosphere.
By day, the seven streets of Bilbao is a place to try some of Bilbao's best pintxos and one of the best areas for shopping. But by night, the pintxo bars transform to evening bars.
With plenty of bars and terraces packed close together, the party is both in the bars and on the narrow streets.
2. Pozas
Calle Poza is a large street that leads up to the San Mamés Stadium. Whilst it's particularly lively on match days (when Athletic Bilbao play at home), you can also find a good atmosphere here on most weekends.
Loads of different bars line the street, each spilling over onto the pavement with small terraces which gives the area a unique atmosphere. Most serve pintxos as well as drinks.
It's also one of the streets most densely populated with bars in the whole of Spain, making it a good place to bar-hop.