In a city famous for its food, most visitors will have a spot of brunch or going for pintxos on their itineraries, but most don't know that Bilbao is also famous for its sweet treats!
In fact, the city has even been the birthplace of a number of delicious cake recipes that are still sold throughout the city today. And when you're visiting Bilbao, it'd be rude not to try a Carolnina, bollo de mantequilla or a pastel de arroz.
Below we run through what we think are the best cake shops in the city alongside where you can try the best original treats from Bilbao!
What we think are the best cake shops in Bilbao
All the cake shops below are located in the central districts of the city and some even have multiple branches.
1. Martina de Zuricalday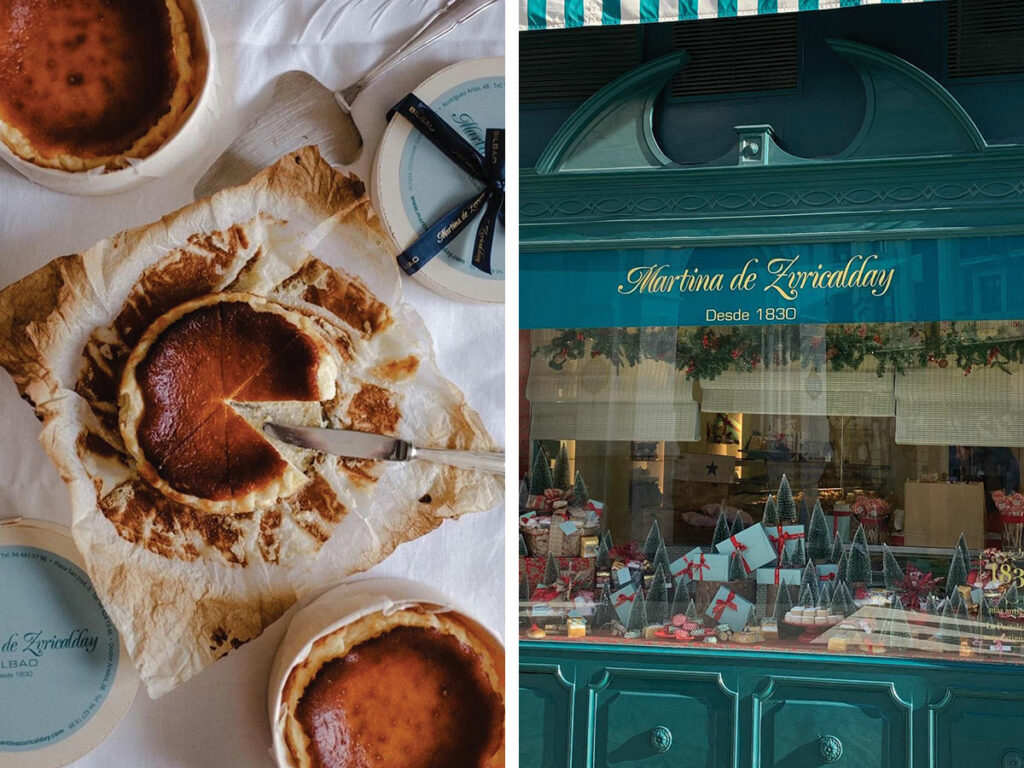 With nearly 200 years of history Martina de Zuricalday, is not only an emblem for Bilbao but the oldest artisan cake shop in the Basque Country. There are now 4 shops spread across the city.
And having operated since 1830 passing through the hands of 6 generations, it's fair to say they know a thing about baking cakes and sweet treats. Their creations have even been fit for royalty over the years!
They bake everything from cakes, breakfast pastries, biscuits and doughnuts. But perhaps they are most famous for their macrons!
2. Pastelería Suiza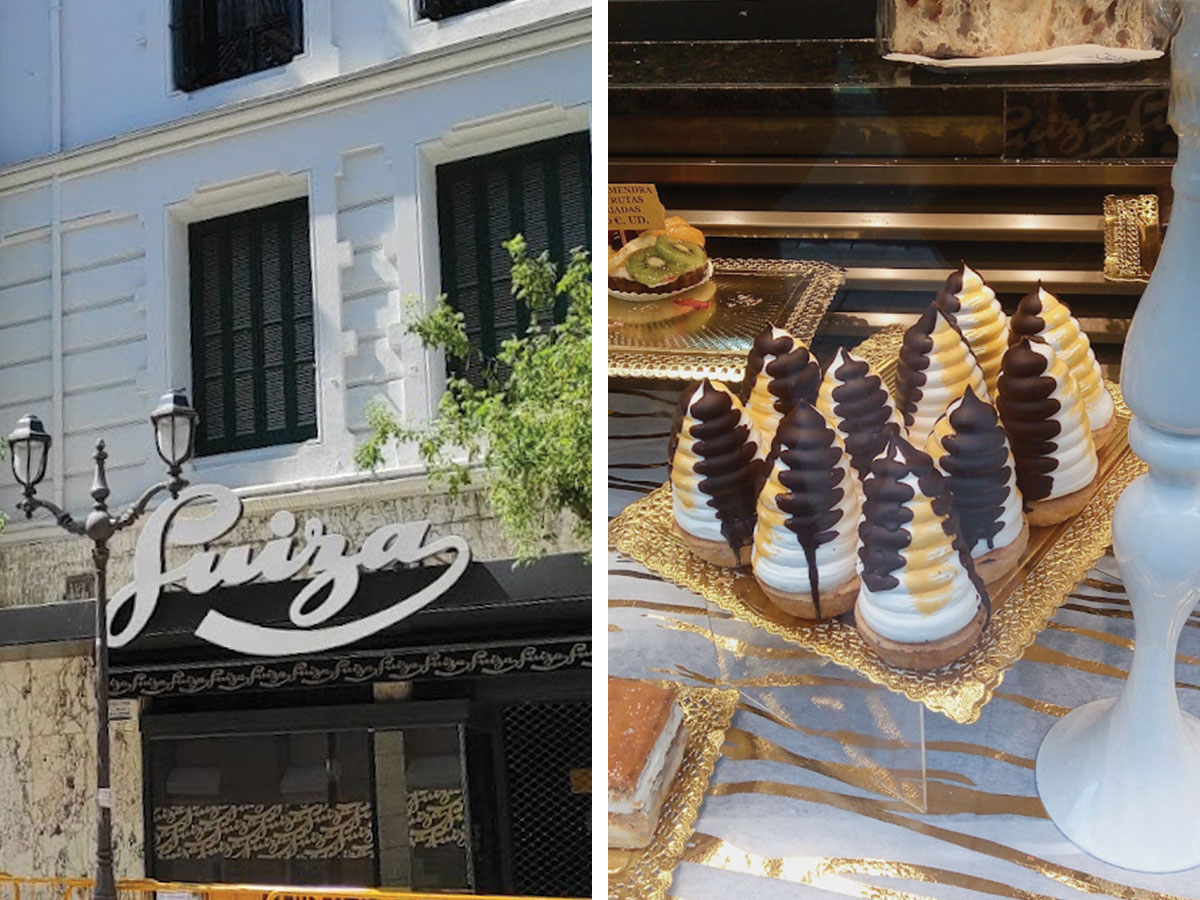 Another cake shop that has a long history in Bilbao, Pastelería Suiza first opened its doors to the city over 60 years ago.
They are famous for producing delicious high quality cakes and pastries. Their almond croissants and brioche are perhaps some of the most cherished in the city.
It's also one of the best places to pick up one of Bilbao's most popular sweets, las carolinas. We challenge you to walk past the cake shop window without being intinced in to try one!
3. Arrese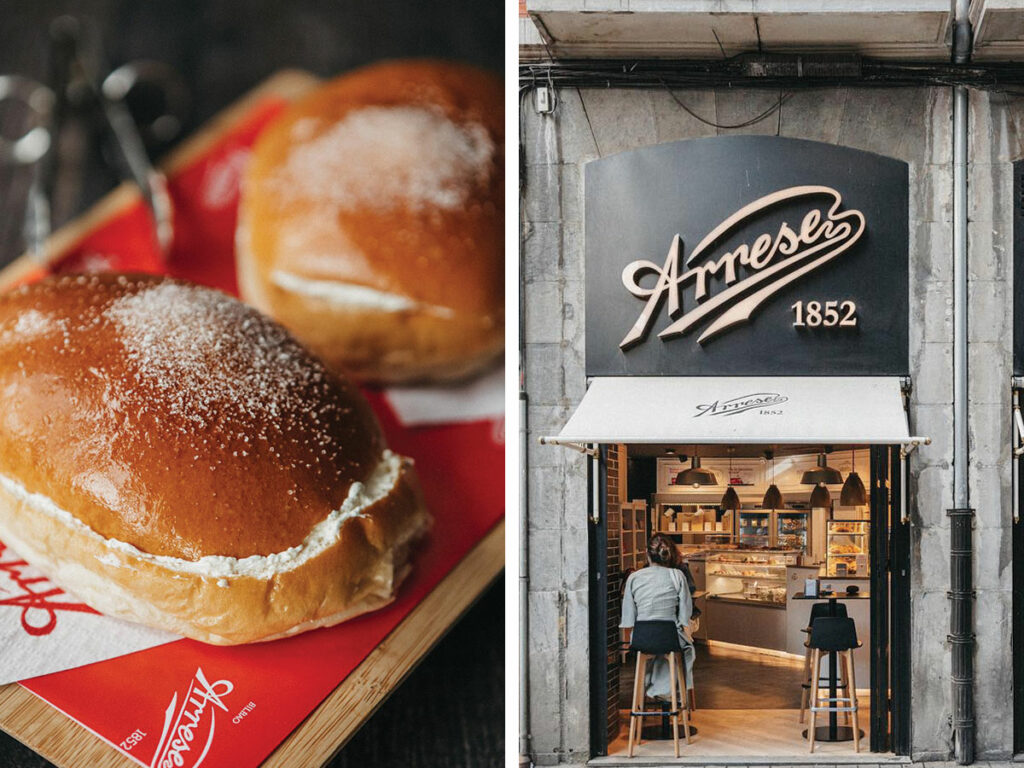 Arrese is a popular cake shop in Bilbao that has blessed the city with its delicious truffles, cakes and sweets since 1852!
Now operating three charming shops in the city, it's like going back in time when you enter Arrese. Their original shop in Abando still has the traditional decoration intact, including its marble counters and columns.
Their sweet recipes haven't changed much either. They continue to serve mouth-watering sweet treats with secrets that have been passed through the generations.
4. Bohemian Lane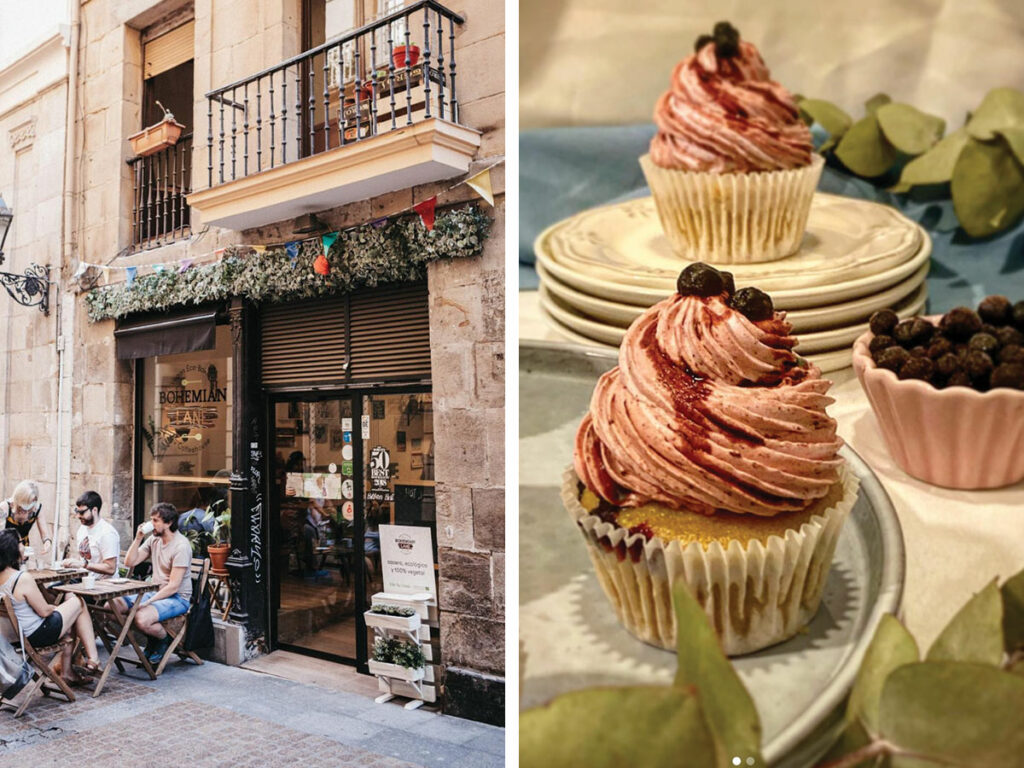 Slightly newer to Bilbao is Bohemian Lane, which first traded as a home delivery service before opening their shop in the Casco Viejo.
They are slightly different to the other cake shops in that their creations are 100% made of vegetables and vegetarian and vegan friendly.
Their limited ingredients doesn't mean they provide a limited range. They offer vegetable versions of cakes, cupcakes, biscuits and pastries. And if you're wondering how they taste – well they are amazing!
5. Pastelería Felipe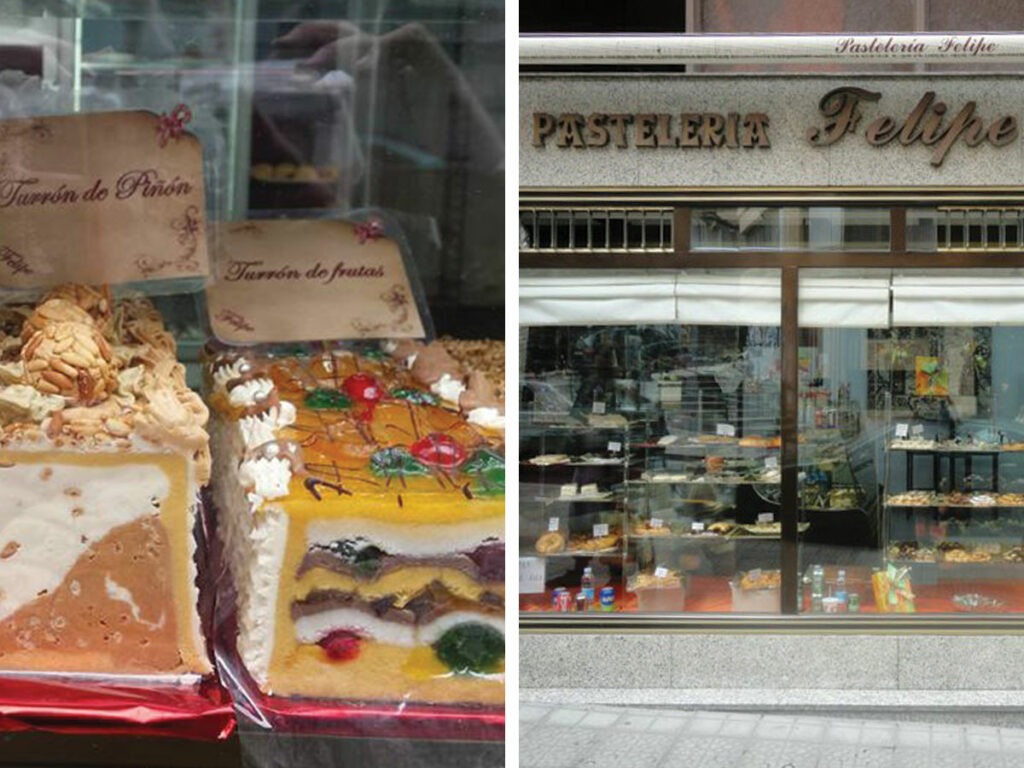 Pastelería Felipe has been around serving up delicious treats in Bilbao since 1903!
We've included Pasterlería Felipe in our list, not only because they are iconic within the city, but because they serve up one of the best versions of a traditional Bilbao sweets, the bollo de mantequilla de Bilbao.
But it's not just the bollos that are incredible. The rice cakes, Russian cakes, butter buns and chocolates will all get your mouth watering.