In a city famous for its food, it's only natural that there are a number of amazing pizzerias in Bilbao.
In recent years, the city has upped its pizza game, with numerous new pizzerias popping up. Some of them even winning prestigious national and international awards.
So, if you're in the Basque Country and fancy a slice of Italy, head to one of our recommendations below.
What we think are the best places for pizza in Bilbao
Below are our recommendations for the best pizzerias in the city. They are distributed throughout Bilbao, so no matter where you are staying, there should be an option fairly close by.
1. Demaio Pizza Gourmet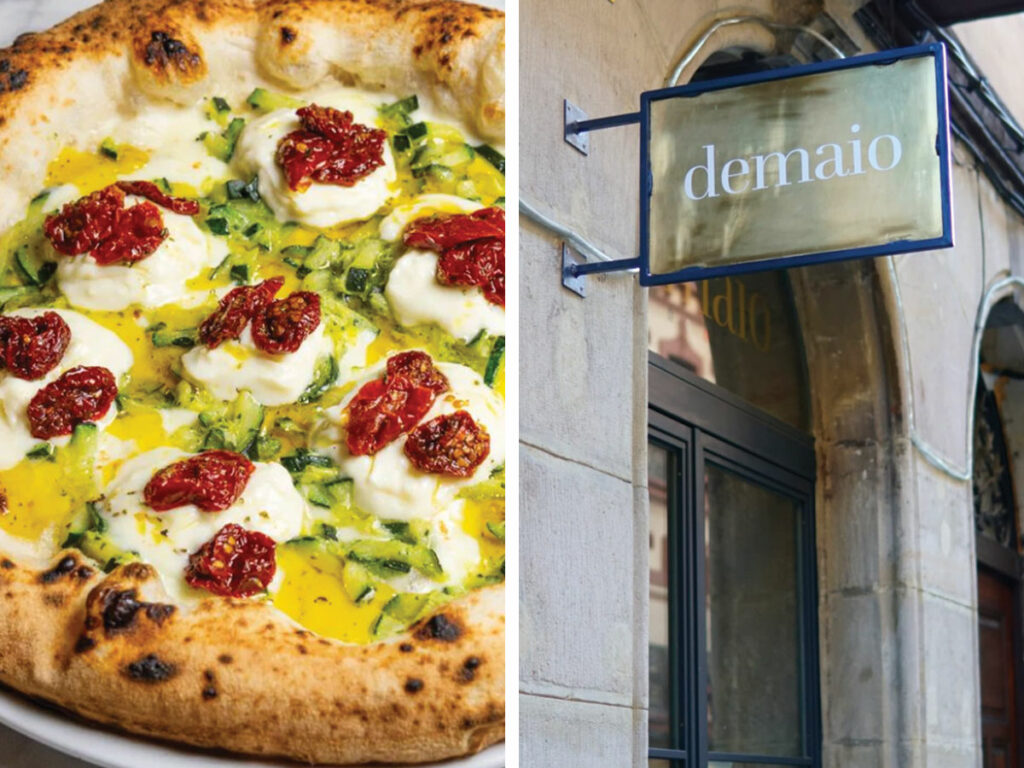 An idea between university friends (an Italian and Basque) led to the opening of Demaio. And since 2018, the restaurant has been serving up some of the best pizza in Bilbao.
On the menu are both Napolitana style and Romana style pizzas. The traditional toppings (some with a Basuqe twist) are made only using high quality ingredients and are baked to perfection.
So much so that they've earned themselves a "solete" in the Guia Repsol and are ranked amongst the top 50 pizzerias in Europe.
Each month, there's a "pizza of the month" if you fancy trying something new!
2. Coppola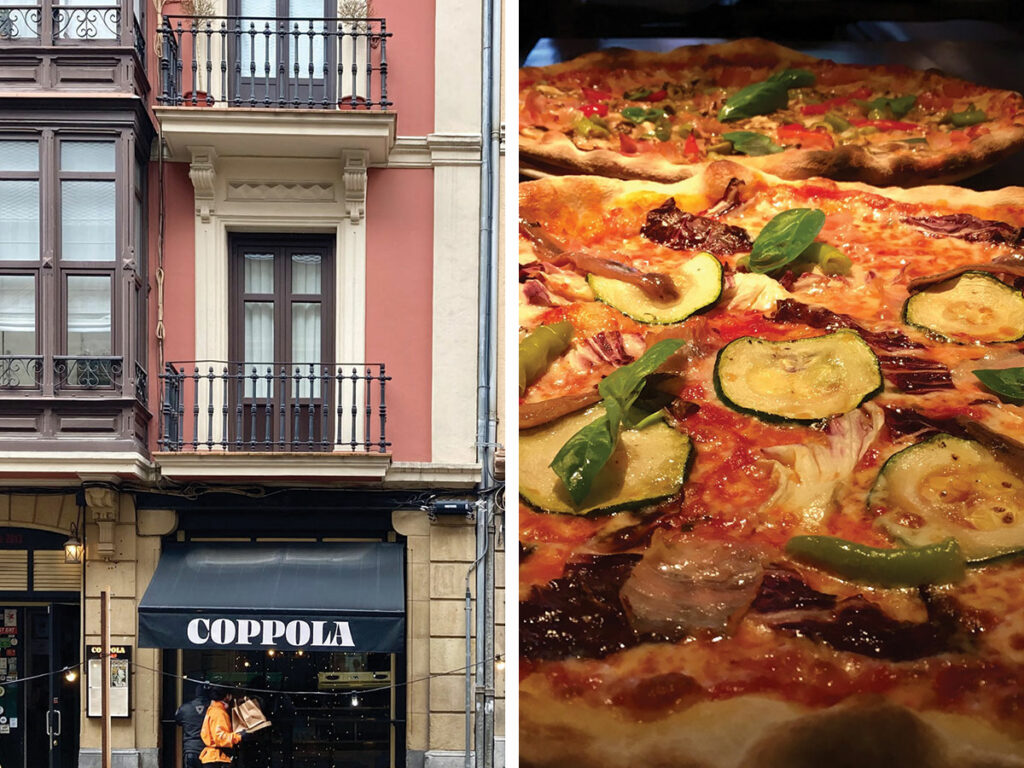 Set in the heart of Bilbao close by to the Guggenheim Museum, Coppola is an Italian restaurant serving high quality food.
Their extensive menu has an option for everyone, from their appetisers, salads to pastas. Everything is cooked using high-quality ingredients and tastes delicious.
And their pizzas are no different. There are tons of different options (it can be a little overwhelming)! I personally went for a classic Diavola, which was unreal!
3. Pizza Via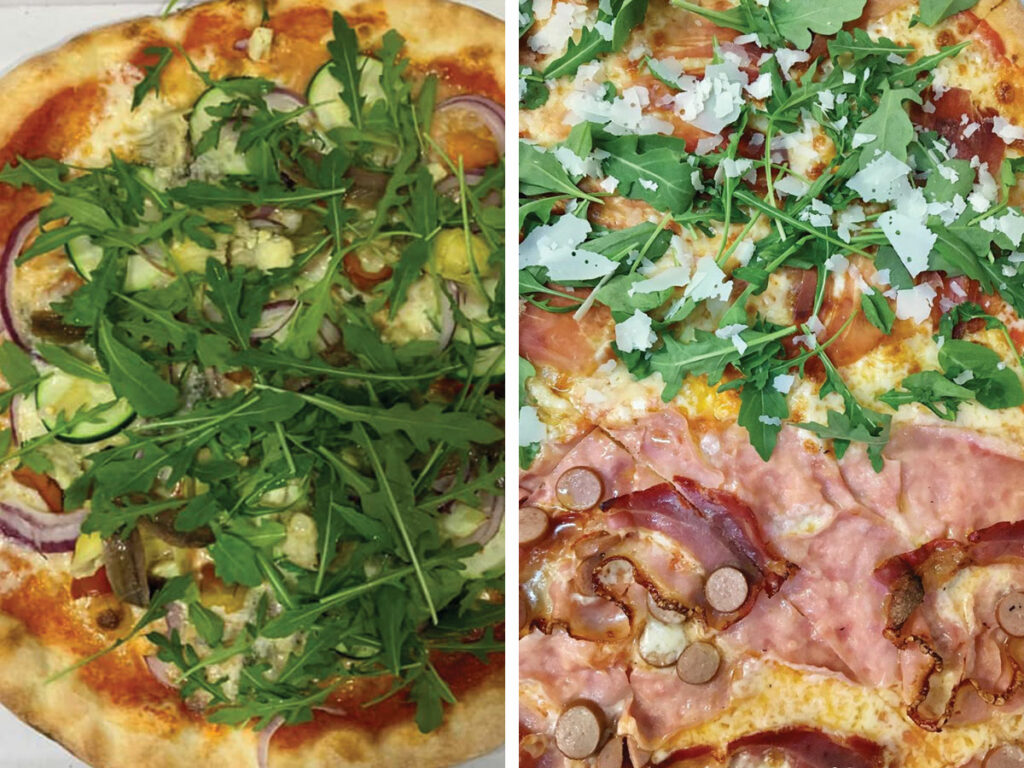 Pizza Via is our recommendation if you're looking for a slice of the good stuff in the Casco Viejo of Bilbao.
They have two places in the Old Quarter, one on Via Santa María and another on Via Somera.
The branch at Santa Maria is more of a take-away. But the Arenal Gardens are just around the corner where you can sit and enjoy your pizza. If you're looking for a sit-in meal, then I'd recommend heading to the branch on Via Somera.
However, both offer the same amazing pizzas. There's something for everyone with everything vegan and vegetarian options, to fish and meat toppings.
4.​​ Pizzeria Totó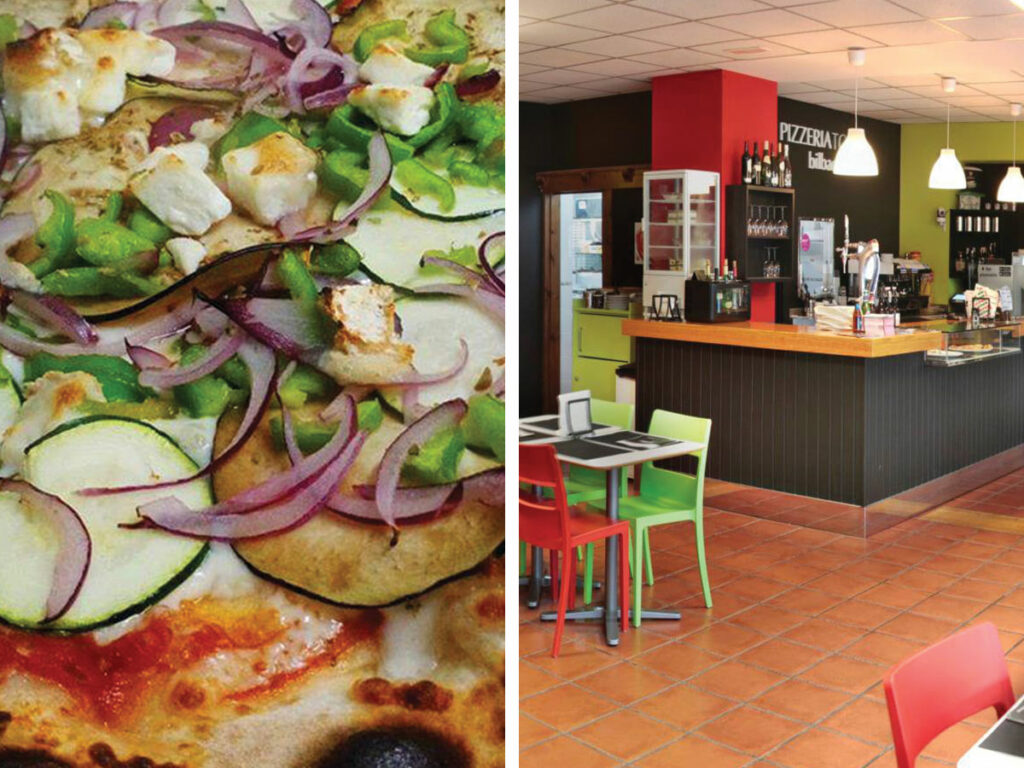 Located in the north of Bilbao in the Deusto barrio (area) is Pizzeria Totó. They offer take-away, home delivery and eat-in pizza.
Using nothing but fresh local ingredients, they offer a vast menu of some of the finest Italian pizzas in the city.
However, if nothing on the menu tickles your fancy, don't worry! You can create your own pizza with their "pizza al gusto" option and add as many ingredients as you wish.
5. Trozo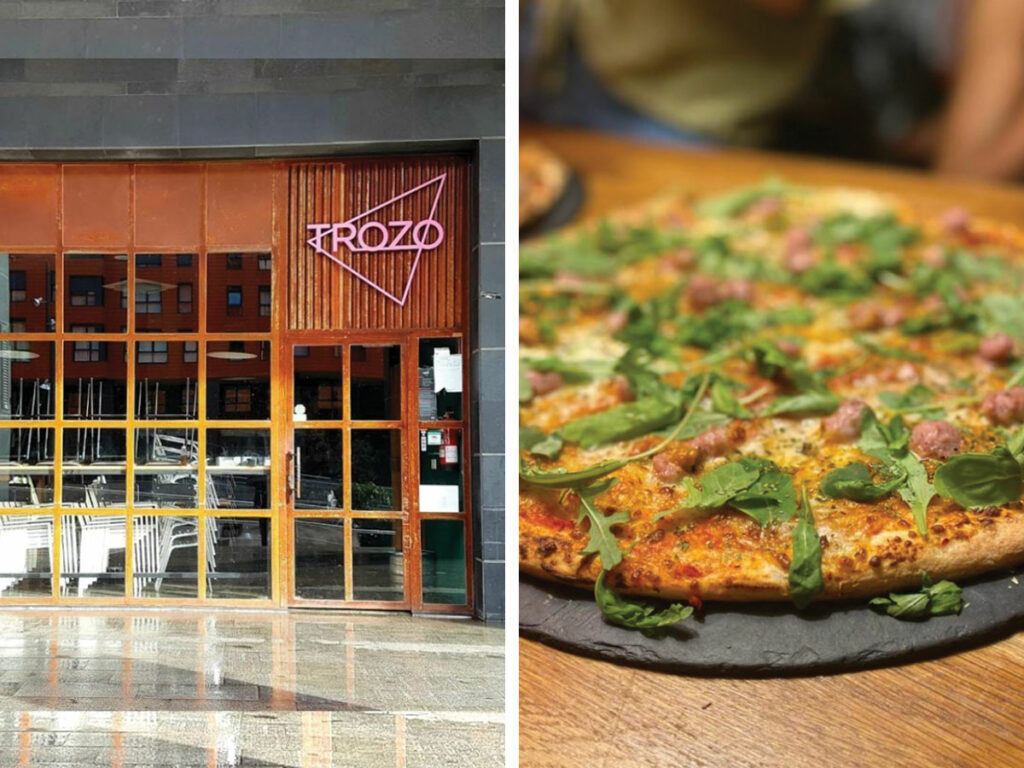 Pizzería Trozo is a more modern, chilled-out restaurant (with a bit of a hipster vibe) close to the Etxebarria Park in the centre of Bilbao.
They serve delicious handmade pizzas, cooked to perfection in their firewood oven (it's the only pizzeria in Bilbao that uses one).
With over 25 options on their menu, they cook up everything from the classics, to vegan options (over 7) to more alternative flavoured pizzas. It's definitely the type of place where you'd want to order a few different options between friends to try them all!